The crochet entrelac is a rather young technique that is rising in popularity in the crochet world. The entrelac stitch creates a visually alluring graphic texture because of the repeated colored square pattern. You can use this fabulous stitch for pillows or accessories like gloves and scarves.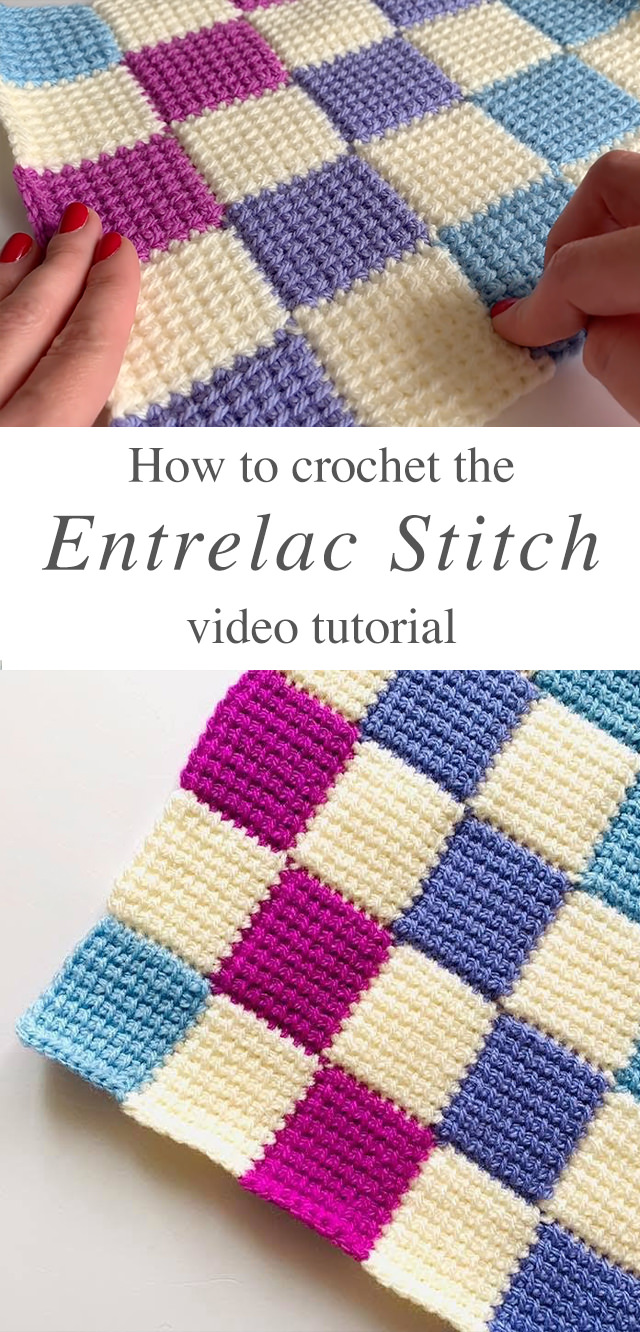 HOW TO WORK THE CROCHET ENTRELAC?
First and foremost, the entrelac stitch requires some knowledge of the basics of Tunisian stitches. The entrelac is a type of pattern that consists of differently colored diamonds that are organized in a repeating pattern to create an attractive graphic texture to any crochet project.
Entrelac Stitch Related Posts:
Related Posts
This free video tutorial will teach you the basic knowledge of making the Entrelac stitch and materials you need to create lovely projects with it.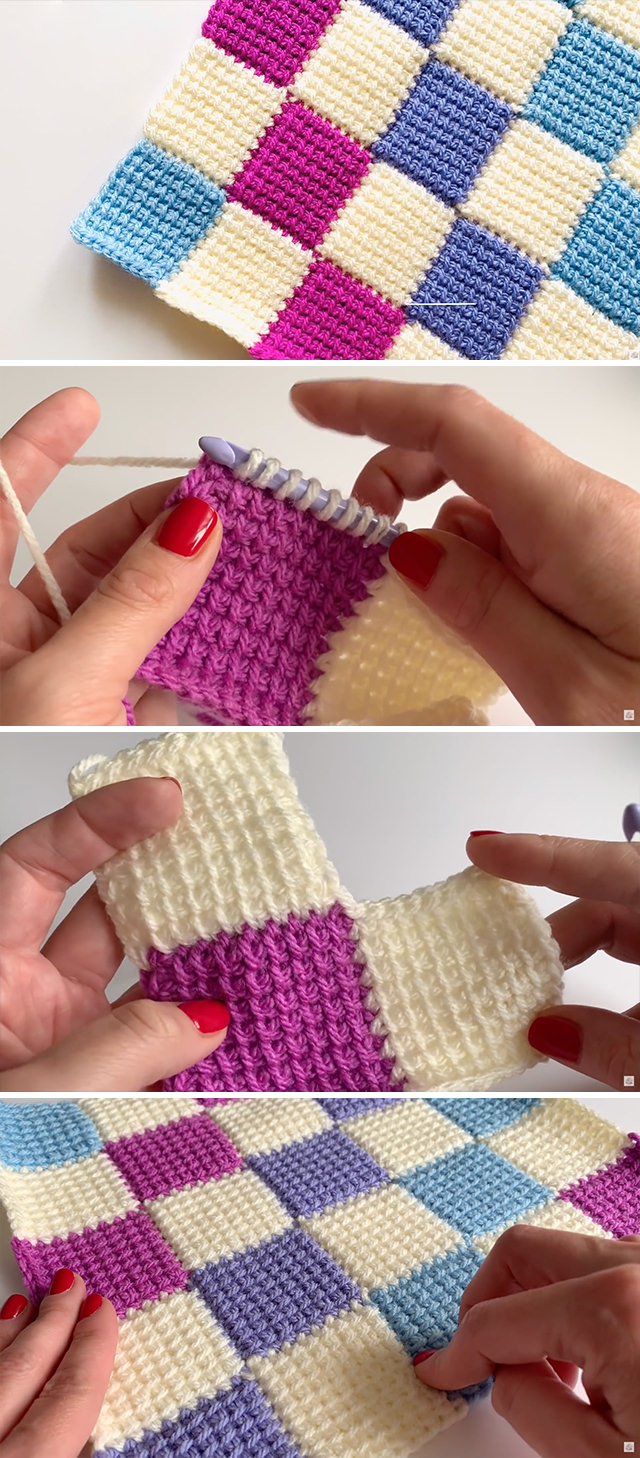 The entrelac crochet stitch is worked row by row or in the round like a granny square with each round a different color.What makes this stitch enticing to the human eye is the alternating of the two, three, or four colors of yarn. A regular hook will work fine for the entrelac stitch.
One fun project that incorporates a lot of the entrelac stitch is crochet entrelac stitch pillows. This is beautiful for home decor that will add a certain elegance and warmth to your home.Earthy colors and pure-neutral colors would look best on these pillows. Although it may be time (and yarn) consuming, you could make a decorative twin or queen size blanket for your bed to cuddle up in.
If you are looking to give someone like a child a sentimental gift, a crochet doll pattern incorporating the entrelac stitch is the perfect idea. You could also use the entrelac stitch to make crochet bags, fingerless gloves, a buttoned entrelac neck warmer or scarf. These also make great gifts for the special friends and family in your life.
Thanks so much for visiting and comment below if you have any questions!
Follow CrochetBeja on your favorite social media sites: Facebook, Pinterest, Youtube, Instagram and subscribe for the Newsletter so you don't miss a thing!
Entrelac stitch by: Claudetta Crochet.