Learn how to work this pretty knit leaf pattern by watching this video tutorial! You can use this pattern for many knitting works like blankets. sweaters or cardigans.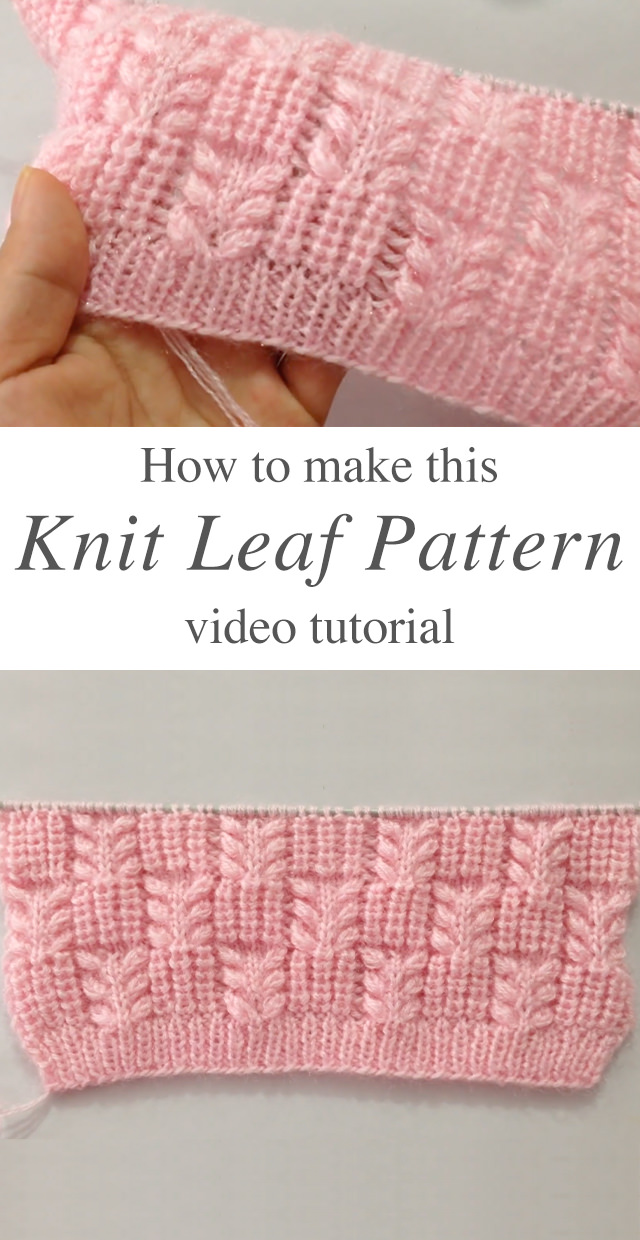 HOW TO MAKE THIS PRETTY KNIT LEAF PATTERN?
This knit leaf pattern is a repeat pattern that consists of 24 rows. You will need to cast in multiples of 14 + 7 additional points and +2 edge points. In each section of this stitch, there were 7 stitches use. If you want to knit a women's cardigan or sweater that is a medium or large size, you should use a size 10 and 11 needles.
Knitting Pattern Related Posts:
Keep reading for tips on how to make this beautiful knit leaf pattern and how you can use this pattern to knit some of all time favourite knitting projects.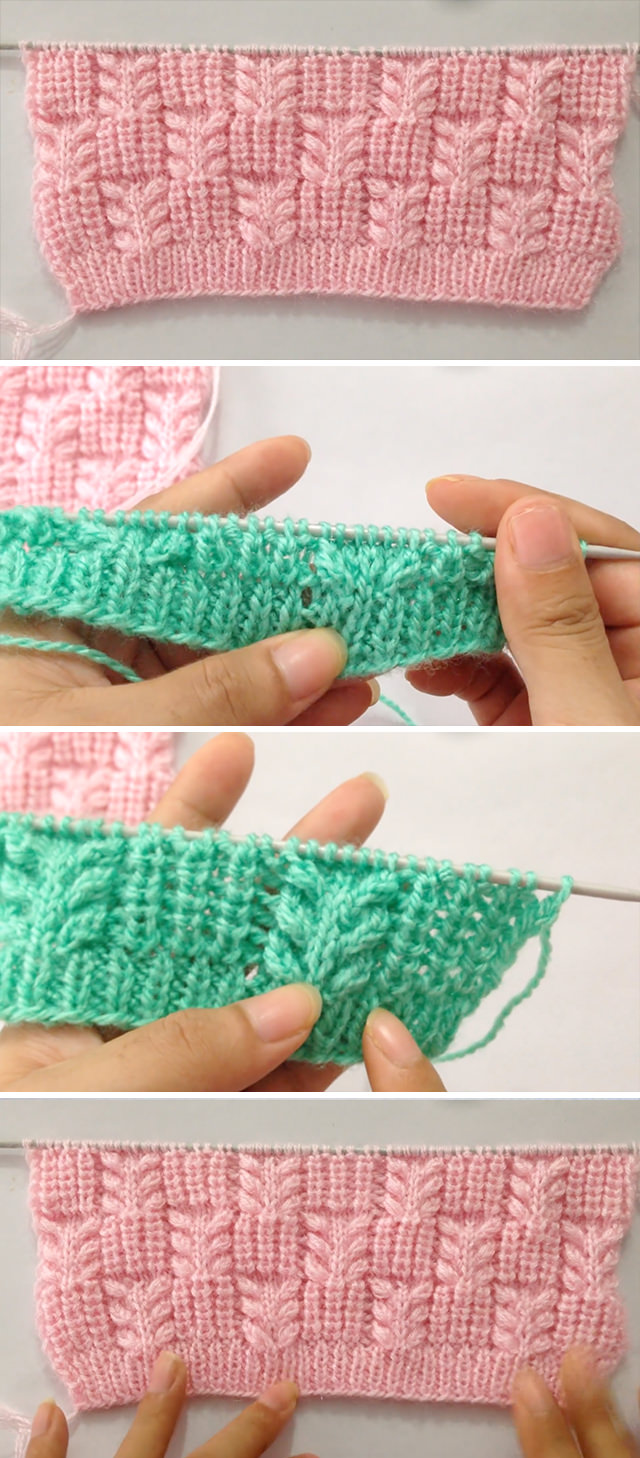 Works You Can Use The Knit Leaf Pattern
For women's clothing, a lush color like a sunflower yellow or magenta pink can give your cardigan that flirty feel for your rendezvous summer adventures. Alternatively, during a chilly autumn day, slip into this cozy knitted sweater. Enjoy the sweater weather and colourful earthy leaves in timeless chic fashion.
For kids, you can knit a very cute cardigan. This particular knit leaf pattern works great for sweaters or cardigans that are made for kids because it has a great texture and makes the perfect piece for spring or autumn! Although this pattern seems easy, it is intricate to knit but it works up quickly and the fit is great too.
Surprise a father, brother, grandfather, or any special gentleman in your life with a lovely knitted cardigan especially made in a chic brown, navy, or a space grey colour. Add a button or five and maybe even sew a pocket or two just for kicks! We guarantee they'll love it as much as we do!
You can even knit a blanket with this gorgeous and warm knit leaf pattern. For blankets, a pair of size 10 or 11 regular or circular needles can be used. These can range from 32 to 40 inches. Keep in mind that these sizes are recommended for medium weight yarn size blankets.
Follow CrochetBeja on your favorite social media sites:  Facebook,  Pinterest, Youtube ,  Instagram and subscribe for the Newsletter so you don't miss a thing!
Tutorial and photos of this pattern by: knit with me.