This free video tutorial will walk you through a beautiful crochet pattern for baby blanket! This crochet stitch has the most interesting texture of any crochet pattern I have encountered!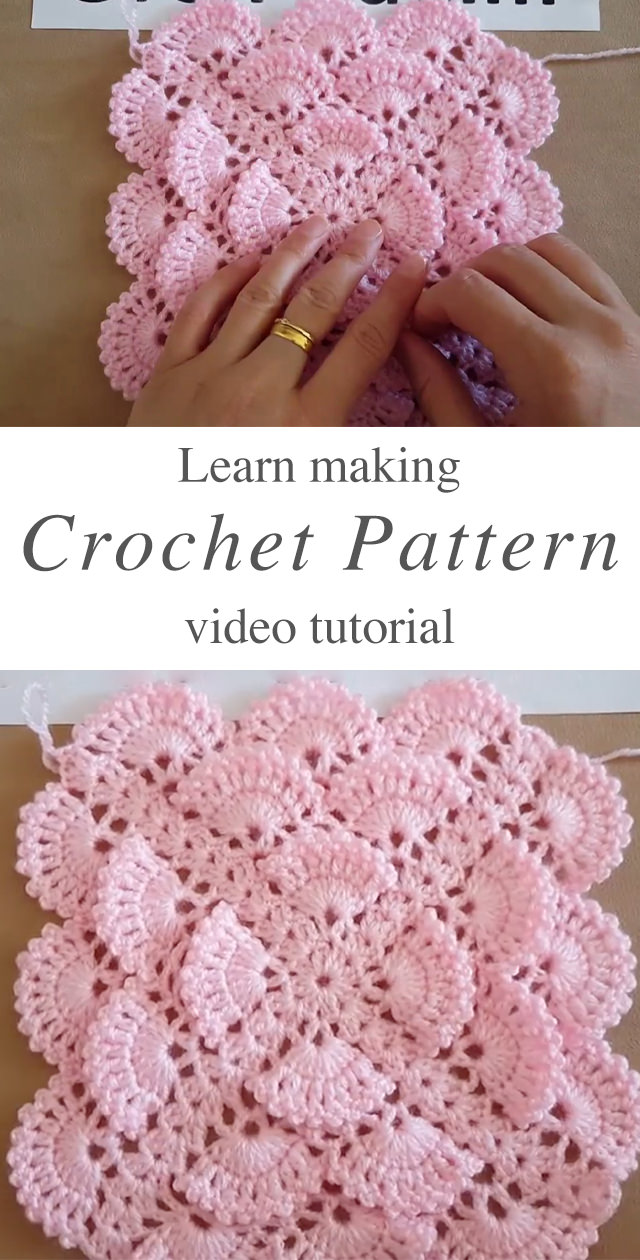 HOW TO MASTER THIS CROCHET PATTERN FOR BABY BLANKET?
We can make a beautiful stitch baby blanket by using beautiful yarn colors, lacey and 3D patterns. You will need a lovely baby wool of a light color such as peach, pink, yellow, or baby blue. You also need a number three crochet hook and pearls to decorate the blanket with. The ideal length of this blanket is ninety centimeters or a meter.
Bag Related Posts:
The tutorial below will help you learning how to use this crochet pattern for a baby blanket.
This crochet pattern for baby blanket looks gorgeous and complex, but if you follow along with the tutorial, you will find the details in making this beautiful blanket are not as complicated. It is a simply precious pattern and will look stunning as your baby's blanket.
There are many things you can adorn with these lace! Another creative idea to make a charming summer wrap or light sweater for your baby. These crochet flower and pearl patterns created the perfect sweater to keep your baby warm for the cool breeze of the summer month afternoons.
The lacey aspect, elegant flowers and pearl accessories can also make a perfect bed wrap to add elegance to your bedroom! You can mess around with your crochet pattern to make heart shapes or ovals, whatever floats your boat. Have fun picking the yarn colors and beginning your crochet baby blanket today!
Follow CrochetBeja on your favorite social media sites:  Facebook,  Pinterest, Youtube ,  Instagram and subscribe for the Newsletter so you don't miss a thing!
Tutorial and photos of this blanket by: Ören Hanım.