This free video tutorial will teach you how to make a beautiful multicolored crochet butterfly that you can use as an embellishment! There are various objects you use everyday that can use some crochet butterfly magic! Keep reading to find out what they are!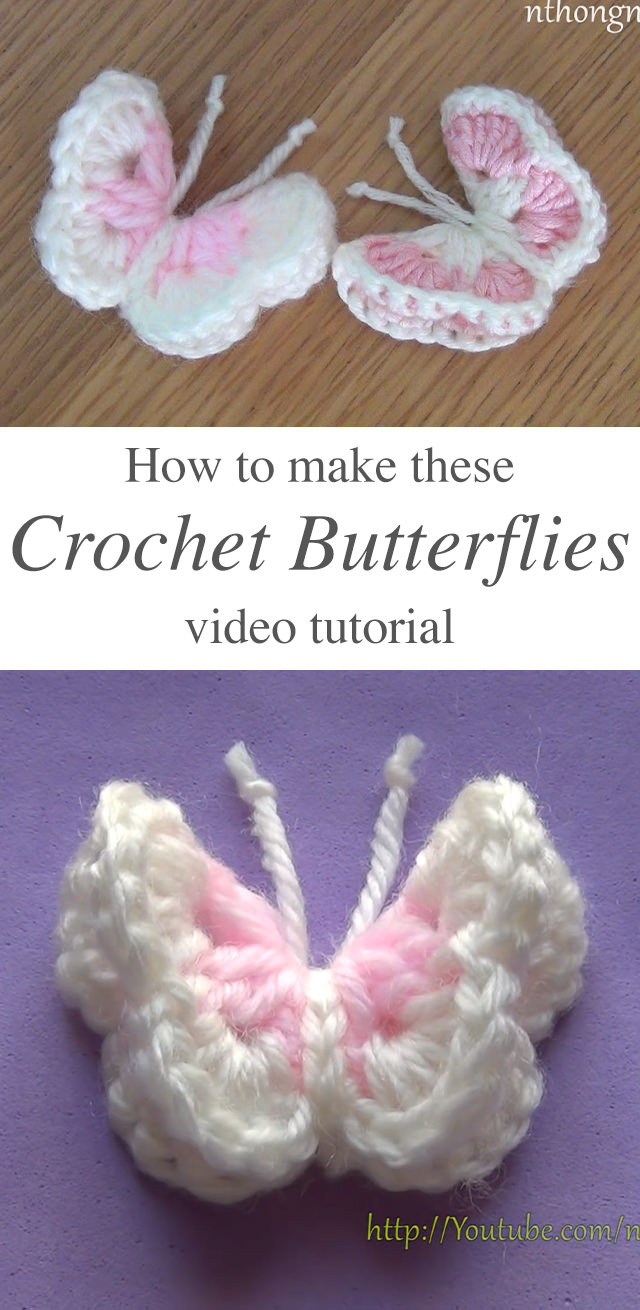 WHAT MATERIALS DO YOU NEED FOR THE CROCHET BUTTERFLY?
To make this lovely crochet butterfly, you will need two yarn balls in different colors. You can choose white for the outline of the butterfly and pink for the filling of the wings, or hot pink and light pink, or white and lavender, etc. The color combinations are endless! You will also need a 4 millimeter crochet, a pair of scissors, and finally a yarn needle.
Butterfly Related Posts:
Related Posts
The best yarn type for the butterfly is 100% acrylic, light worsted yarn.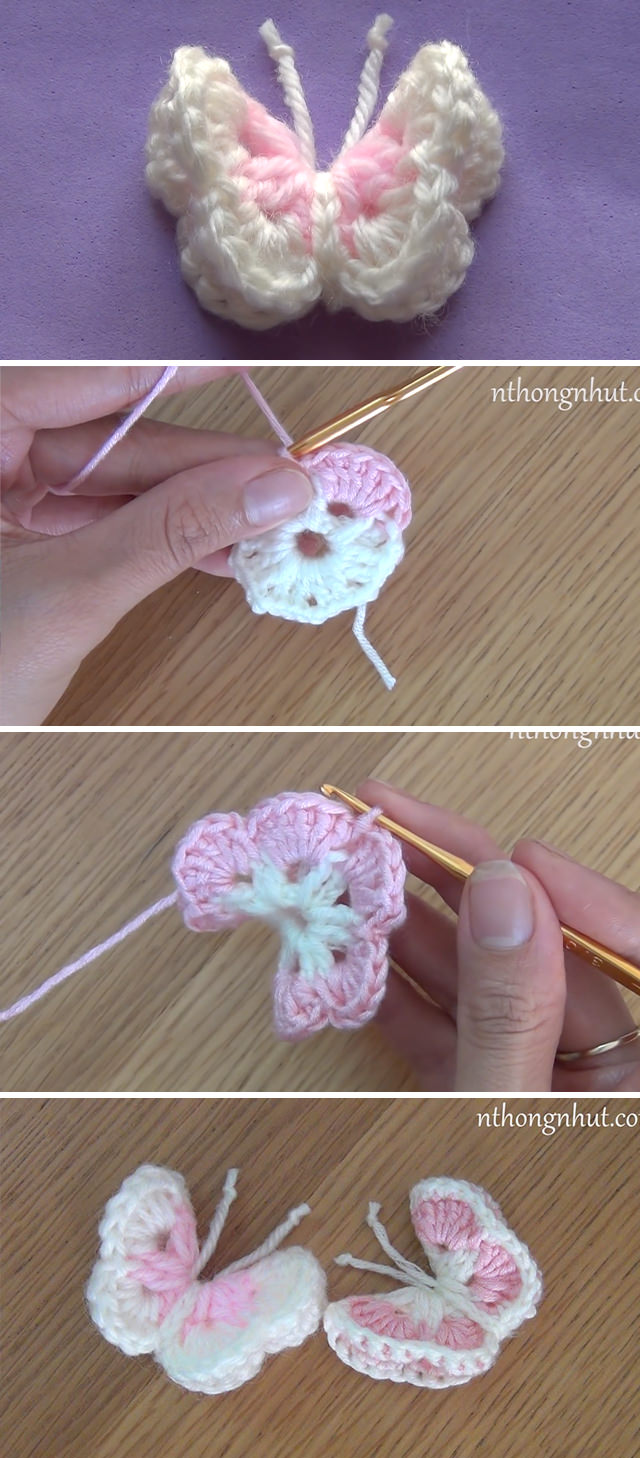 The butterfly makes a lovely gift for someone who is celebrating a birthday, or someone who is expecting a child. You can make a blanket embellished with these colorful and light crochet butterflies and it makes the perfect baby shower gift. You can even make make baby booties with a butterfly at the top of the booties. This is an absolutely adorable for little babies.
For a child's birthday, a super fun and easy gift idea would be a little butterfly amigurumi. You can make stuffed animals like a bear or baby deer and sow the crochet butterfly to it to make a cute duo.
For a girlfriend, sister, mother-in-law, or grandmother you can stitch these crochet butterflies to a garment such as a sweater, wrap, or scarf and surprise them with the new look! You can even add these butterflies to hats, barrettes, or headband.
You can even make lace bookmarks with the butterfly on it for yourself or to give as a gift! The ideas are endless using these gorgeous crochet butterfly pattern! Try making a few of these butterflies and see what idea here you want to try!
Thank you for visiting!
Follow CrochetBeja on your favourite social media sites: Facebook, Pinterest, Youtube, Instagram and subscribe for the Newsletter so you don't miss a thing!
Crochet butterfly photos and video by: Mai Thanh Handmade