This video tutorial will teach you how to make a handy violet and yellow crochet bag with a zipper. Keep reading for a materials list and tips on various situations you can use this cute bag for!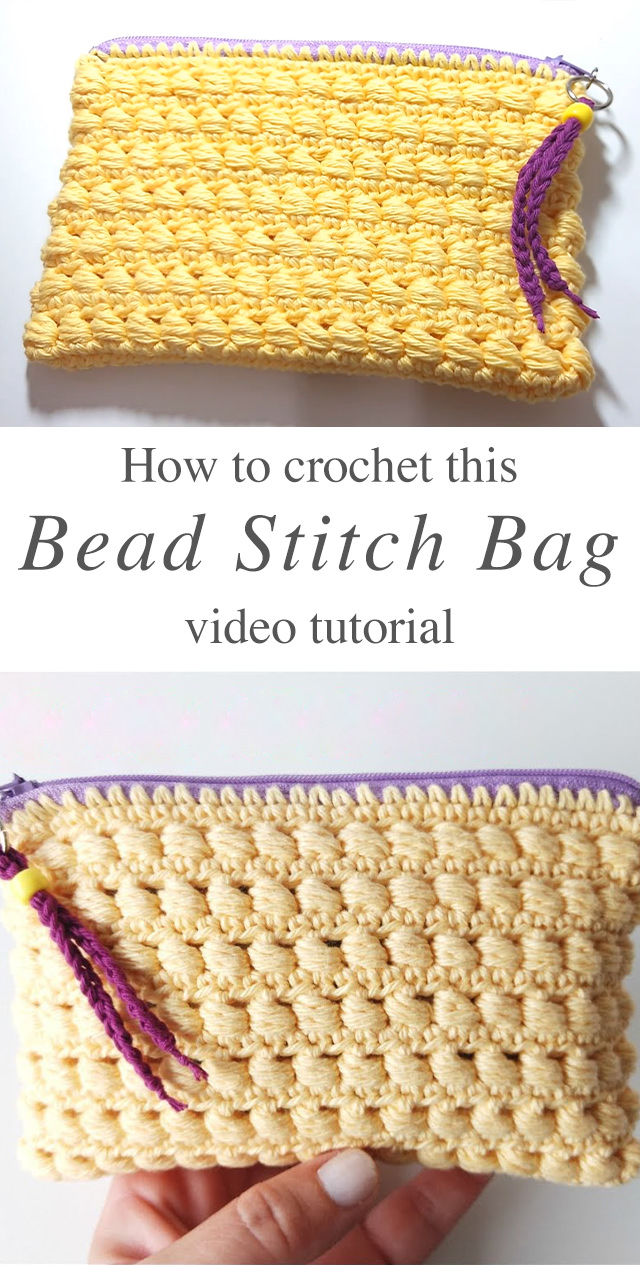 HOW TO MAKE THIS GORGEOUS CROCHET BAG?
To make this fashionable crochet bag, you will need a two cotton tone yarn in yellow and violet, a 20cm long zipper, a dot marker, and a yarn needle. We will also need two crochet needles of sizes 3mm and a 2mm needle which is very useful for this project because it is fine enough to pierce through the zipper and start the first round.
Crochet Bag Related Posts:
Related Posts
You first start with the finest needle and drill along the zipper. Continue watching the video for the rest of the tutorial!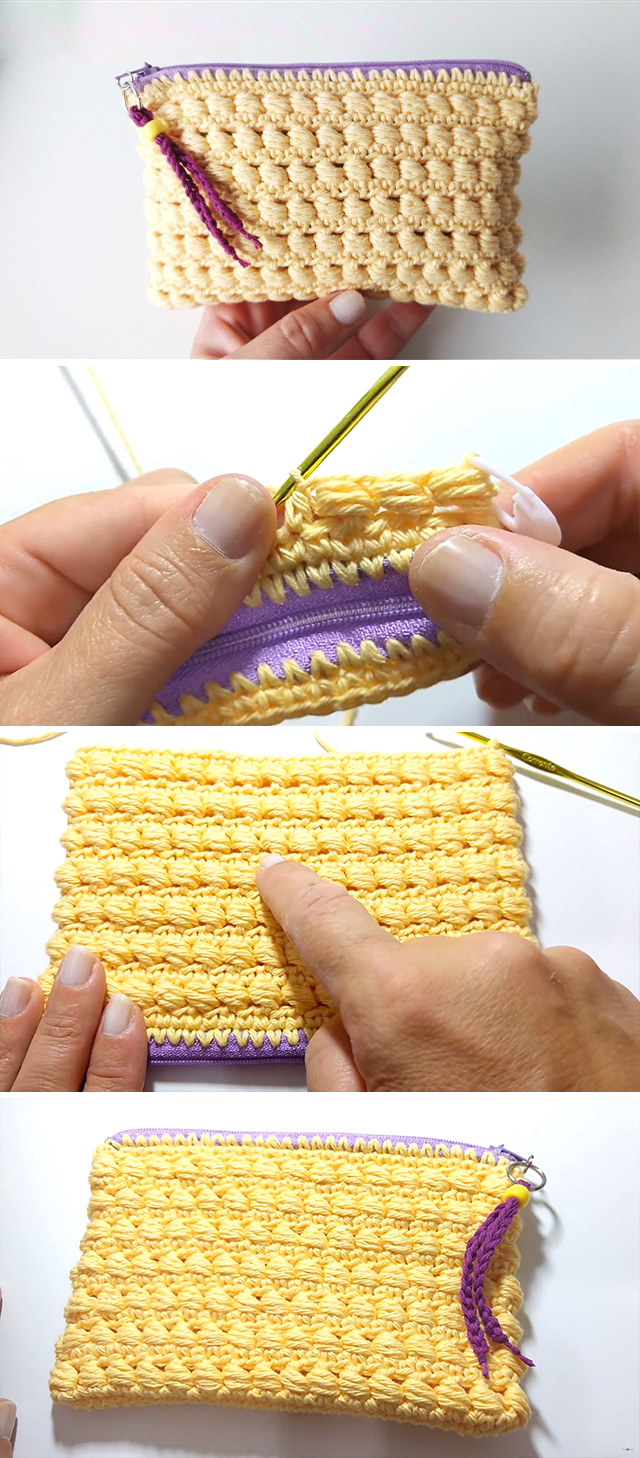 Not only does this crochet bag with a zipper serves a great purpose to hold your everyday essentials, but it is affordable to make as well because it will consume less than 50 grams of yarn. This amazing crochet bag can be used as a wallet! The zipper makes the bag practica and makes sure that any coins and change stays put.
You should also add a small carrying strap so that you may put on your wrist. This way, you do not have to worry about losing your bag and look undoubtedly stylish. You can also add a pom pom or a tassel, like in the video, to decorate your bag!
Instead of a wallet, this crochet bag with a zipper also makes a perfect makeup bag! It can be a useful tool that holds all of your must have toiletries. You can bring with you when you are going out with friends or planning adventures and don't feel like being burdened with a full size purse.
This crochet bag is so practical that you just wrap it around your wrist and continue your fun journey with a steadfast bag.
Thanks so much for visiting and hope you like it!
Follow CrochetBeja on your favorite social media sites:  Facebook,  Pinterest, Youtube ,  Instagram and subscribe for the Newsletter so you don't miss a thing!
Crochet bag tutorial by: Handwork diy.