Learn how to make this beautiful crochet mini basket by watching this free video tutorial with simple instructions! It has a beautiful lace pattern and makes the perfect storage container.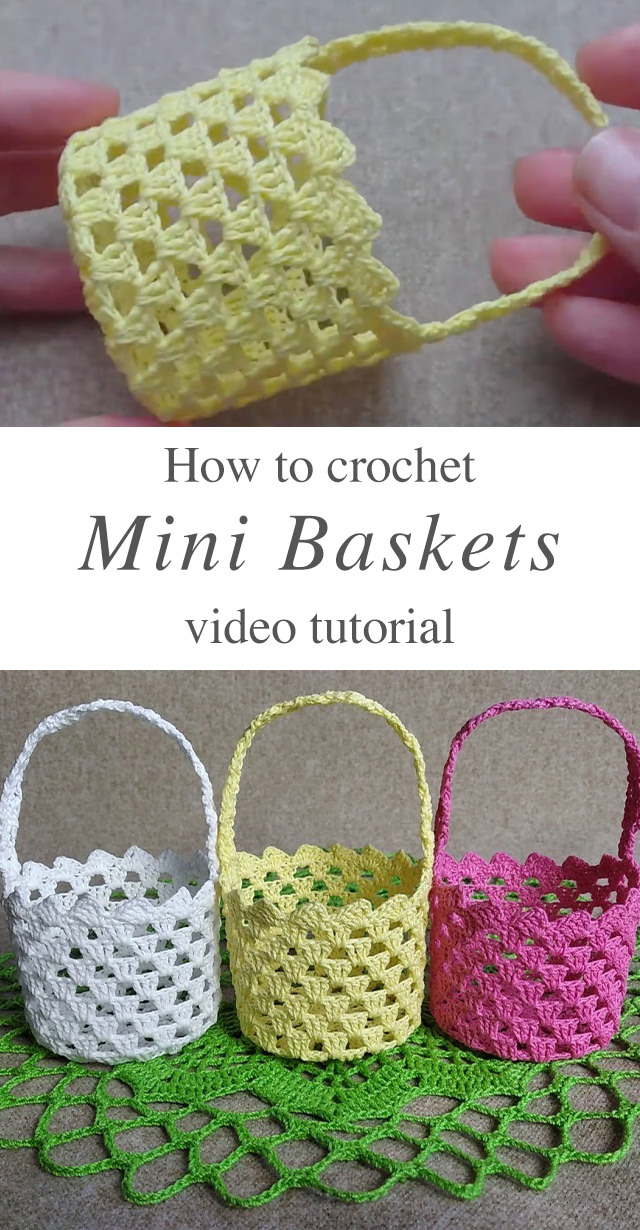 HOW TO MAKE THIS ELEGANT CROCHET MINI BASKET?
To begin, you need cotton yarn, and a number 2 also known as a 1.50mm crochet hook. To make the circular shape of the basket, you can start crocheting around a plastic flower pot or a cup and follow the shape of that object, just like the video demonstrates.
Basket Related Posts:
Related Posts
It has a beautiful and easy to make lace pattern and makes the perfect storage container.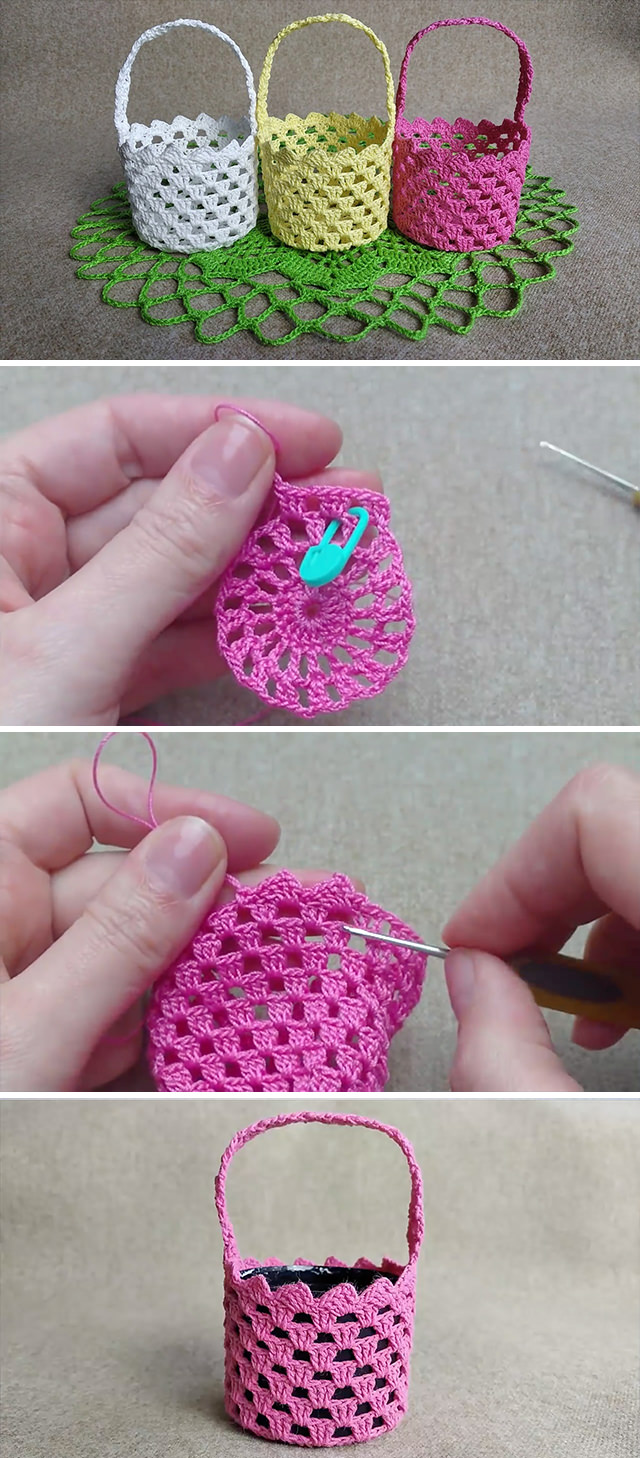 Uses of this lovely Crochet Mini Basket
This simple lace crochet mini basket makes a perfect accessory for well known holidays like Easter! You can even decorate it with flowers or plastic grass! This is also a beautiful basket accessory for a flower girl at a wedding!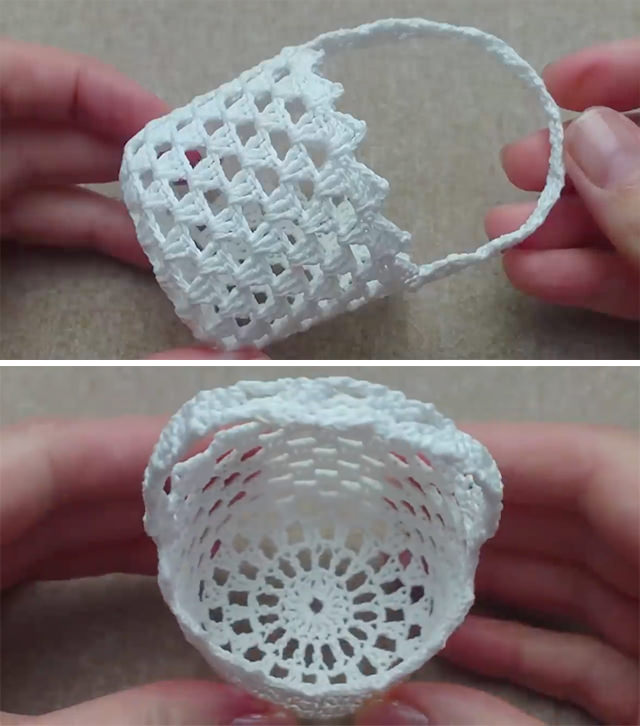 The reason why this is the perfect basket is because it is great for holding your objects, especially ones you tend to lose easily. You can place your hair pins, hair ties, or jewelry in this basket for safe keep!
You can even place these baskets in a professional workplace or a store so that it holds pens, candy, or business cards! You can put them up seasonally or year-long and your customers will appreciate and compliment these creative crochet mini baskets!
Follow CrochetBeja on your favorite social media sites:  Facebook,  Pinterest, Youtube ,  Instagram and subscribe for the Newsletter so you don't miss a thing!
Tutorial and photos of this basket by: Aurelia MyszkaSzara.