Learn how to work this beautifully unique crochet strawberries basket by watching this step by step free video tutorial in English subtitles! Keep reading for tips on how to make it!
HOW DO YOU MASTER THIS CROCHET STRAWBERRIES BASKET?
This crochet pattern is simple if you follow the video instructions carefully which the video provides step by step! These adorable baskets vary by size and you must change the needle sizes in order to crochet a larger or smaller basket.
Basket Related Posts:
Related Posts
Keep reading for tips on how to use these stunning pieces!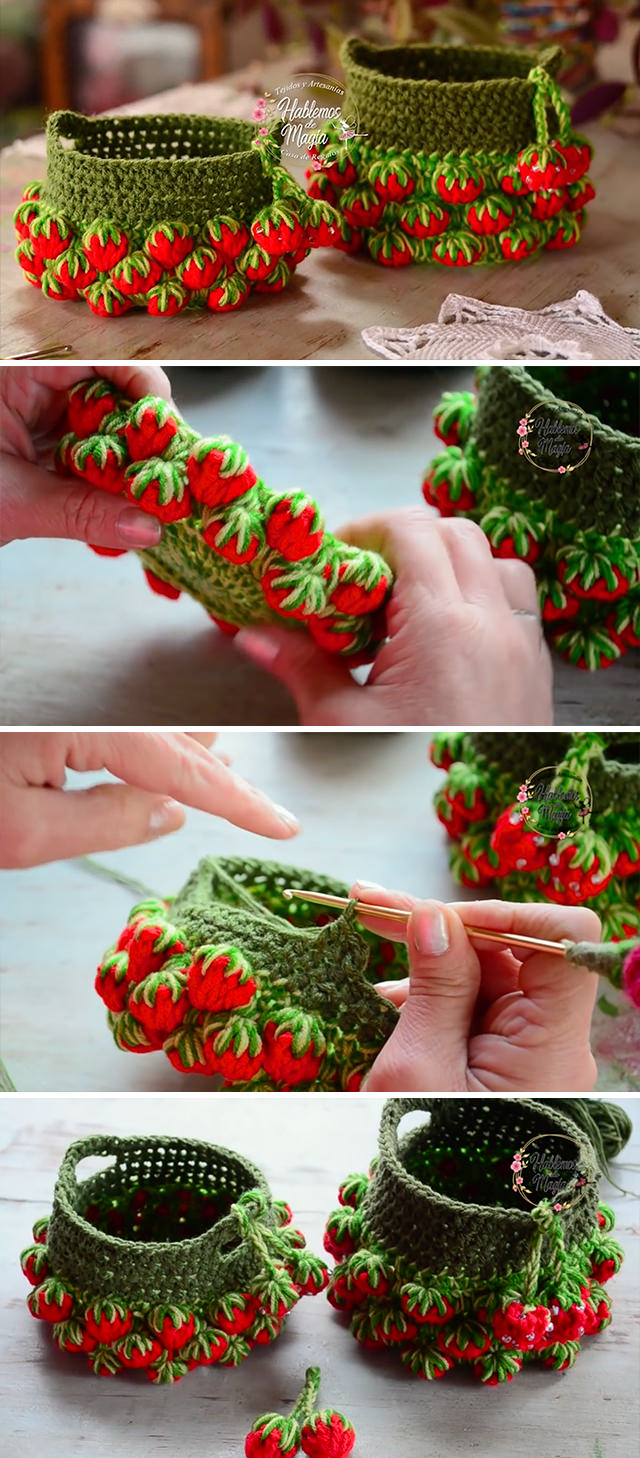 Acrylic yarn works best for these baskets because it is also washable! 3 different green colored yarn and a red colored yarn were used for these crochet strawberry baskets! You could also use beads to represent embroidered strawberry seeds! A 3.5 millimeter crochet hook is used to make these wonderful baskets.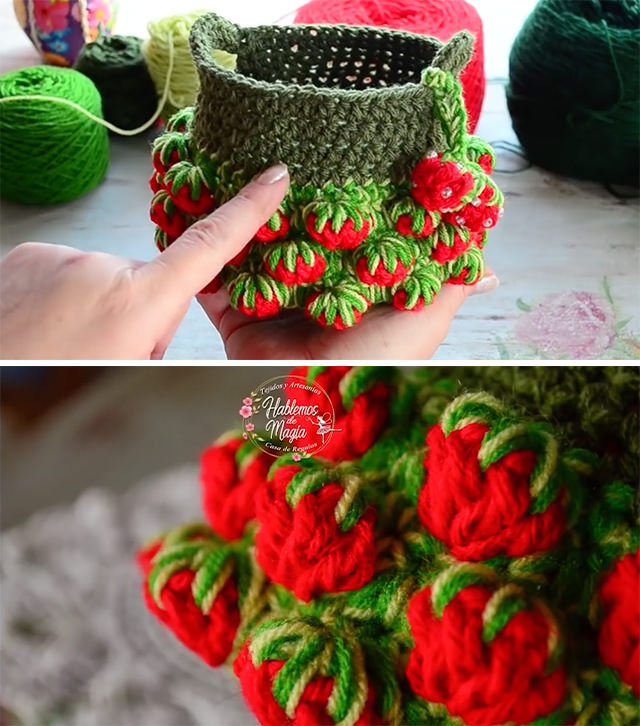 Uses of Crochet Strawberries Basket
These crochet strawberries baskets are perfect for various occasions! Holidays like Easter or the first day of spring, as celebrated by many, could be more colorful and fun with these adorable little baskets.
They would make the perfect playmate for a day with the kids or grandkids at the park since they are perfect for holding favorite toys, picked flowers, easter eggs, and so much more!
You can also use the strawberry baskets for occasions like weddings, bridal or baby showers, and birthdays! These stunning crochet strawberry baskets are so uniquely detailed and cute that you cannot find anything resembling them online or in department stores.
Thanks so much for visiting and be sure to come back every day for more free tutorials.
Follow CrochetBeja on your favorite social media sites:  Facebook,  Pinterest, Youtube ,  Instagram and subscribe for the Newsletter so you don't miss a thing!
Tutorial and photos of this basket by: Hablemos de Magia Crochet.