Not only do these easy crochet slippers can prevent cold feet, but the beautiful rose attached also helps maintain a fashionable look! This free video tutorial will teach you how to craft these crochet slippers.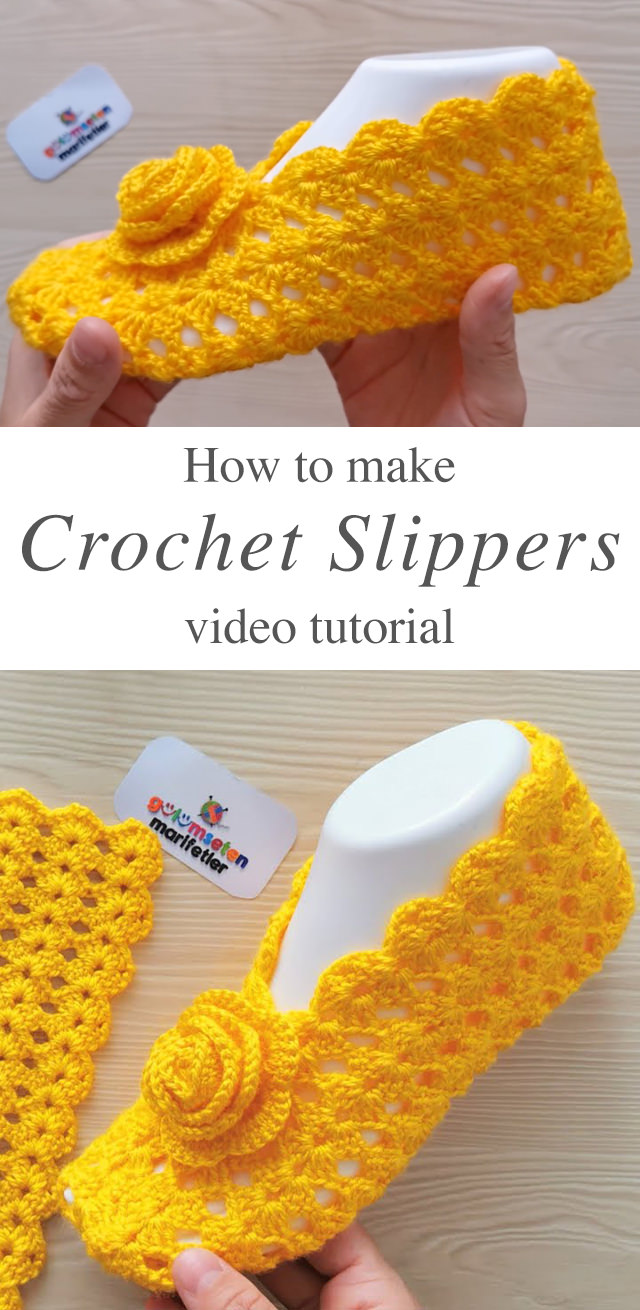 HOW TO MAKE THESE EASY CROCHET SLIPPERS?
The sizes that will fit this model of the easy crochet slippers best are European shoe sizes 37, 38, and 39. You also need to use a 2/ 1.75 millimeters crochet. 100 grams of yarn should suffice for both the rose and the slipper. You'll also need one needle for sewing and scissors.
Crochet Slippers Related Posts:
Related Posts
They are as comfortable as socks; they feel light and cover the feet entirely.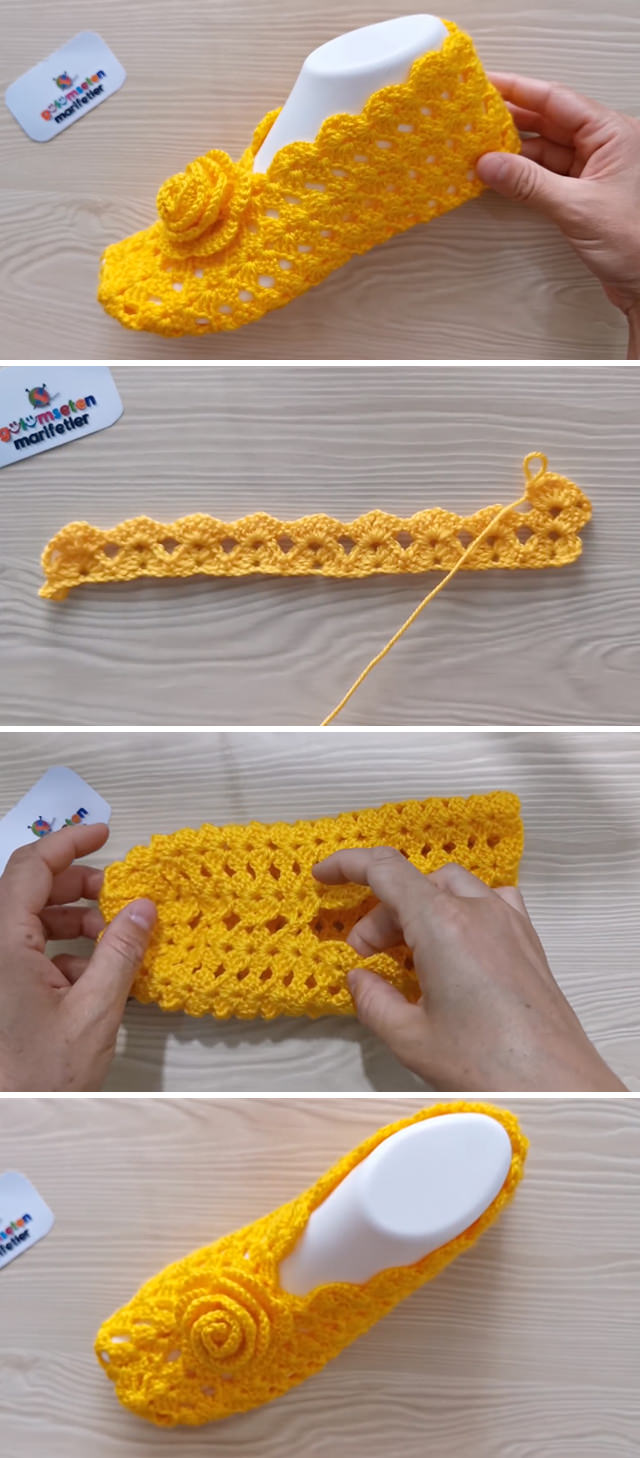 Next, let's talk about yarn. The best yarn to crochet these slippers with is 100% acrylic yarn. The reason why this yarn works best is because it is machine wash and dry safe. When you begin to crochet, you must start at the bottom of the foot and work your way up.
When you get to your second slipper, you must join the opposite side first so the line across the slipper that forms the V runs the other way. Finally, crochet the rose or add any other decorative accessory of your choice at the intersection.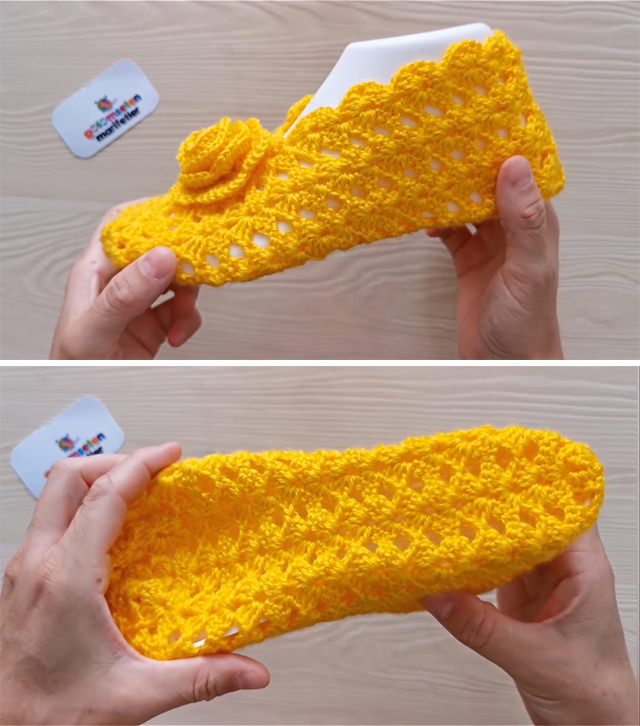 Want To Customise These Slippers?
Don't hesitate to decorate your easy crochet slippers with other colours! Instead of the sunshine yellow color used in the video tutorial, you can use two or more colors when making these slippers. Better yet, use variegated yarn to give a colorful and jazzy vibe.
Maybe even use yarn with glitter thread in the mix when making these slippers for a fun look! Instead of the rose, you can even go a little more simple and add a cute button right where the V is to give the allusion that the two lines can be unbuttoned.
The reason why these slippers are so wonderful to make is because they are easily maintained.
These easy crochet slippers are perfectly comfortable for your house guests; they make the best feet warmers for any season, even the summer months when the air conditioner turns your toes into ice cubes. Even when your slippers get dirty, you can simply throw them in the washer without a worry.
Follow CrochetBeja on your favorite social media sites:  Facebook,  Pinterest, Youtube ,  Instagram and subscribe for the Newsletter so you don't miss a thing!
Tutorial and photos of these slippers by: Gülümseten Marifetler.