There are unlimited flower crochet patterns and the best thing is that most of them are gorgeous. This flower crochet pattern is one of the most beautiful design I've ever seen.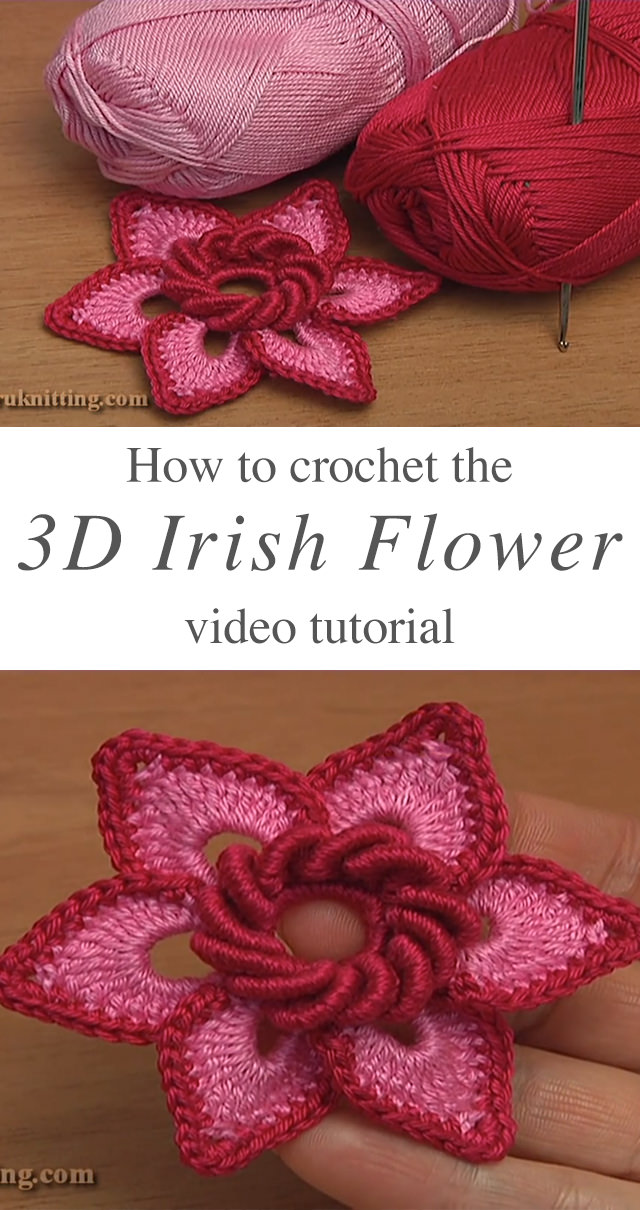 This Irish 3D flower is so quick to make and amazingly versatile. It's perfect to add to hair accessories, blankets, pillows, home decor and  really anything else. They never fail to bring that extra touch of magic to any crochet project.
Related Posts
As you can see from the tutorial, the 3D flower crochet pattern is easy to make for both beginning and intermediate crochet enthusiasts.
I think that the red shape of yarn is perfect for this flower, but, of course, you can make a different choice on choosing the color you like. Feel free to mix up the yarn colors and you will create your own unique flower.
Once you learn this flower crochet pattern, you'll find it easy to make dozens of them in just a couple of hours. Give them as a gift to your friends and family to enjoy.
Hope you'll like it and comment below if you have any question!
Thanks for visiting! Follow CrochetBeja on your favorite social media sites:  Facebook,  Pinterest, G+ and subscribe for the Newsletter so you don't miss a thing!
Source of 3D Irish flower crochet pattern: Sheruknittingcom