You might have the best, snugly hoodies for your baby. Buy have you ever made crochet flower baby hoodie for your little one?
THE CROCHET FLOWER BABY HOODIE
This adorable crochet flower baby hoodie is made with a network of crochet flowers that are connected with each other. The final look of the fabric is dense and intricate. It keeps your little bug snuggly throughout the winters.
Flowers Related Posts:
This pattern might look complex but is actually very easy to make.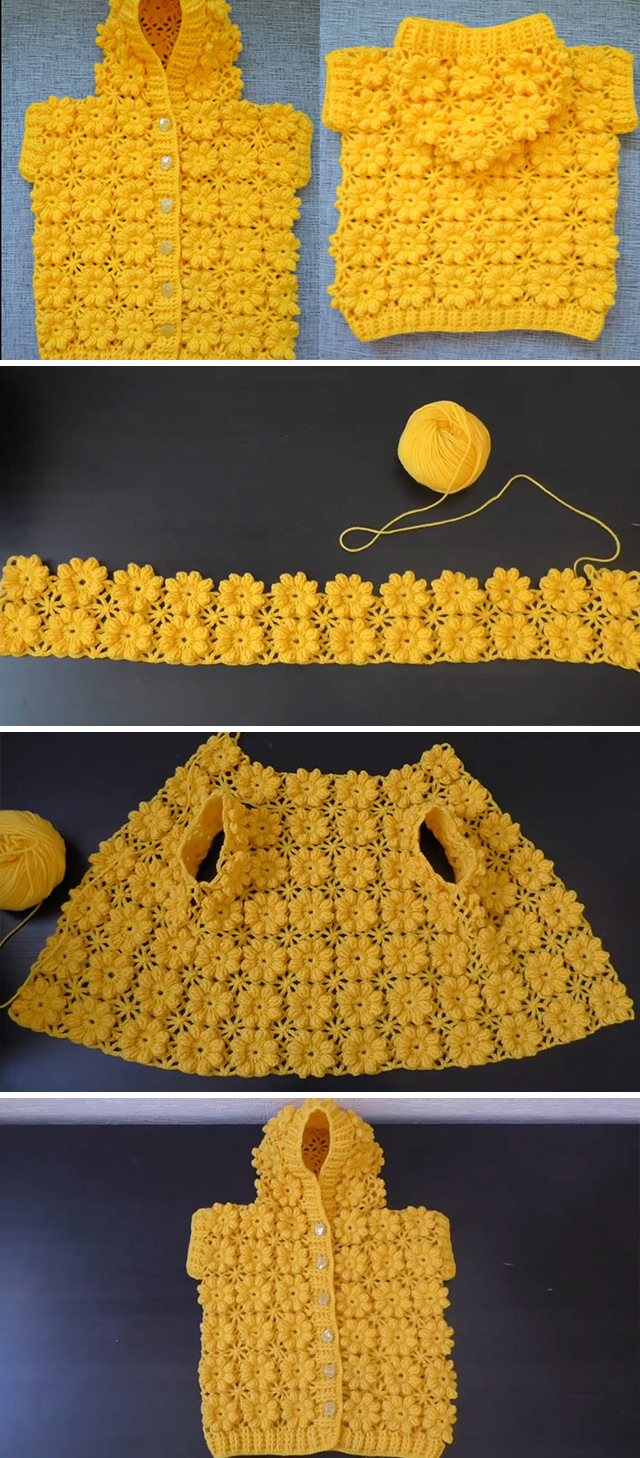 Materials
To make this pattern you will need crochet hook of 2 mm and yarn in any color you want. The pattern designer has provided a detailed diagram through which you can create the crochet flower baby hoodie accordingly.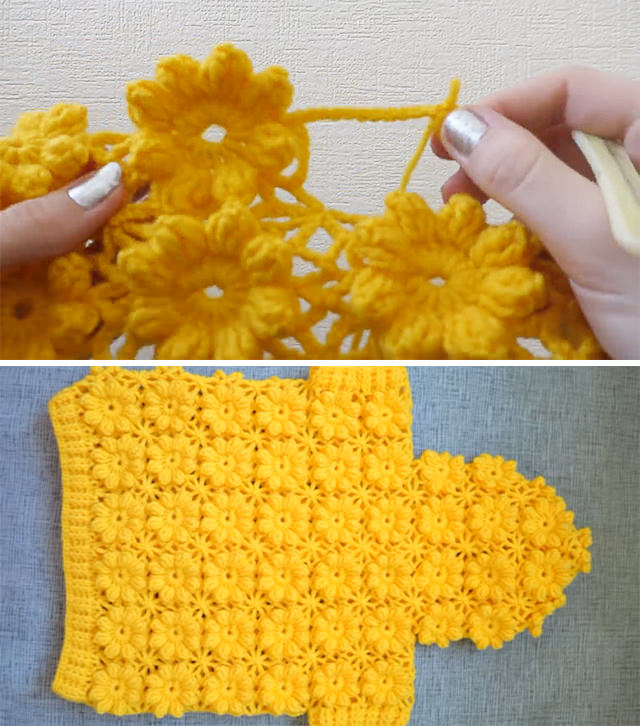 Pattern of Crochet Flower Baby Hoodie
The diagram has 3 squares with flowers in it. You will follow the pattern for 1st square and the rest will come along.
Make a magic circle and chain 6. Now insert the hook in the very first chain stitch and grab the loop. You will get a ring here. Now start crocheting chain 3 on top of the ring. With yarn on your hook insert the hook into the ring and make a dc cluster. In the end, you will get 15 double crochet columns. Now close the flower by pulling the loop on hook.
Our 1st row is complete here.
For the 2nd row, make chain 4 on top of 1st row and make 2 crochets in the same loop.
By following the same pattern, you will get 5 columns in each cluster. In the end, you will get 8 clusters These clusters are the flower patels. With each petal you will make loops.
Once you are done with the 2nd row, you will make chain 4 on top of any petal and insert it into the loop you have made along each petal. Make chain 6 and single crochet into the next gap. Follow this pattern along.
Once you make one flower, connect it with a network of crochet chains.
In this way, you will complete the entire crochet flower baby hoodie.
Tips
The pattern looks complicated but is very easy to follow. It has a lot of instructions and details. The final look of the crochet flower baby hoodie is thick and dense so it will keep your baby warm and cozy.
Also, this pattern can be extended to your desired size. Grab your favourite yarn and make this lovely crochet hoodie for your baby.
Follow CrochetBeja on your favorite social media sites:  Facebook,  Pinterest, Youtube ,  Instagram and subscribe for the Newsletter so you don't miss a thing!
Tutorial and photos of this baby hoodie by: ОляКсей.Ру – вязание крючком.