These 8 petals folded crochet flowers, are by far one of the easiest crochet patterns you'll ever see and yet are also one of the most beautiful and versatile.
This project is so simple that it can be a great choice for those with no experience in the art of crochet – a couple of easy stitches and you'll be on your way to this amazing crochet flower!
Related Posts
I think this rose crochet flower is one of the prettiest, but you can but you can choose the yarn color for your project as you like. Feel free to mix it up and get creative!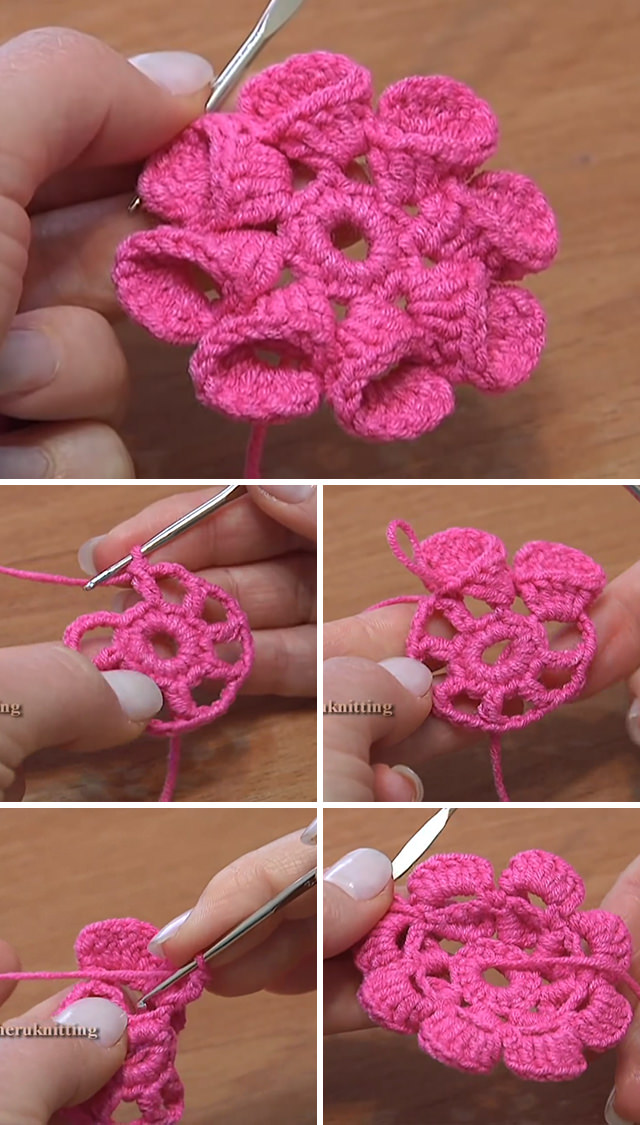 Once you learned how to make the first of this crochet flowers, you'll find it easy to make the others and in a couple of minutes to make more. I am making quickly dozens of this one and I'm be giving them away to my friends and family to enjoy!
Just follow the video tutorial below and you will learn quickly how to make this lovely crochet flowers.
Please comment below if you have any question.
Thanks for visiting! Follow CrochetBeja on your favorite social media sites:  Facebook,  Pinterest, Youtube and subscribe for the Newsletter so you don't miss a thing!
Source of crochet flower:  Sheruknittingcom