I'm so excited to share these easy crochet flower buttons, which transform just a few basic buttons into the kinds of gorgeous goodies you won't believe you have made yourself!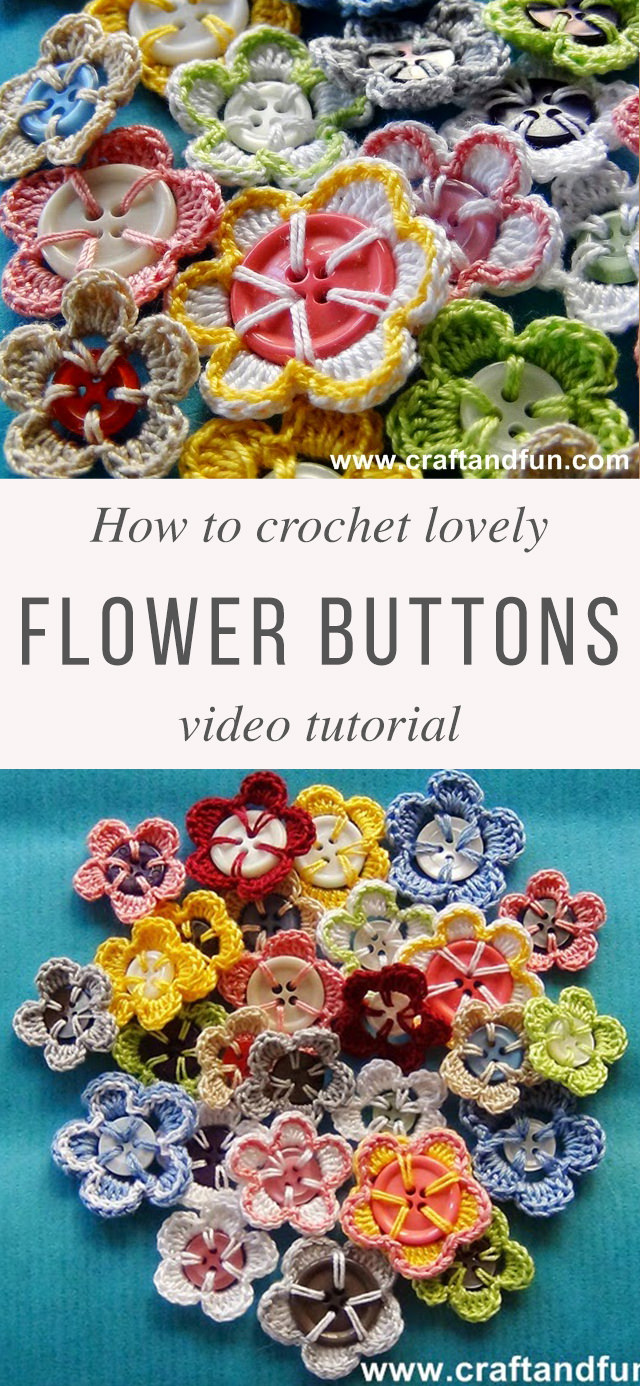 In just 5 minutes you can make these lovely crochet flower buttons to add to your crochet hats, bags, clothes or any other crochet work. You won't need any skills or experience to make them and you'll be amazed with the result!
Related Posts
It's hard to believe these designs are made with just a few strips of yarn and a bunch of buttons, isn't it?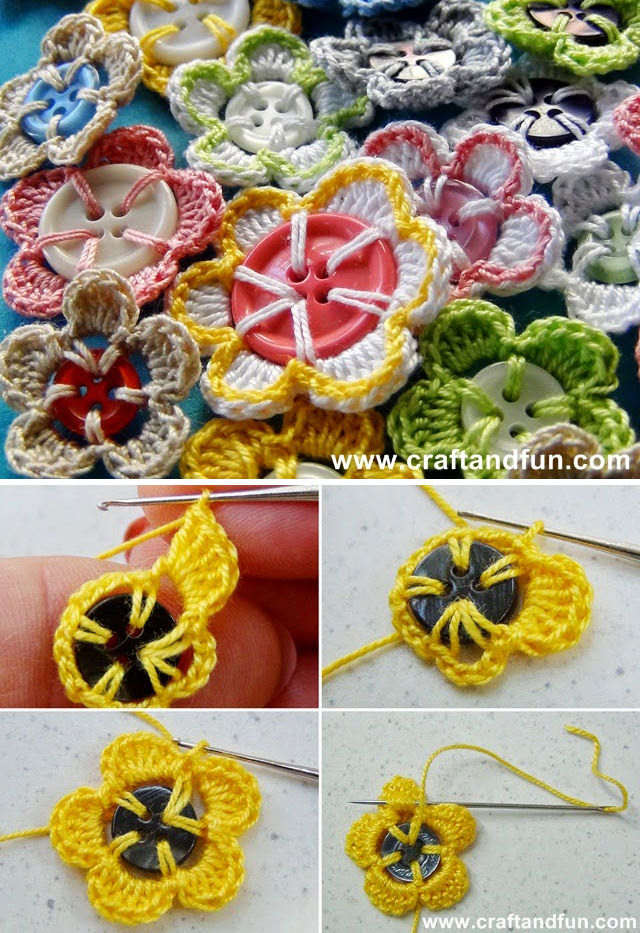 Perfect for adults and kids alike, these easy crochet flower buttons are ideal for those that have never tried crochet before and would love to see what they're capable of! Give them away as gifts or just hold onto the little treasures for your future crochet works – it's all up to you.
Just follow the video tutorial of this crochet flower buttons and you can make dozens of them in a couple of days.
Thanks for visiting! Follow CrochetBeja on your favorite social media sites:  Facebook,  Pinterest, Youtube and subscribe for the Newsletter so you don't miss a thing!
Source of crochet crochet flower buttons: Craft and Fun – Video Corsi