Learn how to work this gorgeous crochet crown stitch that actually looks like a crown! Keep reading for tips on how to master the technique of crocheting this seemingly intricate pattern.
HOW DO YOU MASTER THIS CROCHET CROWN STITCH?
This pattern is mostly 2D and flat but it does have some 3D components such as the semi-circular bunch across the pattern that almost resemble petals. This component is what makes the pattern resemble a crown! complete. Follow the rest of the video tutorial for a careful demonstration of how the crochet crown stitch comes to life!
Stitch Related Posts:
Related Posts
Keep reading for tips how you can use this pattern to make your favorite crochet projects.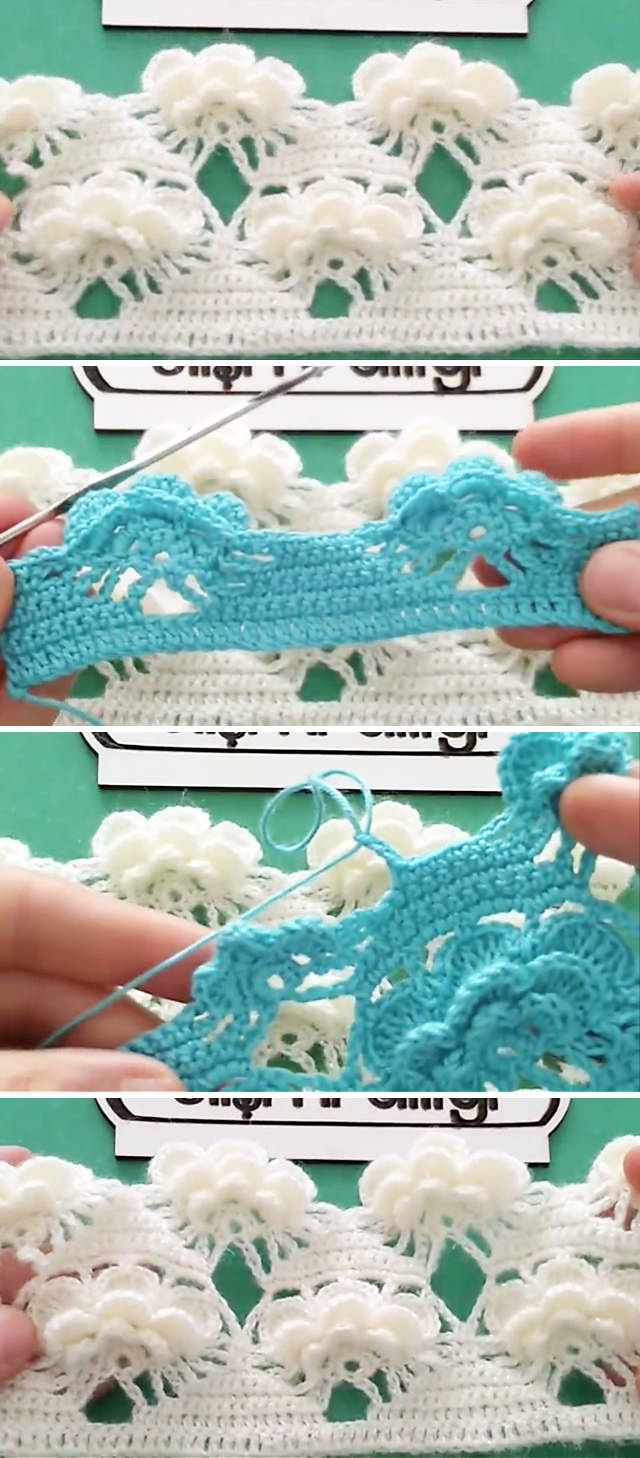 Uses of Crochet Crown Stitch
Keep reading for ideas on how you can incorporate this creative crochet crown stitch with 3D components to your favorite crochet projects! It works great for vests, lacey hoodie, and shawls! This is a very thin, delicate and almost lacey pattern that is why a delicate vest is more suitable than a crochet crown sweater.
Although this pattern seems easily breakable or delicate, you must make sure you use sturdy yarn and quality fabric so this crown model can be used for more extensive projects.
Some of those projects can be a table runner or a cover for a bed. You can also incorporate this crochet crown stitch into your crochet scarves or stitch it in a sweater and impress your friends, family, and loved ones with your artistic abilities!
Have fun and if you liked this article, don't forget to share it with your friends.
Follow CrochetBeja on your favorite social media sites:  Facebook,  Pinterest, Youtube ,  Instagram and subscribe for the Newsletter so you don't miss a thing!
Tutorial and photos of this stitch by: Elişi Krallığı.