Learn an amazing, easy to make crochet leaf border pattern that you will love to make. This pattern provides room for creativity, so you can play with colors and yarn.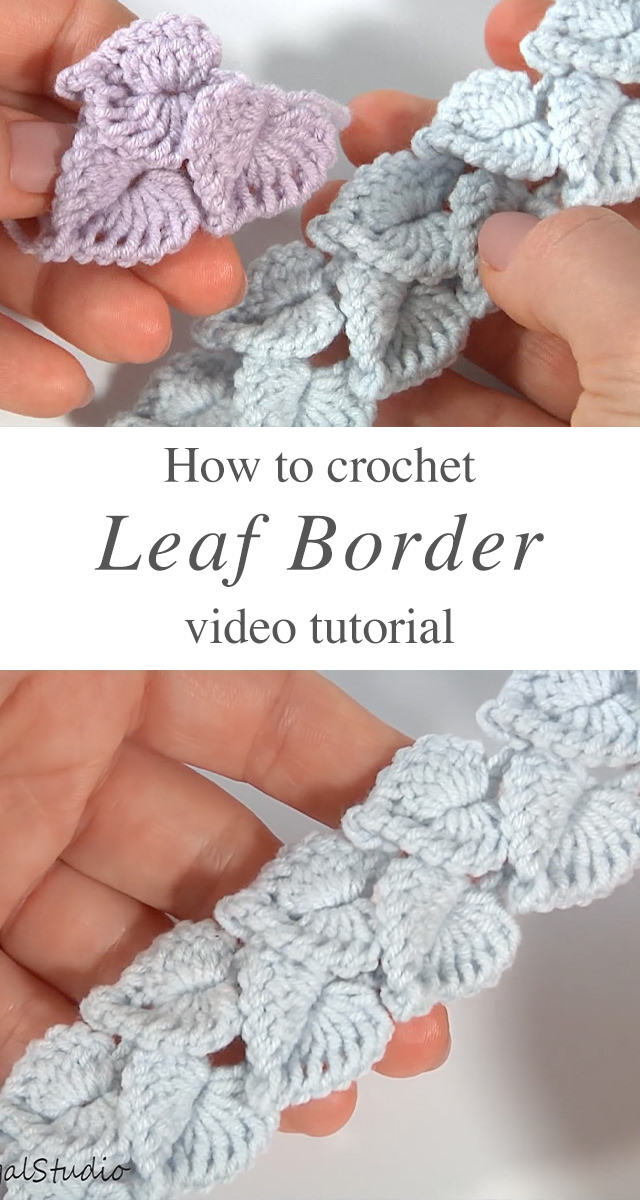 USES OF CROCHET LEAF BORDER
The good part of crochet leaf border pattern is that they can be used in a variety of projects. You can use them in making decorations for party, motifs, attach them to hats, scarves, cardigans, purses or any other project of your choice. Crochet leaves add great details and beauty to your projects and are super easy to make.
Borders Related Posts:
Related Posts
Fall is coming and so is crochet leaf border patterns. Crochet leaf represents the beauty of the fall season.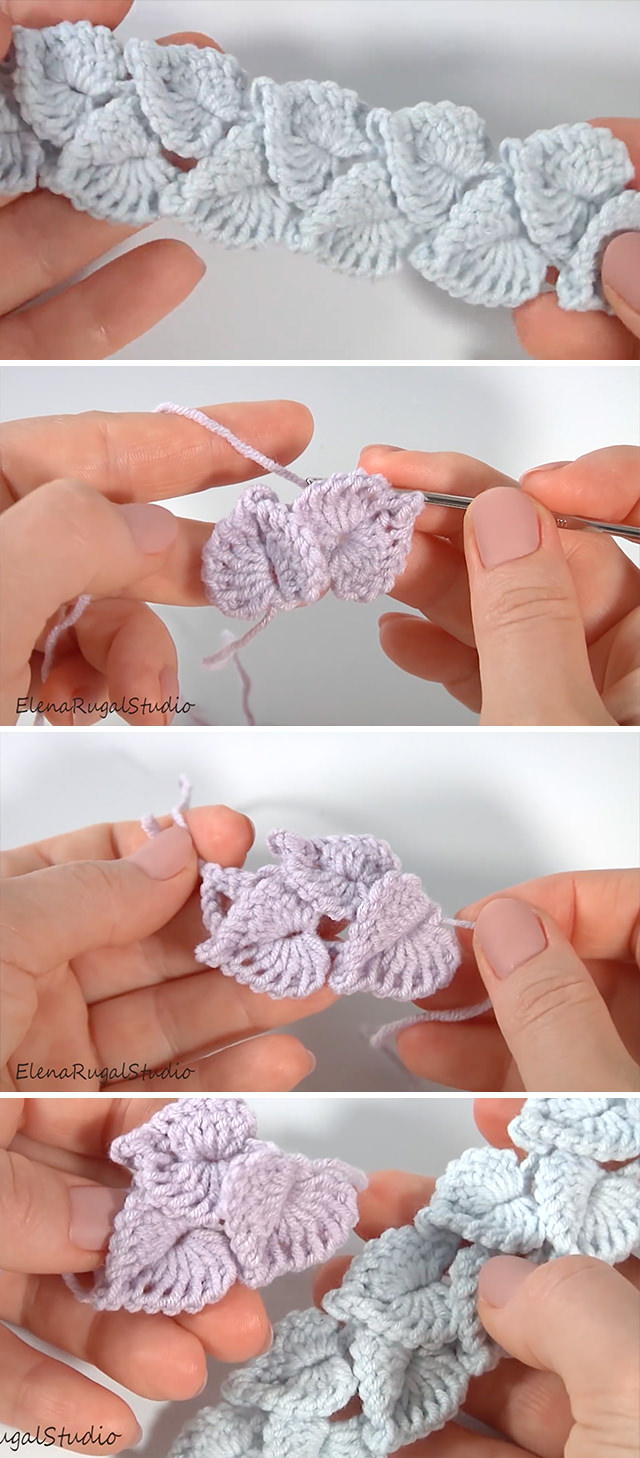 Tips and materials
This pattern is a crochet leaf border cord. Each leaf is mad of 2 halves and each half is made with six half-finished double crochet stitches. For this, you will need a crochet hook of 3 mm and acrylic yarn.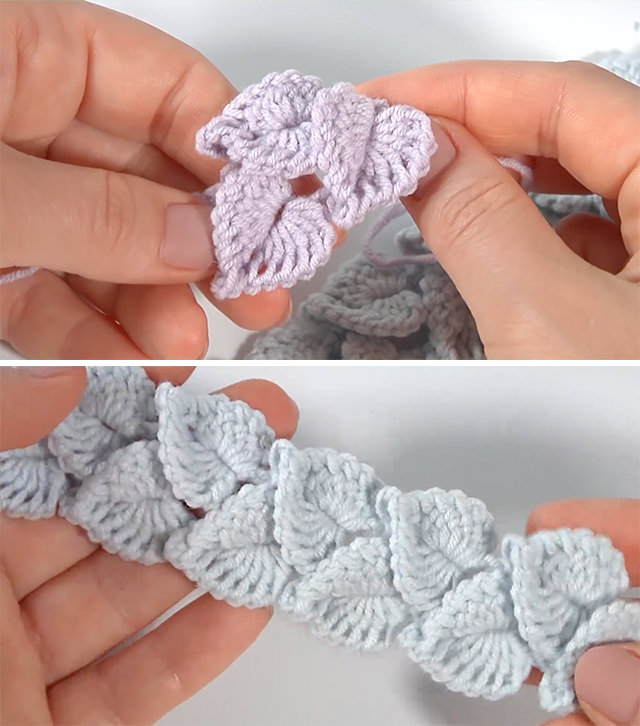 How to make this Crochet Leaf Border:
Make a chain 5 and insert the hook into the first chain stitch. Now make a cluster made of 2 double crochets. You will get 3 loops on the hook, yarn over and pull through all these loops on the hook.
You will get chain of two and the base for the leaf is ready yarn over the hook.
Now work with the unfinished double crochet yarn over the hook. Insert the hook around the stitch and pull up the loop through the first 2 loops. In this way, make 6 loops on the hook. Hold all these loops with your finger and yarn over pull through the first loop, then through two loops. Likewise, pull the yarn through all loops.
Turn the pattern, and the last 2 loops on the hook will be inserted into the other unfinished double crochet. Make unfinished six double crochet stitches on this side as well. Once the 6-half completed double crochet stitches are made, pull the yarn through loops like you did in the first round.
Your first crochet leaf border is made. In the same way you will make more crochet leaves along the cord.
Ideas
This crochet leaf border is super easy to make and has detailed instruction to follow. Also, you can use this pattern to make beautiful bracelet, necklace, choker or book ag to gift your loved ones.
Why wait? Grab your favorite crochet essentials and make this winsome pattern now.
Follow CrochetBeja on your favorite social media sites:  Facebook,  Pinterest, Youtube ,  Instagram and subscribe for the Newsletter so you don't miss a thing!
Tutorial and photos of this border by: Crochet.ElenaRugalStudio.