This free video tutorial will teach you how to make these beautiful crochet feathers! These feathers make the perfect gift or suvionior for you loved ones, and the right embellishment for your go to jeans or favorite journal.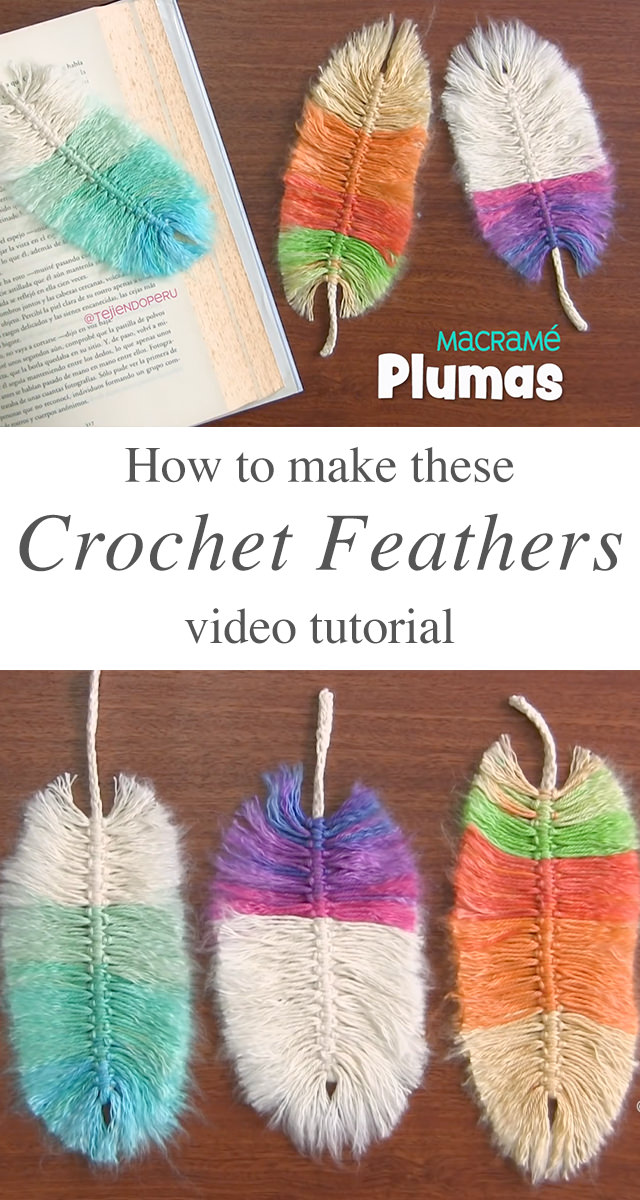 HOW DO YOU MAKE THESE STUNNING CROCHET FEATHER?
Macramé is a form of textile produced using knotting techniques that has originated from 13th-century Arab weavers. To make these crochet feathers, you will need materials such as: cotton thread or macramé yarn, sharp scissors, a hair comb or animal brush to brush out the cording in the end. If you want to give the feathers an indie or boho charm to your feather.
Crochet Feathers Related Posts:
Related Posts
With a little yarn, a variety of yarn colors, and your love for crocheting, you can make stunning crochet feathers.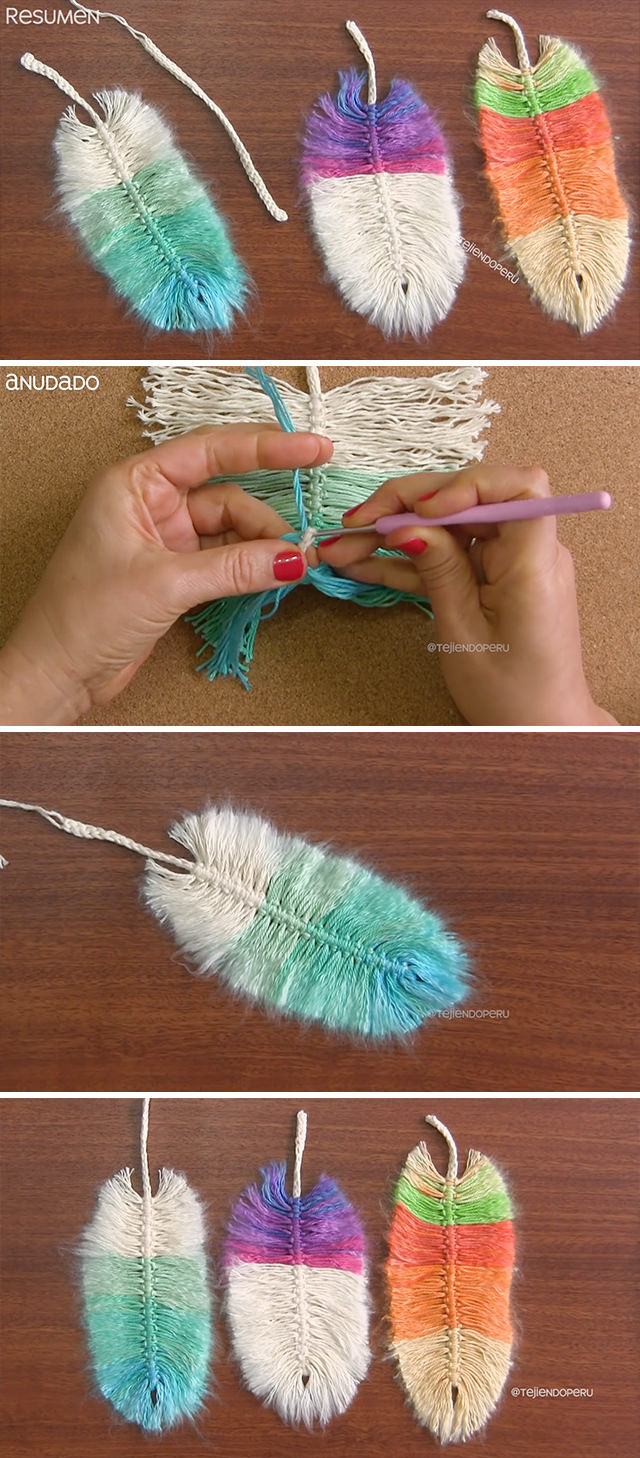 After tying the strands to the spine, you might want to give your crocheted feather a trip to give it a more feathery shape. You should then pick up your comb or brush and start brushing out the cording of the strands.
SO…
Make sure to do this carefully. Hold on to the spine as you are brushing to prevent any strands from being yanked off by the brush. Also note that it will take a few hard strokes to get the gorgeous smooth fringe we want to see in the final product. To finish off, you can spray some fabric stiffening spray and let it dry for a few hours.
There are so many cute ideas you can try with the crochet feathers! Use them to decorate your family albums, journals, or even your jeans or sweaters! You can use your feathers as home decor by tying them to string or to a wooden board or stick and hanging it up to give your home the ultimate boho chic.
You can even use these crochet feathers as accessories! These feathers make stunning purse and bookbag charms and you can have a stylish boho look wherever you go.
If you make really small macramé crochet feathers, you can transform it to earrings or a necklace. These gorgeous ombre, fringy feathers are perfect for anything you wish to use them for!
Thank you for crocheting with me!
Follow CrochetBeja on your favourite social media sites: Facebook, Pinterest, Youtube, Instagram and subscribe for the Newsletter so you don't miss a thing!
Crochet feathers easy free photos and video by: Tejiendo Perú