Use this lovely crochet lace pattern to make some of the most stunning table runners you have yet to crochet. This video tutorial will teach you how to make lace pattern in detail.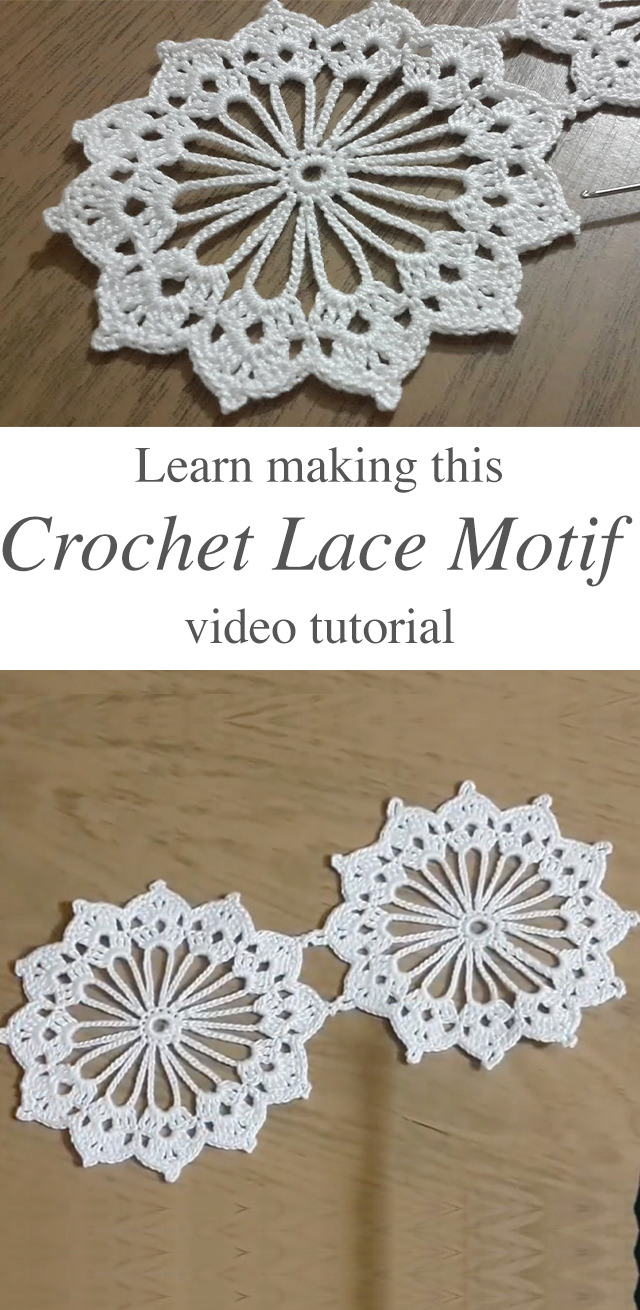 LOVELY PROJECTS TO MAKE WITH CROCHET LACE PATTERN
There are many things you can adorn with these lace motifs! You can make a perfect bed wrap to add elegance to your bedroom. This simple flower motif stitch is also wonderful for pining it to your garments like a sweatshirt that could use a crocheted accessory. Another creative idea to make a chic summer wrap is to add flower motifs to a crocheted shawl!
Crochet Lace Pattern Related Posts:
Related Posts
Feel free to keep reading for other decorative products you can make using this crochet lace pattern.
You can even make a lace pillow using this crochet lace motif pattern. Crochet one of these charming flower motifs and stitch it to a simple pillow to design a unique creative pillow. You will not find the beautifully homemade delicacy that is made using the lace pattern in stores. The design is made for an endearing purpose: to revel in the art of crocheting.
Colour is not a limit when crocheting these flower motifs! You can make this crochet lace pattern in any colour, and it would look beautiful nevertheless. I also recommend using fine yarn and yarn that has a glitter thread in the mix because it makes the flower motifs stand from the solid colors. In daylight, the glitter motif flowers shine and look absolutely stunning!
The crochet lace table runners serve a purpose other than looking very elegant in your household. These beautiful lace flower motifs protect the fragile wood, or granite material which your dressers, living room and dining room tables, or bedside stands are made of.
You can add flowers, statues, antiques, or your perfumes, lotions, hairsprays, and any other beauty products on top of your table runners and your stands and tables will remain scratch free and flawless.
Enjoy it and don't forget to share this tutorial with your friends.
Follow CrochetBeja on your favorite social media sites:  Facebook,  Pinterest, Youtube ,  Instagram and subscribe for the Newsletter so you don't miss a thing!
Lace pattern tutorial by: Hobilaryum.