Watch this free video tutorial to learn how to create a crochet shell stitch for a triangle shawl. This shawl has a unique look because of its triangular shape and its amazing color-changing texture that resembles a layered seashell.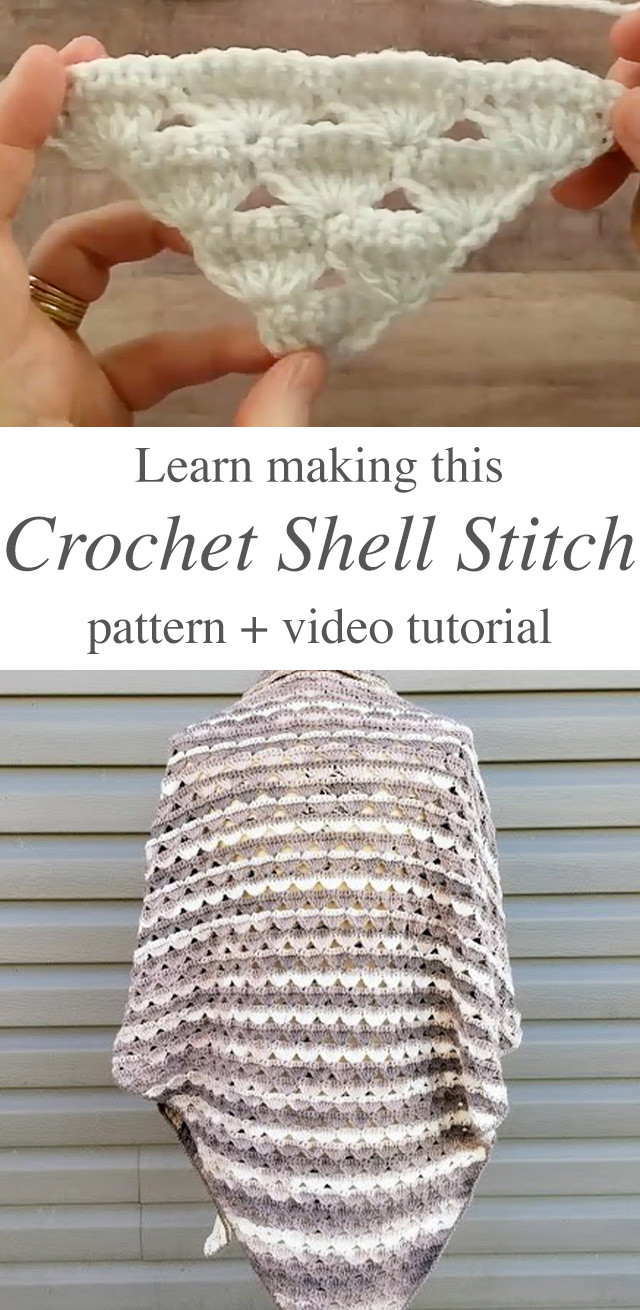 WHAT MATERIALS DO YOU NEED FOR THIS CROCHET SHELL STITCH?
The yarn type depends on the size you plan on working your shawl in and the weather/season you are making this gorgeous snowy sky shawl for. To make a super soft but light crochet shell stitch to throw on when it gets chilly, the best yarn to use is baby weight yarn. The weight size 3 is what we use in this video tutorial, but you may also use weight size 4 yarn for shawls that are a size large.
Shell Stitch Related Posts:
Related Posts
Keep reading for information on the materials used, how to choose your yarn, how to make size adjustments, and row details of making this lovely crochet shell stitch.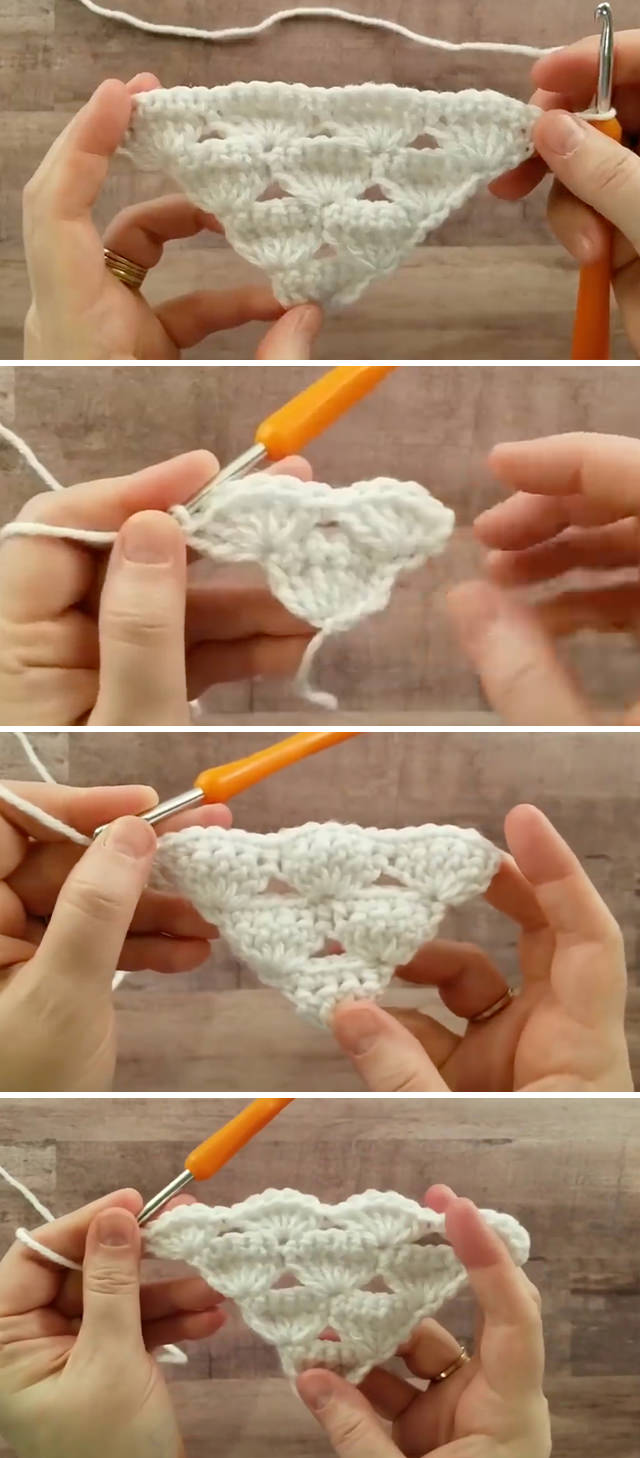 To make the shawl using the light weight size 3 yarn, we used about 4 ounces or 115 grams of yarn– length wise would be about 377 yards to 345 meters. You will also need a tapestry needle for weaving in the ends and a size 5mm hook. If you want to save yarn or use less yarn, you can choose to make the crochet shell stitch with a heavier weight yarn, which will make a larger size shawl in no time!
The size of the shawl is also fluid and can be adjusted to your liking by adding or taking away rows. This pattern is short and sweet because it requires only a two row repeat using single crochet and double crochet.
The pattern on the back of the crochet shell stitch will look different but if you repeat these two rows, you will most definitely end up with the beautiful triangle shawl as shown in the tutorial. The finished product should measure to a width of 72 inches and a height of 35 inches.
Now for the rows, the rule of thumb is that each row must be a multiple of 6 inches. To demonstrate, the 1st and 2nd row will have 6 stitches, rows 3 and 4 will have 12 stitches, rows 5 and 6 will each have 18 stitches. Rows 7 and 8 will each have 24 stitches and so on.
Thanks so much for visiting and be sure to come back every day for more free tutorials.
Follow CrochetBeja on your favorite social media sites:  Facebook,  Pinterest, Youtube ,  Instagram and subscribe for the Newsletter so you don't miss a thing!
Crochet shell stitch video by the amazing: Highland Hickory Designs. You can find the pattern of the entire shawl here: Snowy Sky Shawl