Learn how to make this beautiful crochet slipper socks! These elegant slipper socks are common footwear and are traditionally heavily embroidered in many colourful decorations.
HOW TO CROCHET THESE CROCHET SLIPPER SOCKS?
The materials you will need to make these crochet slipper socks is a needle number 10, a crochet hook number 11, and the wool yarn colors of your choice. You can start with 27 chains and continue with the rows to design the foot shape. These slipper socks have no left or right distinction and as they are worn, they take the shape of the foot. They also have a flat sole, so it is fairly simple to make these lovely slipper socks.
Socks Related Posts:
Related Posts
Watch this free video tutorial to learn how to make these stunning ladies crochet slipper socks.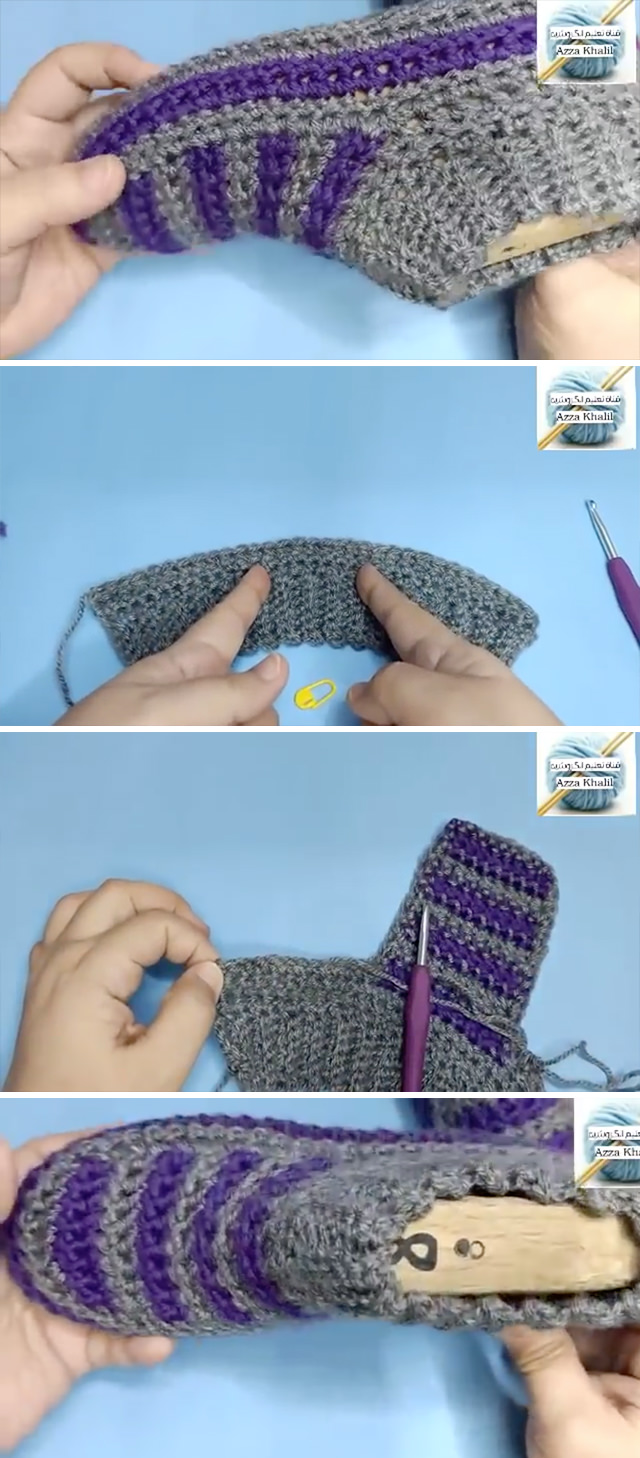 These crochet slipper socks are very cozy and keep your feet warm. They also feel like socks and are very comfortable footwear. Although this tutorial is for ladies slipper socks, any age groups can wear these amazing bootie socks.
These slipper socks can be made with a variety of yarn colours, patterns, textures, crochet designs, and embroidered colours like the traditional gold and silver. One design is to make these slipper socks in green yarn and add horizontal lines of orange or purple colors along the bridge of the foot where the sock is stitched together.
You can also make these crochet slipper socks in a beautiful golden or yellow color. Attach a crochet rose to accessorize it at the bridge of the sock. To learn how to make a crochet rose, check out our Gorgeous Large Crochet Rose article!
This will allow the unique texture and pattern of the socks to stand out. The pom poms can also be in that baby blue color! You can also add a zig-zag pattern of many different colors or attach buttons and jewelry pieces to make it more boho chic!
Follow CrochetBeja on your favorite social media sites:  Facebook,  Pinterest, Youtube ,  Instagram and subscribe for the Newsletter so you don't miss a thing!
Tutorial and photos of these socks by: قناة تعليم الكروشيه.