Learn how to make a beautiful crochet coin purse by following this tutorial. If you are a wallet girl and love to keep your coins and cards in a cutesy coin purse, then this project is surely for you.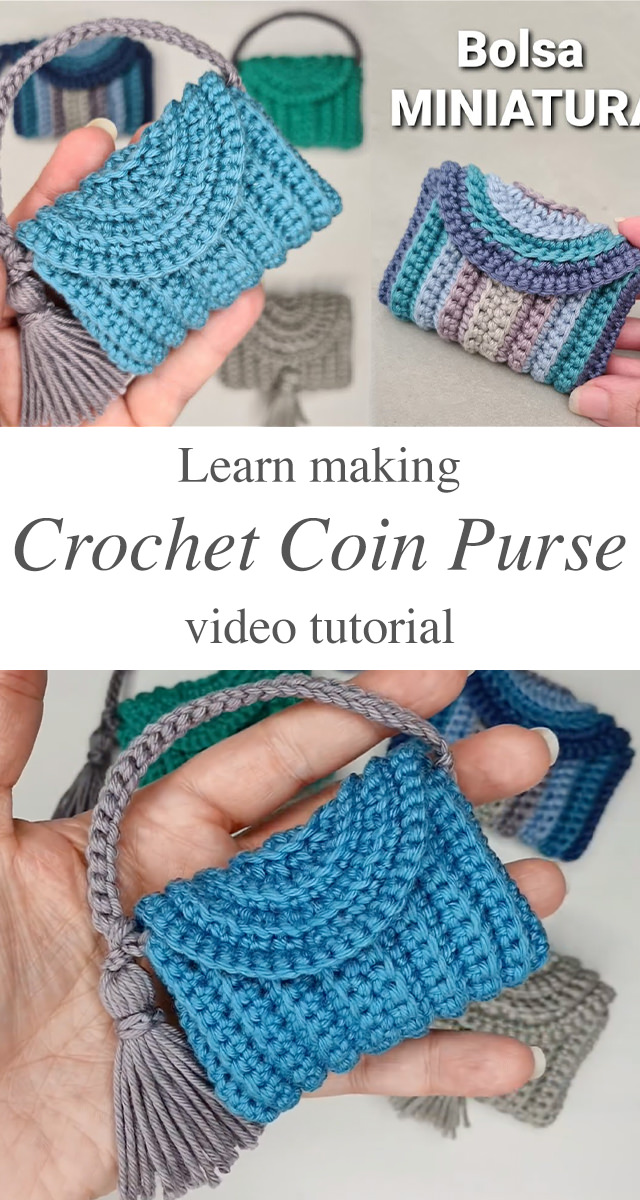 USEFUL CROCHET COIN PURSE
Crochet coin purse are quite safe and help you store keys, important cards, coins safely. Otherwise, these things won't be safe inside handbags. Often, keys or coins are settled down in the bag corner, leaving us in stress and tension.
Purses Related Posts:
Related Posts
The most effective solution to this problem is using crochet coin purse and what else could be better than making a coins purse with your own hand.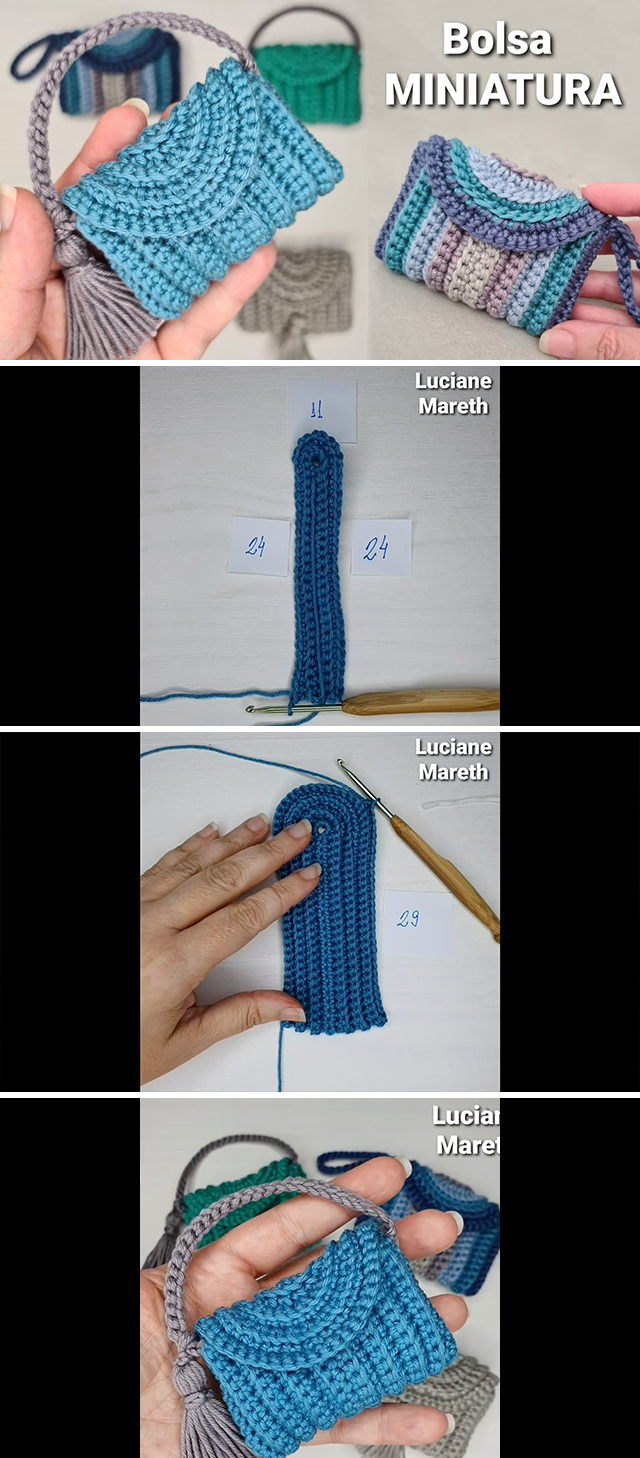 Materials needed
To make this adorable, portable coin purse you will need a crochet hook of 3.5mm and 3 mm and yarn in your desired colors. This crochet coin purse is strong, durable and washable. You can make these coin purses to gift your loved ones or for yourself.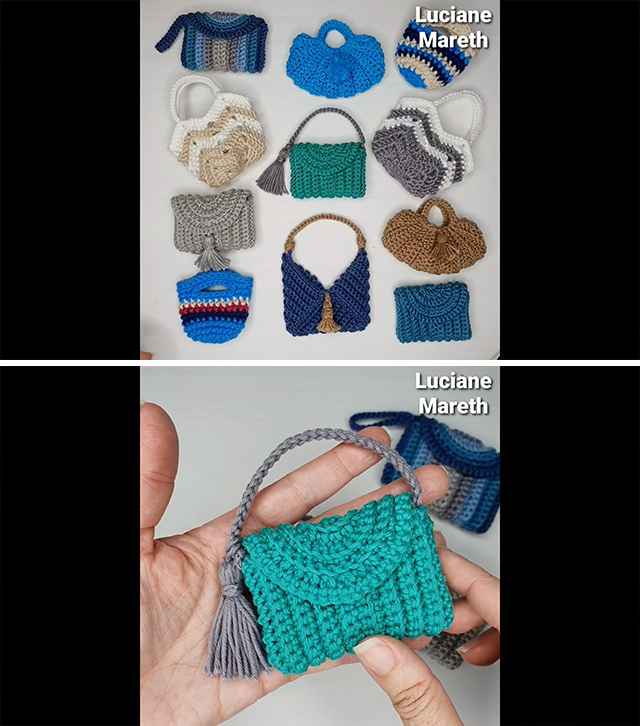 How to make Crochet Coin Purse?
Make a magic knot and a foundation chain of 25 stitches. Make it with a 3.5mm crochet hook.
Switch the hook and use 3 mm crochet hook for the next step.
Now turn the foundation chain and make 24 single crochet on the backside of the chain. In the slip knot, you will make 6 single crochet together. Now you will get a lid now.
From this round, you will make another row of single crochet on the other side. You will get 24 single crochet in this row as well.
Make sure to make 24 single crochet on both sides of the chain. And 6 single crochet in the slip knot to make lid.
Make 24 single crochet by turning the strap. This row will lead you towards the lid that you have made already. Now on the back strap, make a chain then a single crochet, do this for 6 times in total.
Once, you are done with crocheting around the lid, make 24 single crochet again along the row.
In the end you will get 10 laps altogether.
Now count 24 stitches on the outer side of the patch and place a stitch marker. Now fold the patch.
With the help of crochet hook pull the thread and sew this part with the help of slip stitches.
Your purse is ready.
Follow CrochetBeja on your favorite social media sites:  Facebook,  Pinterest, Youtube ,  Instagram and subscribe for the Newsletter so you don't miss a thing!
Tutorial and photos of this crochet coin purse by: Luciane Mareth.