Hello everyone. We at CrochetBeja are absolutely on fire with the new models that are just perfect for your tastes. They are just amazing and very easy to make.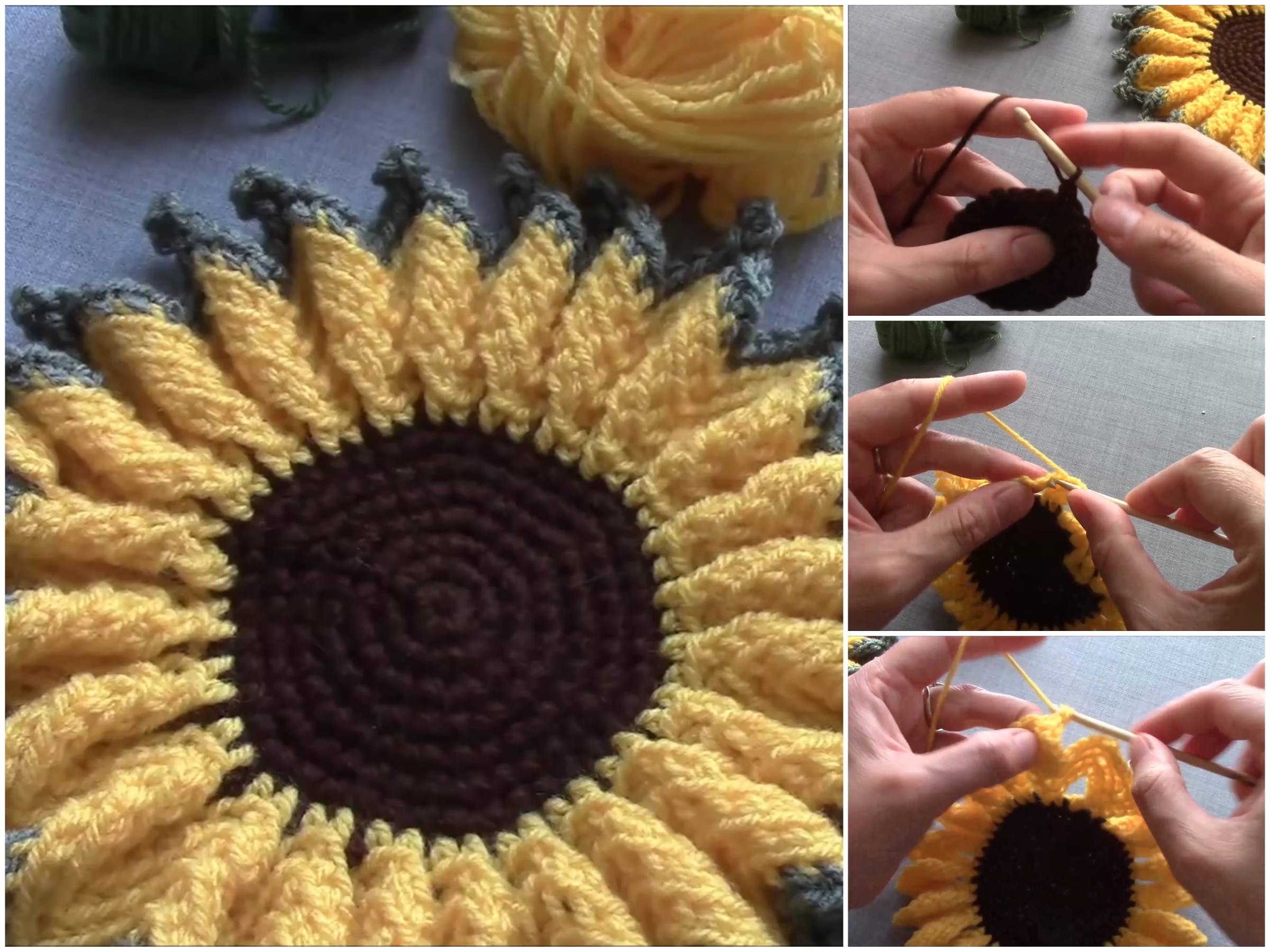 Today i just want to share with you a sunflower pot holder. This will be very enjoyable decor to make and it will add something fresh to your home.
Related Posts
This video is made by oana crochet and explain you in minimal detail how to make this pot holder.
Materials:
– 8mm Hook Crochet Hook 

– Nazli Gelin NG Garden Yarn
 in 3 different colors: brown,  yellow and white.
Abbreviations:

CN – Chain
Sl-st – Slip Stitch
SC – Single Crochet
DC – Double Crochet
Pattern:
1. Create the circle, as shown in the video, with the brown yarn.
2. Stitch 8 rows with Sl-st.
3. Start with the yellow color. Stitch Sl-st 1, CN 8 and make the arch like in the video.
4. In the arch you created stitch Sl-st 11 .
5. Repeat this process two more times.
6. With the green yarn, stitch one row with Sl-st.
Now you have made an amazing sunflower coaster.
Hope you like it. Please comment here if you have any question!
Source : oana crochet