Make a pair of these cute and trendy crochet baby shoes to welcome a new little one into the world. You just need to follow the next steps to finish these shoes.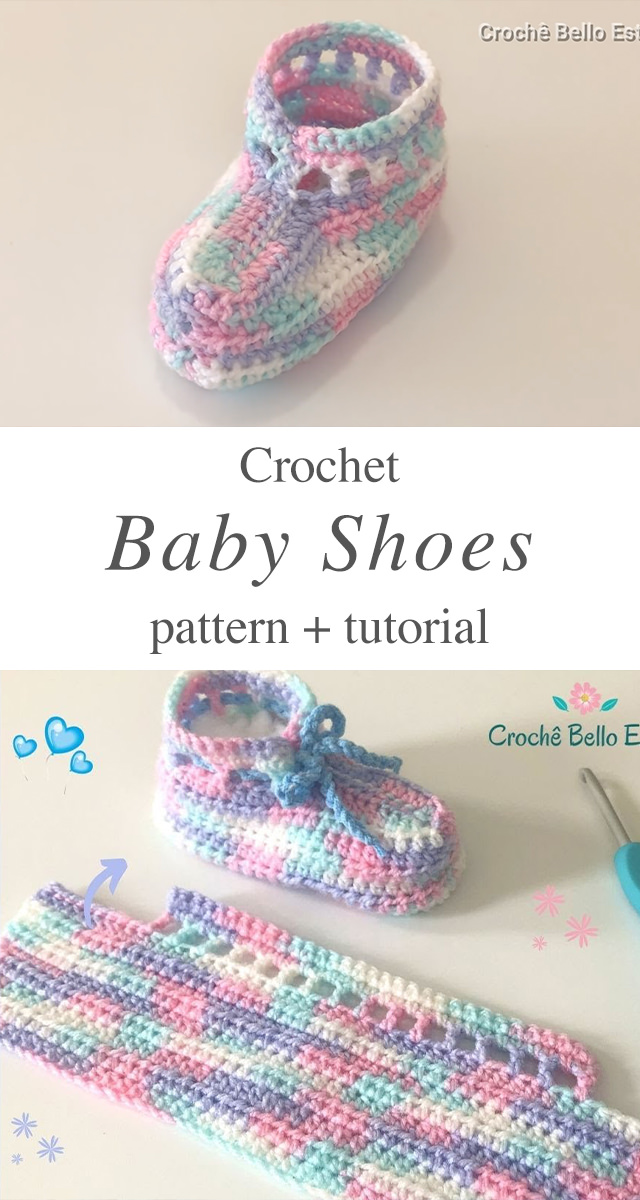 CROCHET BABY SHOES
These crochet baby shoes were made by crocheting a rectangle piece then fold in half and sew the sides and the bottom together.
Shoes Related Posts:
Keep reading for the easy pattern and video tutorial of these crochet baby shoes.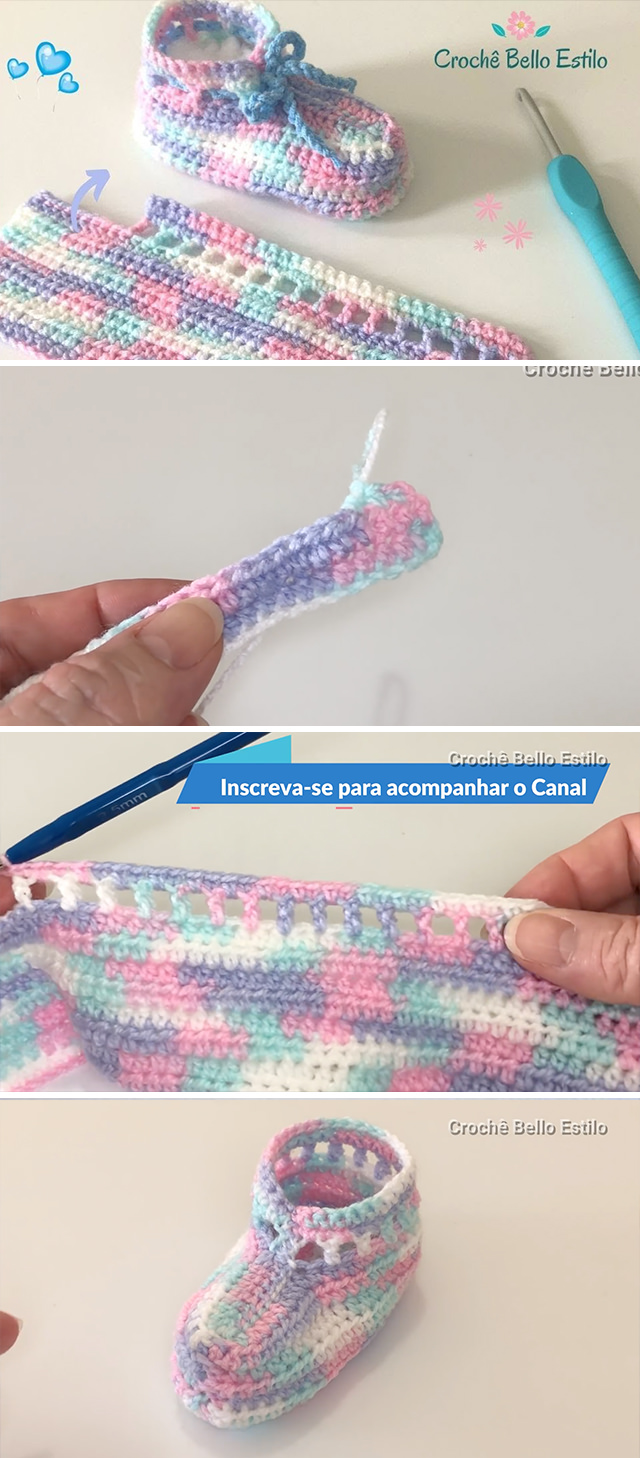 Materials
To create this pattern, you will need a crochet hook of 2.5 mm, and Dk weight yarn.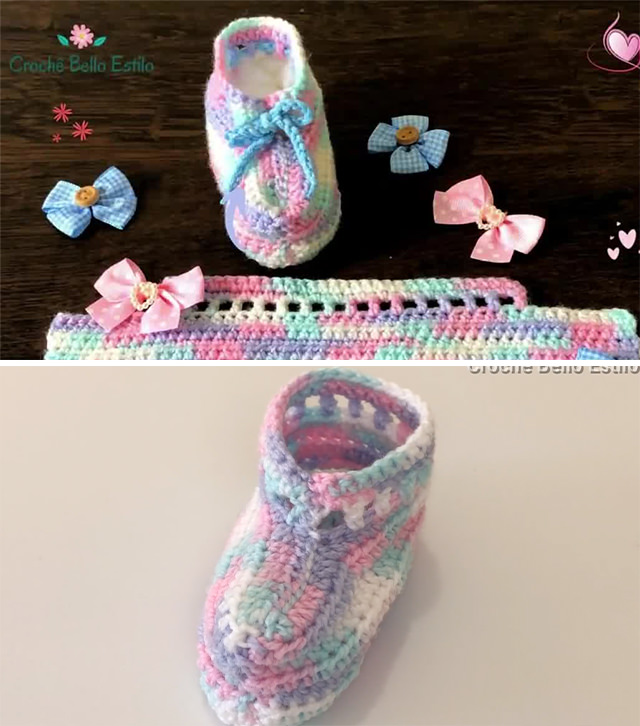 Abbreviations:
Chain(s) = Ch
Single crochet = sc
Double crochet = Dc
Slip stitch = sl st
Stitch = st
Half double crochet = Hdc
Pattern of the Crochet Baby Shoes
– Slip knot, start with double of the foot measurement, so here we will have 10cm foot length, so we will start with ch50 (20 cm).
– Hdc in the second ch from hook, hdc in the next chain, hdc across the chains, ch2, turn.
– Hdc across the row, ch2, turn.
– Repeat previous row until reach 5.5 cm height, ch1, turn.
– Divide the piece for 3 parts, put stitch marker after 10 st, skip 30st, and put another stitch marker.
– Sl st across until reach the first marker place, ch4, skip next st, dc in the next st, *ch1, skip next st, dc in the next st*, repeat * across until reach the second marker place, ch1, turn.
– Sc in the first ch-1 space, sc in the next dc, *sc in the next ch-1 space, sc in the next dc*, repeat * across the row, ch1, turn.
– Sc across the row, fasten off, leaving a long tail for sewing.
– Fold the piece in half, sew across the side of the previous 3 rows, and across the unworked stitch and across the bottom of the shoe, fasten off, weave in all ends.
– Repeat for the second crochet baby shoes.
Follow CrochetBeja on your favorite social media sites:  Facebook,  Pinterest, Youtube ,  Instagram and subscribe for the Newsletter so you don't miss a thing!
Tutorial and photos of this crochet baby shoes by: Croche Bello Estilo Profa Mari.