Ever need a button but cannot find any that match your sweater, jeans, or bags? This free video tutorial will teach you the fastest and easiest way to crochet on buttons.
HOW DO YOU CROCHET ON BUTTONS?
To crochet on buttons, you need a small amount of yarn. The best yarn to use for functional buttons is 100% cotton yarn because cotton helps the button keep its shape and is strong enough to hold your garments together.
Related Posts:
Related Posts
For firm buttons, you should choose a hook that is about half or whole size smaller than suggested for the yarn. A 2.5mm hook works well for lighter cotton while a 4mm hook works better for heavier weight cotton.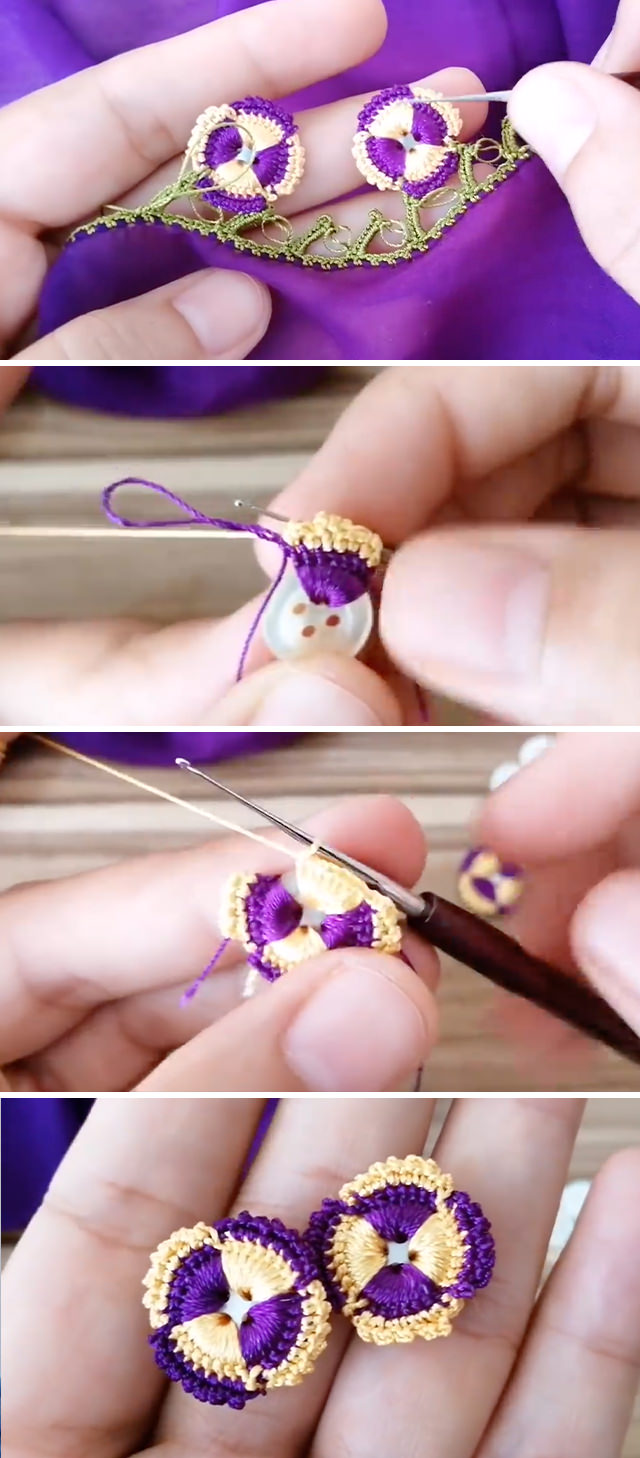 These beautiful crochet buttons are not only the perfect finishing for bags and covers, but you can stitch them in your own twist.
The stitching styles you need to know to make your crochet button are the chain stitch, the slip stitch, the double crochet stitch, and possibly the single crochet stitch if you plan to embellish and further adorn your button.
The final size of your buttons will depend on the type of yarn you use but also the size of crochet hook. If you do not achieve your desired size for a specific garment, keep experimenting with a different yarn type or crochet hook size or both!
These buttons could be gorgeous on any garment and in any color. Lighter colored buttons fit accordingly to a handmade sweater or cardigan. These buttons also work lovely with cushion and pillow covers. Add these buttons to a scarf, blanket or a bag and you the finishing result will look stunning.
You can also embellish your buttons by adding a little embroidery to them to make stars or crossed lines on the button. You can even add an addition round of single crochet around the button disc in a different color to make the button bolder and pop out more.
Whatever colors and embroidery you choose, crocheting these buttons will be one of the simplest projects you have taken and definitely one of the most fun as well.
Enjoy and comment below if you have any question! Follow CrochetBeja on your favorite social media sites: Facebook, Pinterest, Youtube , Instagram and subscribe for the Newsletter so you don't miss a thing!
Crochet on buttons by: Şeydanın El İşleri.