This lovely crochet rose with leaves is creative and decorative for many crochet projects. Crocheting a rose is fun, easy, and makes the perfect embellishment for accessories and more!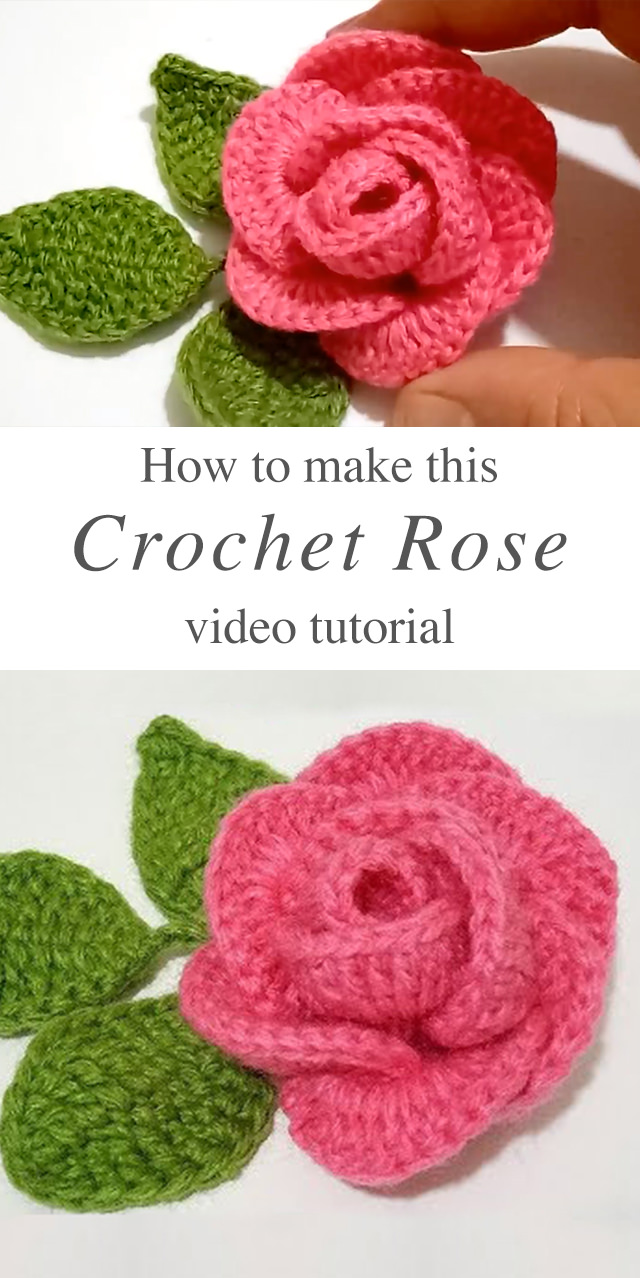 WHAT CAN YOU DECORATE WITH THIS CROCHET ROSE?
There are many things you can adorn with this crochet rose! You can make a perfect embellishment such as a cute hair accessory by stitching a rose on an elastic hairband or a bobby pin. Add a few roses to crochet hat and scarf or a crochet headband! This simple red roses stitch is also wonderful for making a crochet roses brooch pattern to pin to your garments or blazers.
Rose Flower Related Posts:
This rose makes a fashion statement but helps maintain a professional attire for any work related occasion.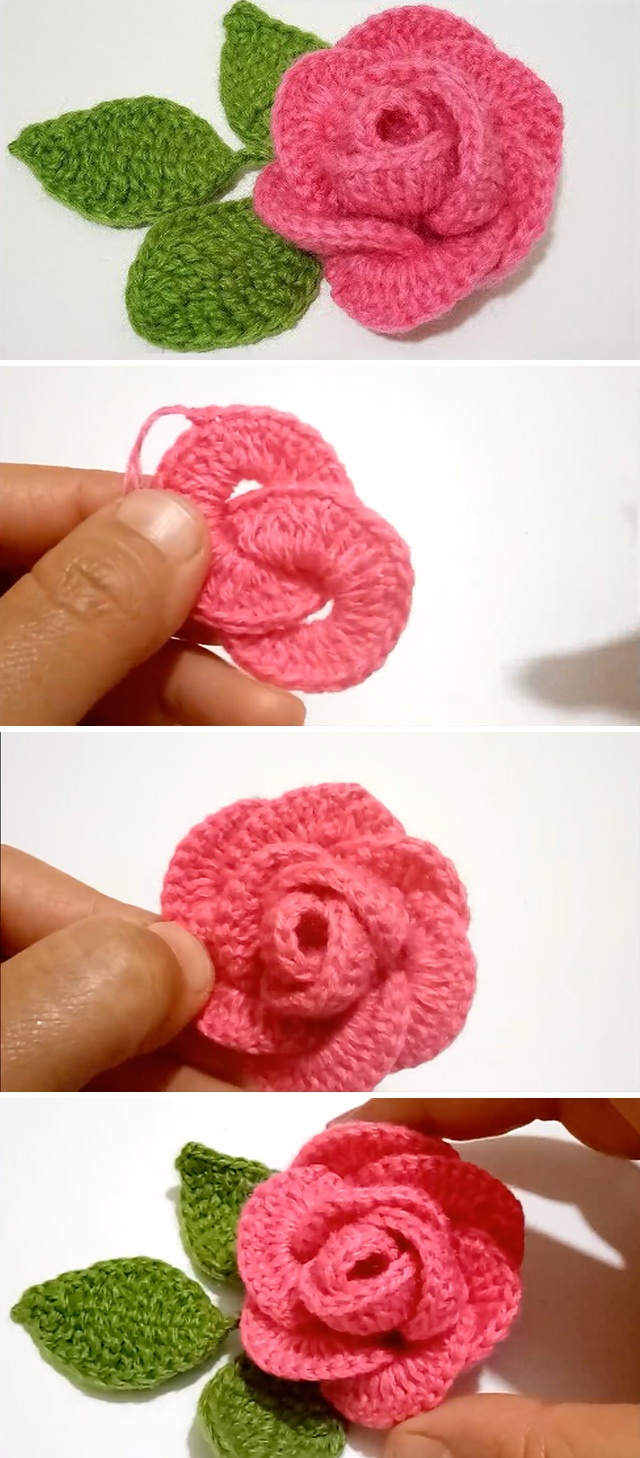 Used of this Crochet Rose
This red crochet rose can make the perfect gift for holidays like Valentine's Day or Mother's day! They are so elegant and enchanting and can make anyone feel very special! Rose adornments also make the cutest garments and bonnets for a niece or newborn child. Homemade crochet gifts for children are so special!
These roses are also perfect for adorning your house! You can do this by crocheting a few roses of different sizes and place them around your coffee table!
What Color?
Color is not a limit when crocheting these roses! You can crochet rose in any color, and it would look beautiful nevertheless. I also recommend using yarn that has a glitter thread in the mix because it makes the roses stand from the solid colors. In daylight, the glitter roses shine and look absolutely stunning!
Picking the right yarn for your rose is very important to how the final product looks. Different yarn can create a variety of roses. One unique rose you can make is with variegated yarn because it gives the crochet rose an enchanting look of various colors!
Please, comment below for your questions!
Follow CrochetBeja on your favorite social media sites:  Facebook,  Pinterest, Youtube ,  Instagram and subscribe for the Newsletter so you don't miss a thing!
Crochet rose by: afkar malika.