This quick free video tutorial covers how to crochet the stunning Apache Tears stitch. Not only is the gorgeous texture exciting to crochet, but the pattern is not that complicated. It works well for so many projects such as a homemade gift for your loved ones.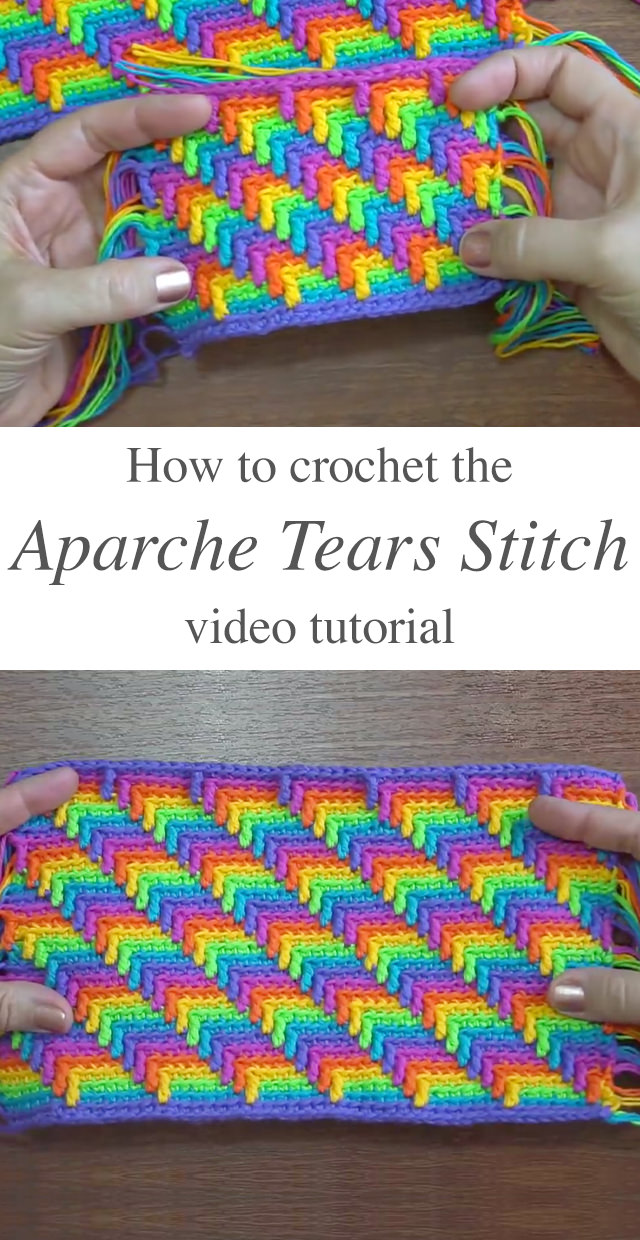 WHAT CAN YOU MAKE WITH THE CROCHET APACHE TEARS STITCH?
You can use this breathtaking bead crochet stitch to make a hat, headband, scarf, a bag or satchel, booties, etc. However, a particularly beautiful crochet project to take on would be crocheting an apache tears stitch blanket. Everyone is going to like cuddling up to a bead stitch crochet blanket or scarf but will especially love them because of their unique homemade spin.
Related Posts:
Related Posts
While the apache tears stitch pattern may seem a little challenging to make, the lovely final product will make all of that effort and patience worthwhile.
The following are the 'basic' rules when making the crochet apache tears stitch:
Each row is worked from the right side.
Each row is worked from right to left.
Ensure to leave a 6 inch tail of yarn when beginning and ending a row.
To begin each row, form a slip knot on your hook and commence row.
Work all dc in the back loop of stitches.
Work all dtr in the front loop of stitch 3 rows below, whilst missing the dc behind on current row.
There are some basic rules when working the apache tears stitch pattern. For one, each row is worked from the right side and moves to the left. You must ensure to leave a tail of yarn when beginning and ending the row that is about 6 inches long. Forming a slip knot on your hook before you begin the row is helpful. This may seem complicated at first, but you will definitely get the hang of it.
If you are still having trouble with the apache tears stitch, you must know that it is worked the same way as the extended single crochet but with one extra extension. The bumpy texture is created by this extra extension that gives the apache tears stitch its especial design.
Another way you could make a crochet apache tears stitch project is using extended single crochet and the slanting clusters to make that bumpy structure. Whatever method you choose and whichever of these projects you pursue, I promise you will love creating this fun apache tears stitch.
The pattern may also be customized to your own preferences, producing a dense fabric! Thanks so much for visiting and be sure to come back every day for more free tutorials!
Follow CrochetBeja on your favorite social media sites: Facebook, Pinterest, Youtube, Instagram and subscribe for the Newsletter so you don't miss a thing!
Crochet apache tears stitch by: Esperanza y Ana Celia Rosas.