Learn how to make an extremely useful yet trendy double makeup crochet handbag with this free video tutorial! This double pocket aspect and durable cotton yarn of this makeup bag will prove very reliable.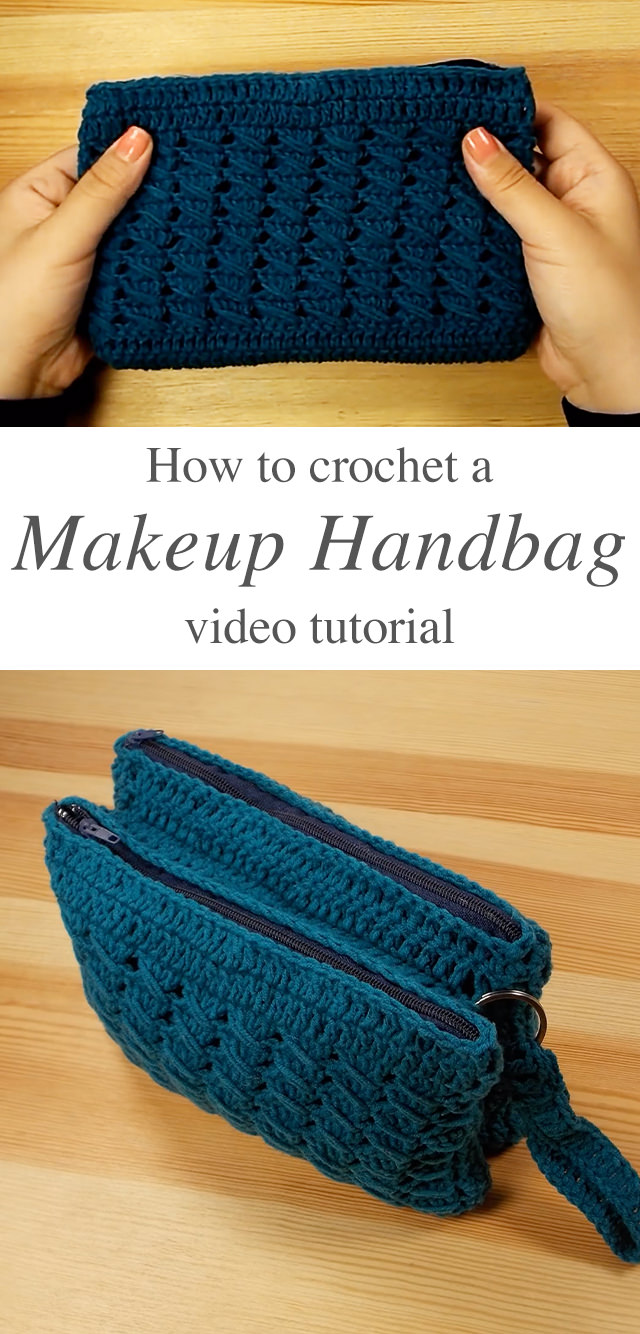 WHAT EXACTLY IS THE MAKEUP CROCHET HANDBAG?
This amazing bag can also be used as a wallet! What makes this crochet handbag so unique is that it consists of two bags or wallets that are put together to make a chic double bag. There are additional components to the bag like two zippers for each side of the bag. On the inside, there is an interior lining that you also must sow when you are sowing the zipper.
Makeup Bag Related Posts:
Related Posts
There is also a carrying strap so that you may put on your wrist and not worry about losing your bag and look undoubtedly stylish.
Not only does this crochet handbag serve a great purpose, but it is affordable to make as well because it will consume less less than 50 grams of yarn. The best yarn to use for stitching this bag is the Alize Cotton Gold yarn which is natural and pure cotton and affordable! You should also use a size 3 hook.
Remember that this double makeup bag is not only cute but also serves an important purpose. It is a useful tool to bring with you when you are going out with friends. Or, planning adventures in the night and do not want to carry a bad or hold a purse the whole time.
This double makeup crochet handbag is so practical. You just hold it from your wrist and continue your journey with continuous support.
Come back every day for more free tutorials and comment below if you have any questions!
Follow CrochetBeja on your favorite social media sites: Facebook, Pinterest, Youtube, Instagram and subscribe for the Newsletter so you don't miss a thing!
Makeup crochet handbag by: Crocheto Crochet.