Be a part of today's trends in the world of crochet by trying out the popular crochet Jacob's ladder stitch! This trendy loopy braid is an nice technique for crocheters who want to pursue a fancy that is easy stitch to crochet.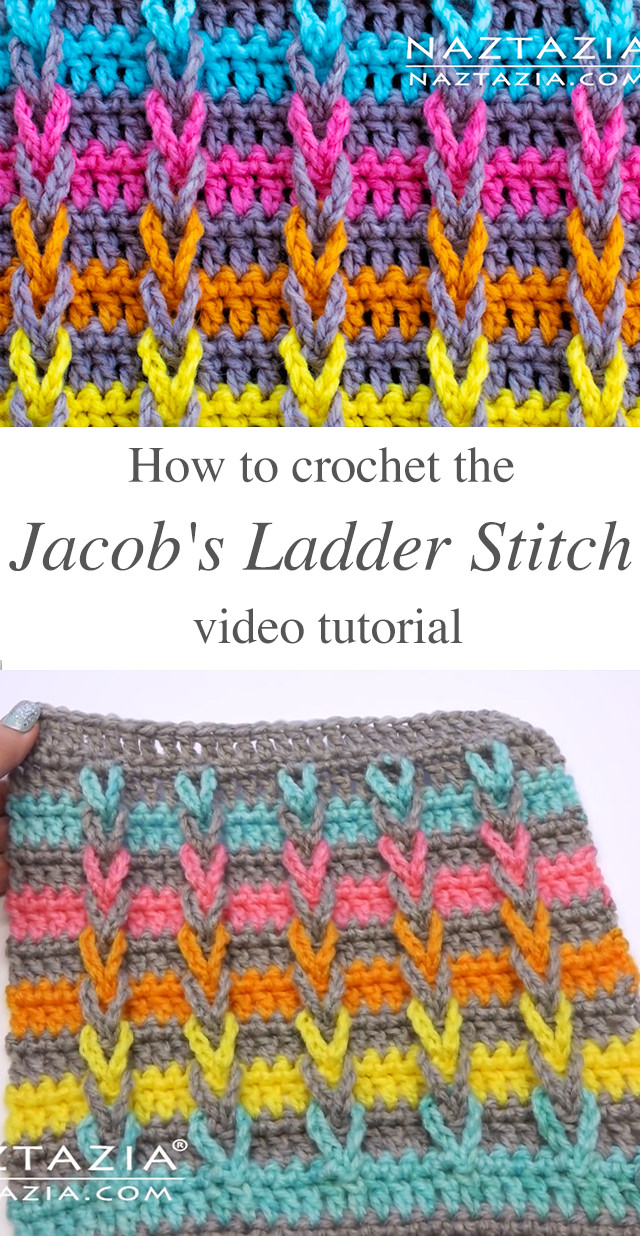 HOW TO CROCHET THE LOOPY JACOB'S LADDER STITCH?
Typically this technique is crafted on double crochet fabric but other stitches may work as well. You start by crocheting rows of the double crochet. Within these rows, you will be creating a long chain. You can make more than one column of Jacob's ladders which is each separated by the double crochet stitches.
Crochet Stitch Related Posts:
Related Posts
The most amazing projects that you can create with this cords stitch are the baby dresses!
First make a knot at the very bottom chain by twisting it. Move to the next chain the row above and pull it down underneath your knot. Make sure you also pull it back up through the knot so it does not twist in the process. Continue doing this by moving up each row to add the chain to your ladder.
You can make a variety of crochet projects using this lovely stitch – you can make blankets, such as a round Jacob's ladder stitch baby blanket, which is also called the "Ferris Wheel Baby Blanket". You can even crochet together a warm and charming Jacob's ladder popcorn scarf.
Some fun project such as a Jacob's ladder hat or cap or a crochet Jacob's ladder wrap make a thoughtful and creative gift for a special someone. You an even make a blanket in the shape of a flower or a star! There are endless crochet Jacob's ladder stitch ideas for your satisfaction! Pick out some of your favorite colored yarns and get to stitching this puffy delight!
Comment below if you have any question!
Enjoy and follow CrochetBeja on your favorite social media sites: Facebook, Pinterest, Youtube, Instagram and subscribe for the Newsletter so you don't miss a thing!
Crochet Jacob's ladders stitch by: naztazia.