Learn how to make this beautiful crochet baby sweater for beginners! These crochet baby sweaters make the cutest gift for the precious newborn girls in your lives and toddlers. Make the perfect bolero jacket by following along with this free video tutorial!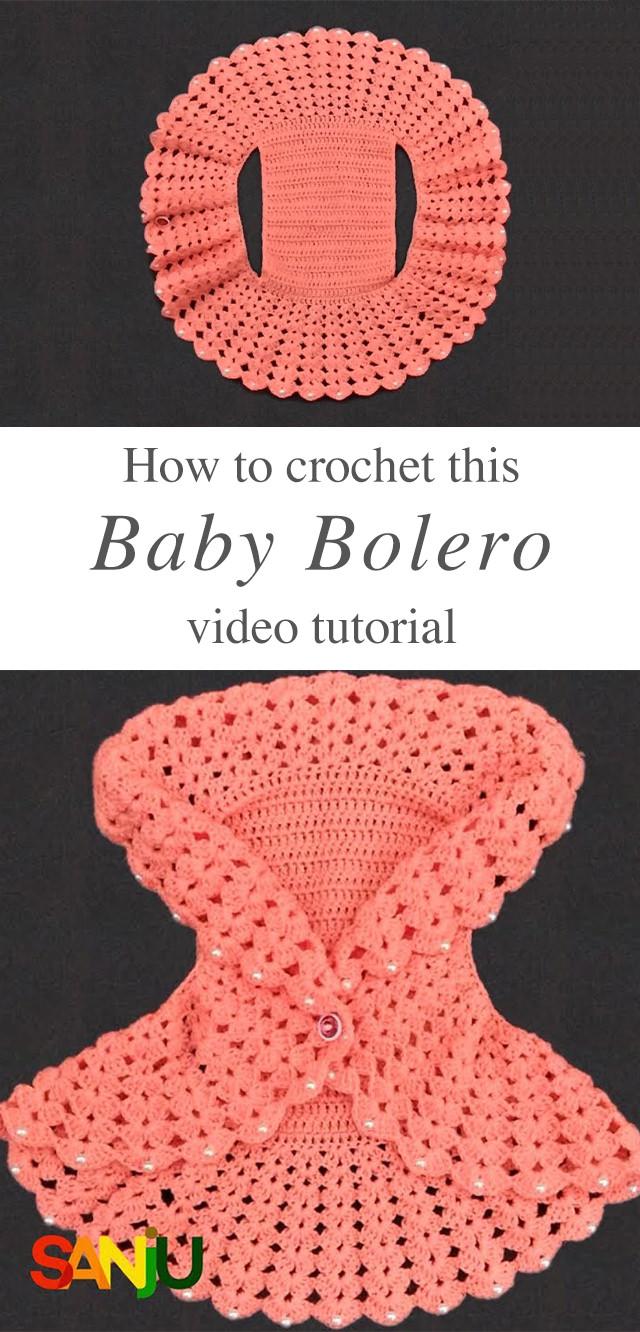 TIPS FOR THE CROCHET BABY SWEATER FOR BEGINNERS
You can make a crochet baby sweater in many different colours to match any outfit. Even though this crochet jacket is meant to fit babies from 3 months old to a year old, certain patterns like the butterfly bolero can definitely adjust for bigger sweater sizes. You can adjust it by adding rows.
Baby Sweater Related Posts:
Related Posts
This is a beautiful advantage to the bolero jacket if you want your child to grow with this sentimental gift you have crocheted for them.
Since the butterfly boleros are meant for children, light colours are highly recommended. You should also be using thin cotton yarn for the sake of the quality and presentation of the sweater. To make this charming baby jacket more glamorous and unique, you can adorn it with a few accessories such as a crochet flower to the upper left area instead of a button, make the jacket tie with string. Any design will still make a cozy bolero jacket for any child!
This baby sweater design would make the perfect addition to a dressy outfit for a special occasion. A white, light pink or baby blue crochet butterfly bolero would be the perfect flower girl accessory. Indeed, any other design for the crochet bolero jacket would work just as well for any outfit.
Once you make one crochet bolero jacket for your baby grandchild, niece, or daughter, you'll want to make more! Even when you have to make adjustments for when your child grows, the crochet bolero jacket is fun and easy to work!
Thanks so much for visiting and comment below if you have any question!
Follow CrochetBeja on your favorite social media sites: Facebook, Pinterest, Youtube, Instagram and subscribe for the Newsletter so you don't miss a thing!
Crochet baby sweater for beginners by: Knitting Crochet by Sanju.