Hi everyone. Today I will teach you how to crochet a beautiful woven bedspread.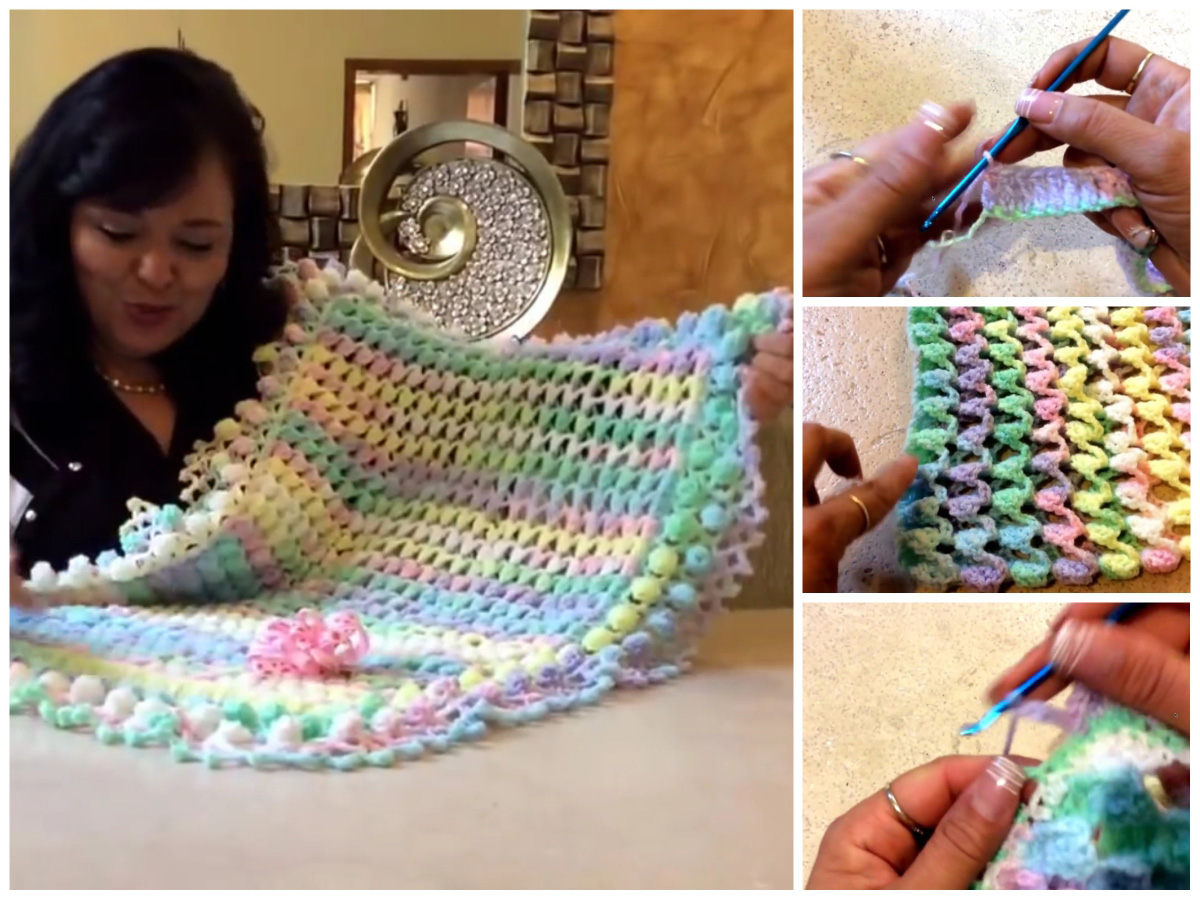 You'll learn a wonderful crochet technique that its very interesting and you can use it in many other crocheted works like bags or blankets.
Related Posts
The video is made by Laura Cepeda and will show you clearly and beautifully how to make this artwork.
This attractive work differs from others by its originality and elegance. To make this, we need this materials:
– 6mm Hook Crochet Hook 

– 4 rolls of Lion Brand Yarn
Abbreviations:

CN – Chain
Sl-st – Slip Stich
SC – Single Crochet
DC – Double Crochet
Pattern:
1. Make CN 1 with 60 stitches or as many as you like.
2. Do one row with SC, so we created the chains needed to continue the work
3. Do CN 3 and turn back.
4. Grap the 4th CH with the hook and do SC 4 and CN 3.
5. Continue like this till the end of the row. You can be helped by the video in this process.
6. In the end crochet the border of the bedspread with a row of Sl-st.
Thanks for watching! Follow CrochetBeja on your favorite social media sites:  Facebook,  Pinterest, G+ and subscribe for the Newsletter so you don't miss a thing!
Source : Laura Cepeda