This video tutorial in English subtitles covers how to create a beautiful puff stitch crochet hat. You can make a unisex fashionable crochet beanie  for children!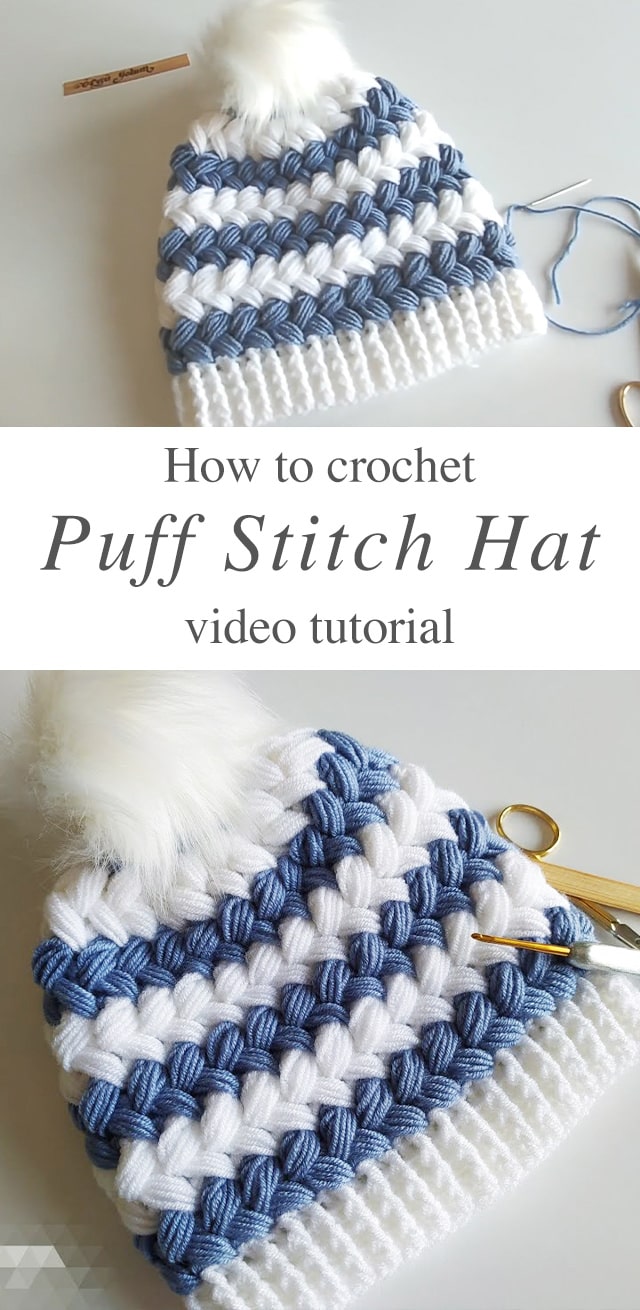 VARIATIONS OF PUFF STITCH CROCHET HAT?
There is a variety of crochet hats that you can create! You can make a crochet slouchy hat look for your beanie or a thick crocheted beanie with one color on the inside and another on the outside so that it's reversible. This puff stitch crochet hat is not only versatile because you may use a double sided fashionable beanie, but you also get an extra thickness to keep warm.
Hats Related Posts:
Related Posts
Crocheting hats are so much fun to make and easy for beginners to stitch!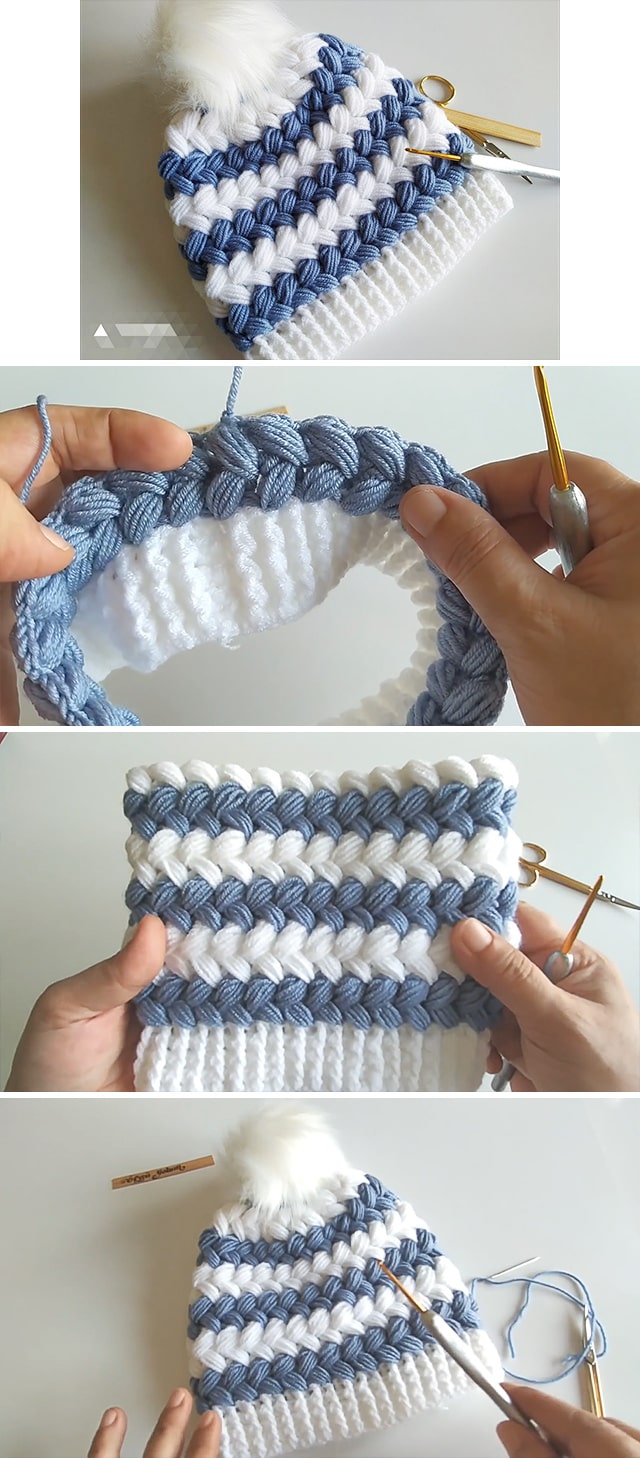 Stylish Puff Stitch Crochet Hat
Crochet puff hats can look elegant with a matching outfit. A cute beanie also makes the ultimate cozy accessory for the chilly sweater weather in the autumn season. You'll be so excited to stitch this beanie hat that you will be anticipating sweater weather and plan outfits to compliment this stylish puff stitch crochet hat! What's more aesthetic than crocheting an auburn beanie by the window as the wind is blowing away red and orange leaves?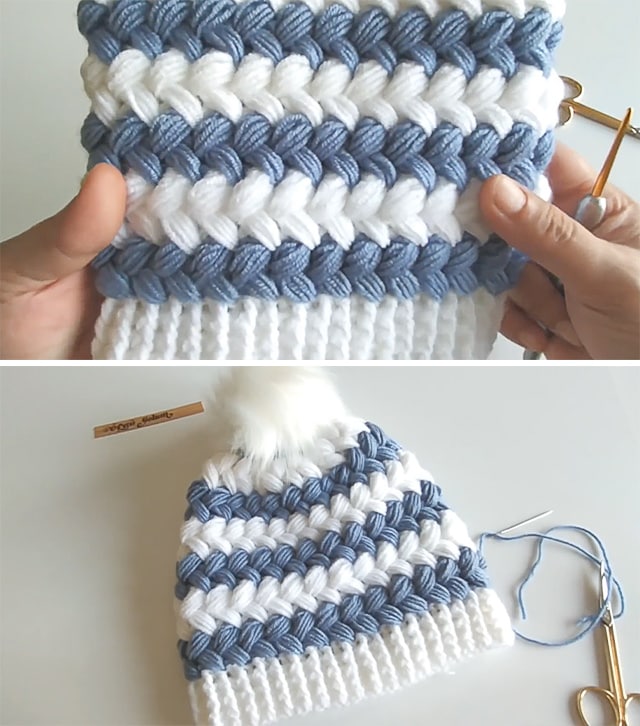 Gift
But most of all, it is a pleasure that you can get out of stitching this beanie hat when you have someone special in mind while stitching it. Crochet beanie hats make the best all-purpose gift! From babies to the elderly and everyone in between those age groups could use a fashionable yet toasty beanie.
Not only crochet hats are easy to make, but there are so many color options, details, and crochet stitch designs that you can use to make your specialised crochet beanie.
Follow CrochetBeja on your favorite social media sites:  Facebook,  Pinterest, Youtube ,  Instagram and subscribe for the Newsletter so you don't miss a thing!
Tutorial and photos of this hat by: my knitting way.