Watch this tutorial to learn a lovely puffy crochet stitch! This crochet puff stitch has the most interesting texture of any crochet pattern I have encountered!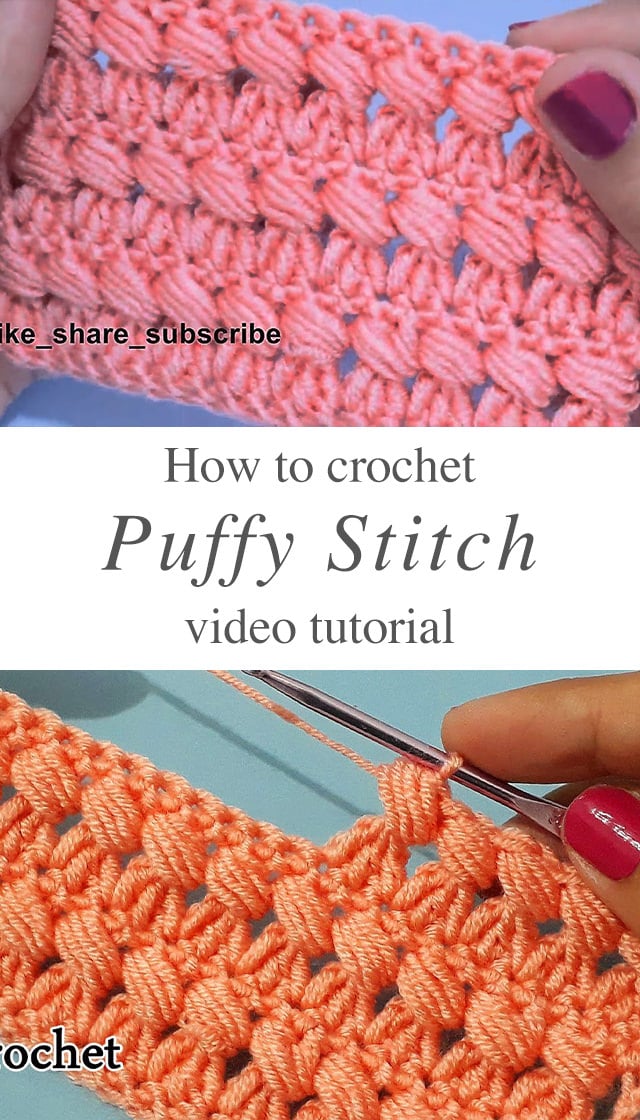 TIPS FOR MAKING THE PUFFY CROCHET STITCH
To make this gorgeous puffy crochet stitch, you must need a fine quality yarn and a 3mm-4mm crochet hook. You can also mess around with your crochet pattern to make a heart shaped or oval square, instead of the square shape seen in the video.
Stitch Related Posts:
Related Posts
It has a cool 3D look in which the pattern is interchanging. You can try this puff stitch on many of your crochet project adventures.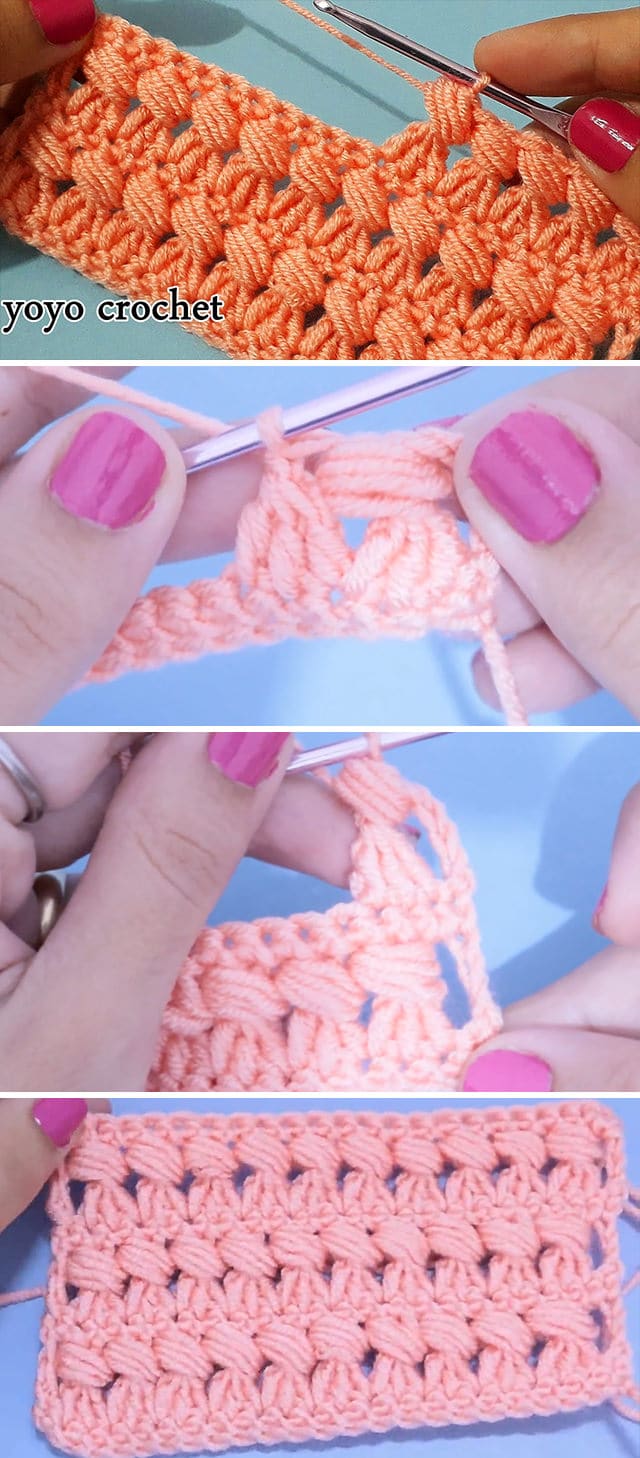 The puff stitch is stylish and perfect for any age group! Therefore, you can accomplish so many creative possibilities when making your crochet puff braided pattern projects!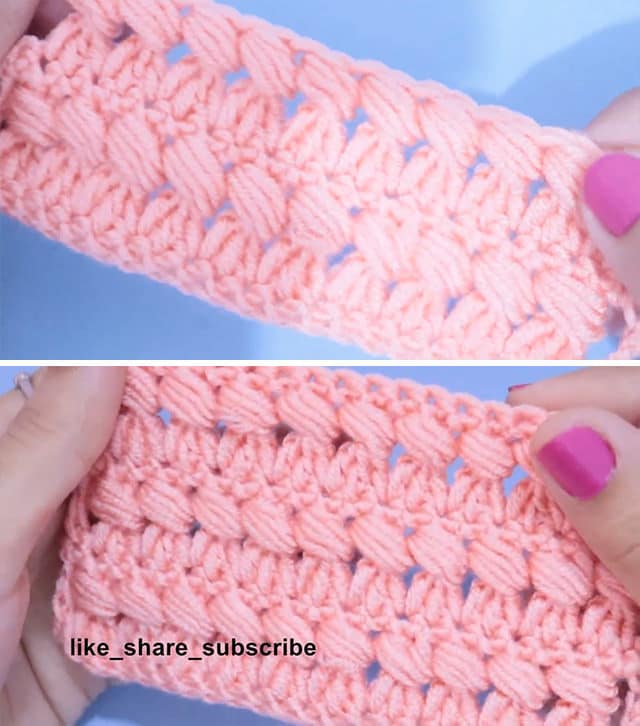 Projects to use this Puffy Crochet Stitch
There are countless unique crochet projects you can create using the puff pattern! Aside from making a warm baby blanket, you can use the puff pattern to make a warm scarf, hat, sweater, or the coolest 3D pillowcase for the winter time!
Other
This pattern is intricate, but, if you follow the exact steps from the video, you will not only have a lot of fun making it, but you also learn a lot about crocheting. Have fun making this cool puffy crochet stitch with interchanging patterns, and you will definitely appreciate the art of crochet.
Thank you for crocheting with me. If you liked this article, don't forget to share it with your friends!
Follow CrochetBeja on your favorite social media sites:  Facebook,  Pinterest, Youtube ,  Instagram and subscribe for the Newsletter so you don't miss a thing!
Tutorial and photos of this stitch by: yoyo crochet.