Lace crochet patterns are one of the oldest and most elegant form of crochet and you can use them in any kind of projects, not only for collars and doilies.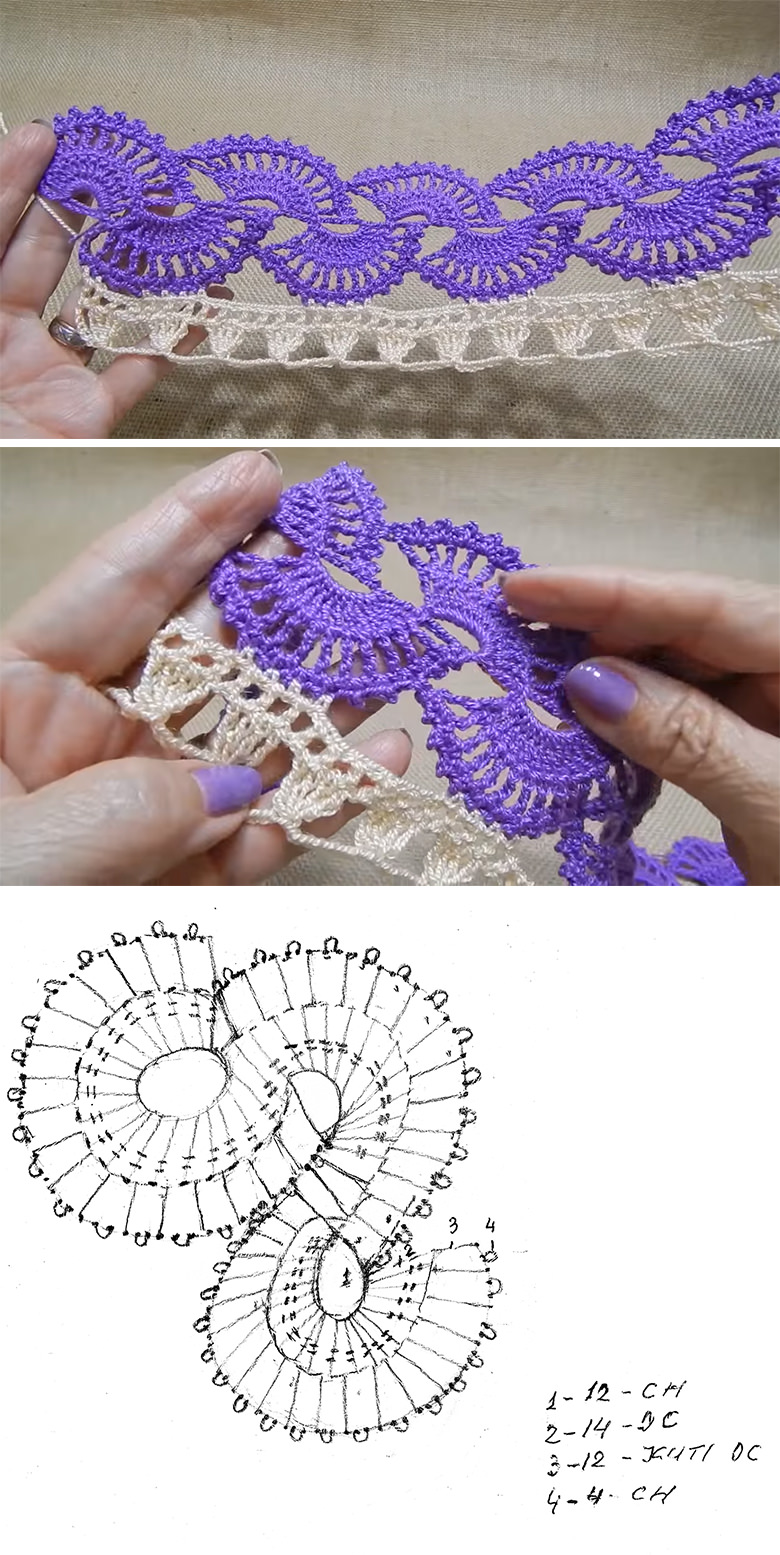 There are many crochet lace patterns, but this is one of my favorite work. With open stitches and small sizes, you can make easily this beautiful crochet lace borders.
Lace Crochet Pattern Related Posts:
Related Posts
The greatest thing about this crochet lace patterns is that you can work them super fast. So unless you are working with tiny hooks and yarn, you can make this project within a day.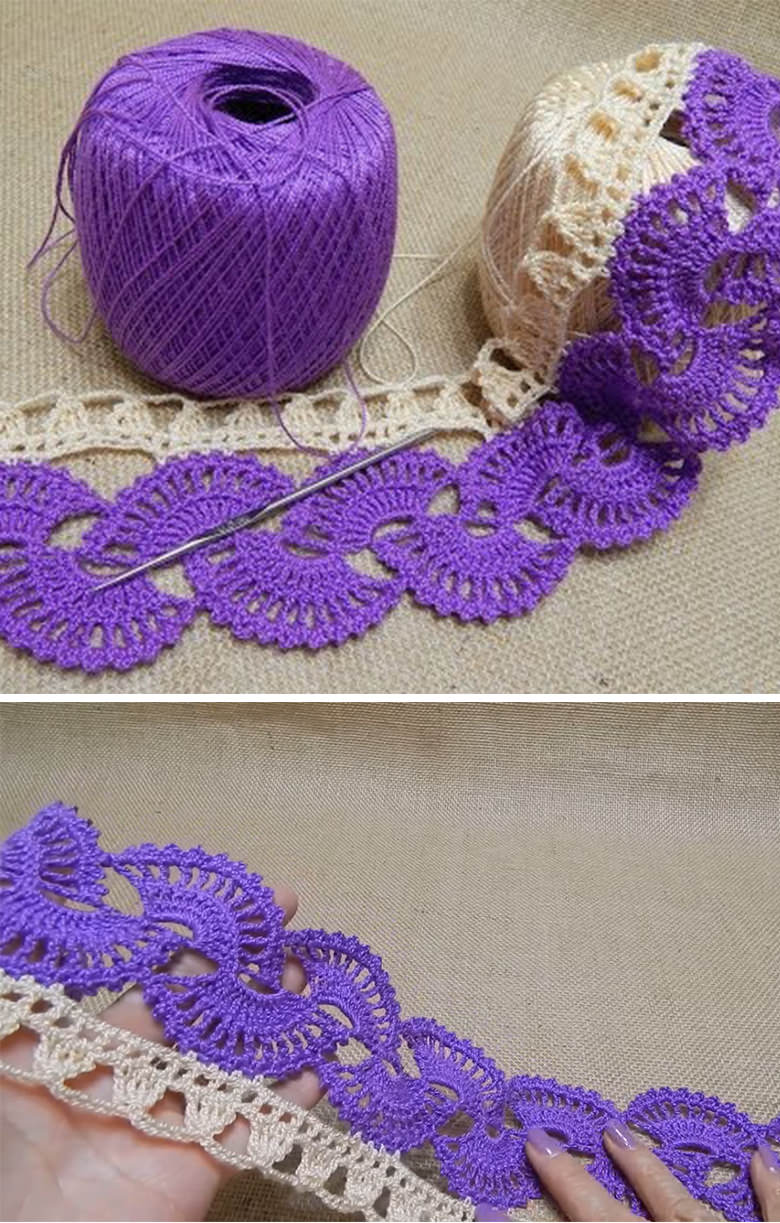 Also, I have made the crochet pattern of this lace borders:
Materials:
– 1mm Hook Crochet Hook 

– Nazli Gelin NG Garden Yarn
 in white and purple colors.
Abbreviations:
CN – Chain
Sl-st – Slip Stitch
SC – Single Crochet
DC – Double Crochet
ST – Stitch
Two Color Lace Crochet Pattern:
Crochet CN 12 and join on the first stitch, to create the initial circle.
Crochet CN 4. Turn on the other side.
Make DC 14, but don't cover all the circle.
Crochet CN 5. Turn on the other side.
Crochet 12 squares using CN 3 and DC.
In a square crochet Sl-st 1 and CN 3 using Sl-st.
You have crocheted one part of the border. To join it with the other part, crochet CN 7. Turn on the other side and crochet an arch without stitches.
CN 4 to create another arch without stitches. Turn on the other side.
On the arch with 7 CN, crochet DC 14 ( same as #3 ). Continue like this. When you finished, crochet the borders of the chain as shown in the video
Thanks for watching! Follow CrochetBeja on your favorite social media sites:  Facebook,  Pinterest, G+ and subscribe for the Newsletter so you don't miss a thing!
Source of  lace crochet pattern tutorial: MilArt Marroquin . The tutorial is in 2 parts:Part 1 and Part 2.
LACE CROCHET PATTERN VIDEO TUTORIAL