This free crochet tutorial will teach you how to make the crochet stitch called the Bean Stitch Crochet. It's a little bit similar to the Puff stitch, but the bean stitch leans to one side.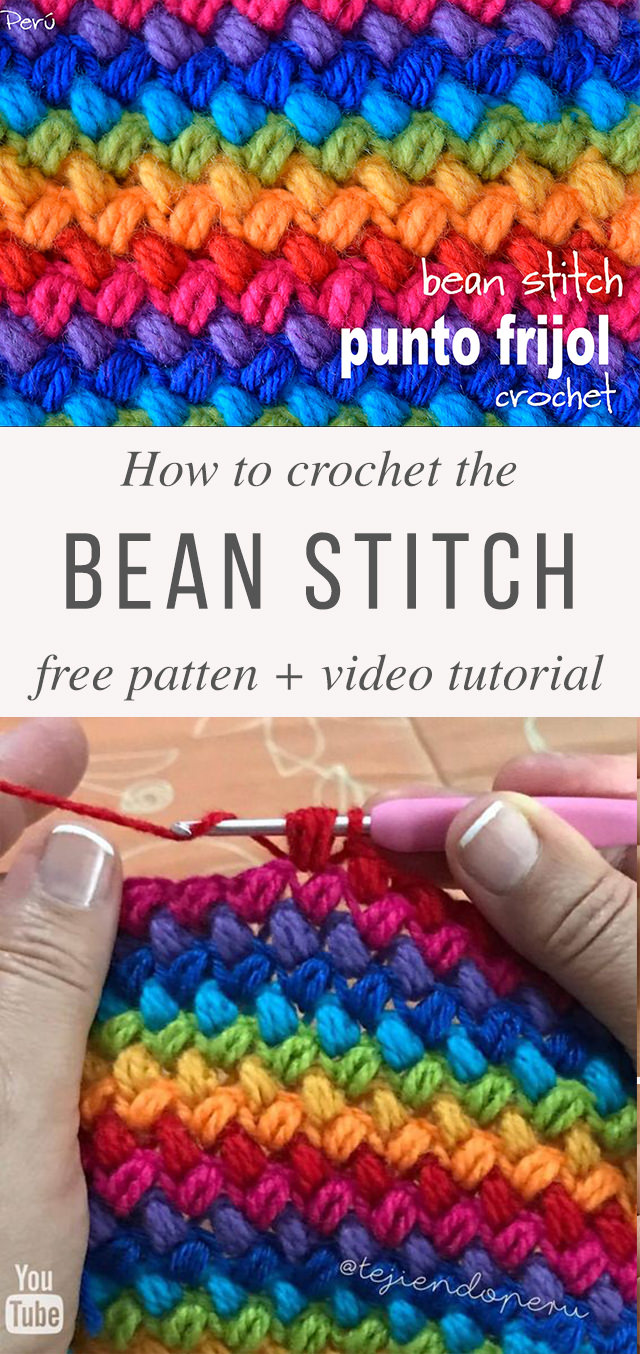 The Bean Stitch Crochet
The bean stitch is an awesome stitch to learn. It has a gorgeous pattern and when it's completed you'll see a wonderful texture. When I start a new project, this is the first stitch that I have in mind. This stitch is thick and warm, which is perfect for blankets, scarves or hats.
Bean Stitch Related Posts:
Related Posts
The bean stitch looks great from both sides of the work, as you see from the pattern:
So, would you like to make a spring sweater, an awesome scarf, or a warm blanket? This awesome stitch will do the trick. It will be great for any project! Also, it is the perfect stitch for accessories – so, if you have plans to make a crochet coin purse or phone cover, you should use the bean stitch .
It's easy enough to make for beginners, using only the basic stitches. As you see from the photos, it could be also fun to make and creates great movement when worked in 2 or more colours! It's not really a yarn eater stitch, looks great in almost all the works and it's very easy to work.
The bean stitch crochet shown in the video tutorial is easy and well explained. However, you will need practice to master this technique.
Please, comment below if you have any question! Have fun and enjoy.
Thanks for visiting! Follow CrochetBeja on your favourite social media sites: Facebook, Pinterest, G+ and subscribe for the Newsletter so you don't miss a thing!
Source of bean stitch crochet: Esperanza y Ana Celia Rosas
BEAN STITCH CROCHET VIDEO TUTORIAL