Is crocheting one of those things you have always wanted to learn, but never got around? This mini flower tutorial is the project you should start to crochet.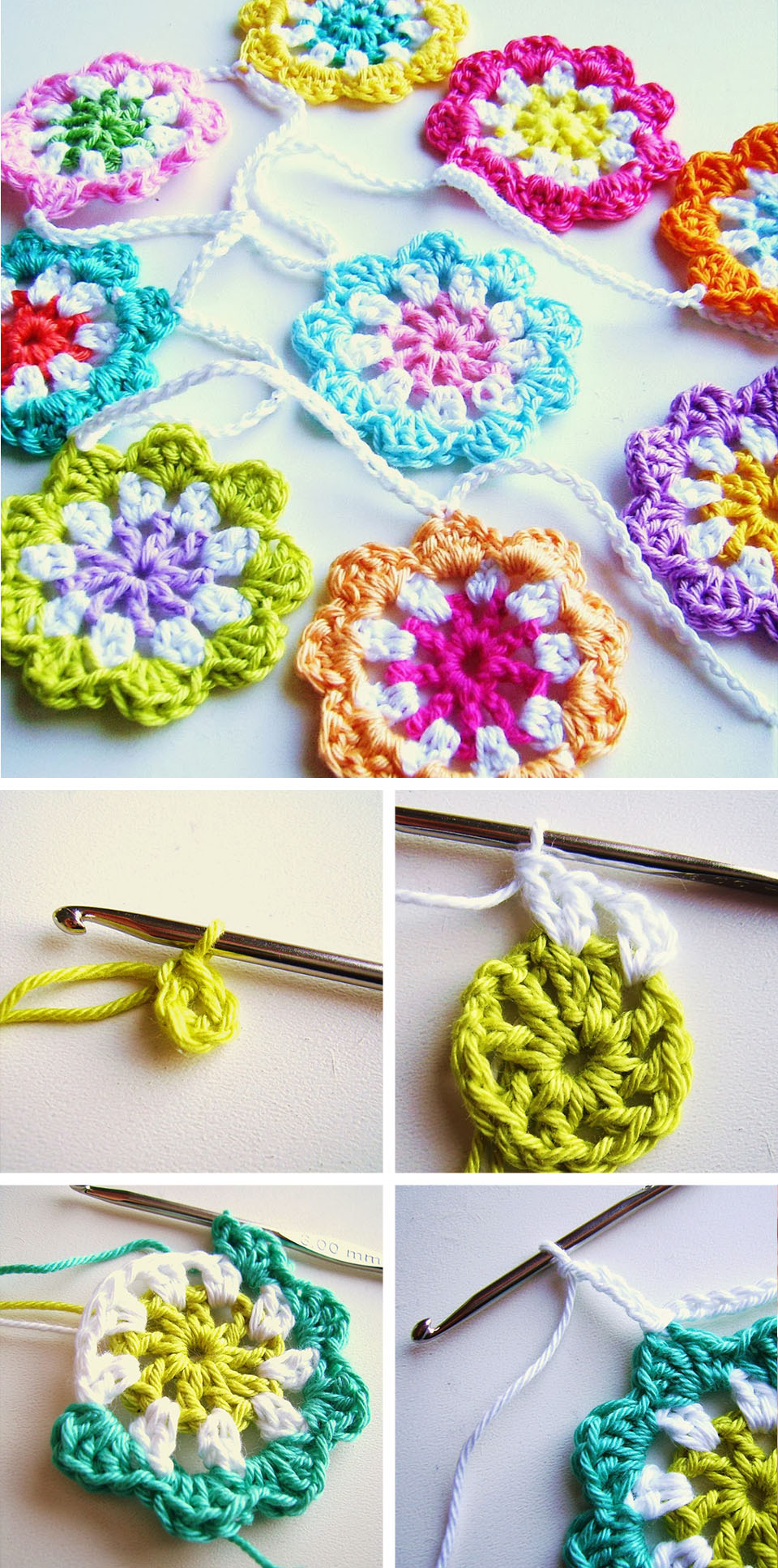 The crochet flowers garland are lovely and very useful for your home decoration. Make dozens of flowers, link them together and you have created an amazing artwork in a couple of minutes.
Related Posts
I suggest you to use a bright yarn color, so they can fit in any part of your house. In the video are shown the pattern instructions and is very easy to follow.
Use different yarn color for a single flower, so they don't have to be boring and plain. A very beginner in crochet can make this beautiful product using just the basic crochet stitches that you'll learn right away.
Please, comment below if you have any question! Have fun and enjoy.
Thanks for visiting! Follow CrochetBeja on your favorite social media sites:  Facebook,  Pinterest, G+ and subscribe for the Newsletter so you don't miss a thing!
Mini flower crochet photo tutorial: Silly Old Suitcase
Mini flower crochet pattern video: Guidecentral English