This tutorial will walk you through a beautiful crochet granny blanket! This crochet stitch makes the most unique texture of any crochet pattern I have encountered!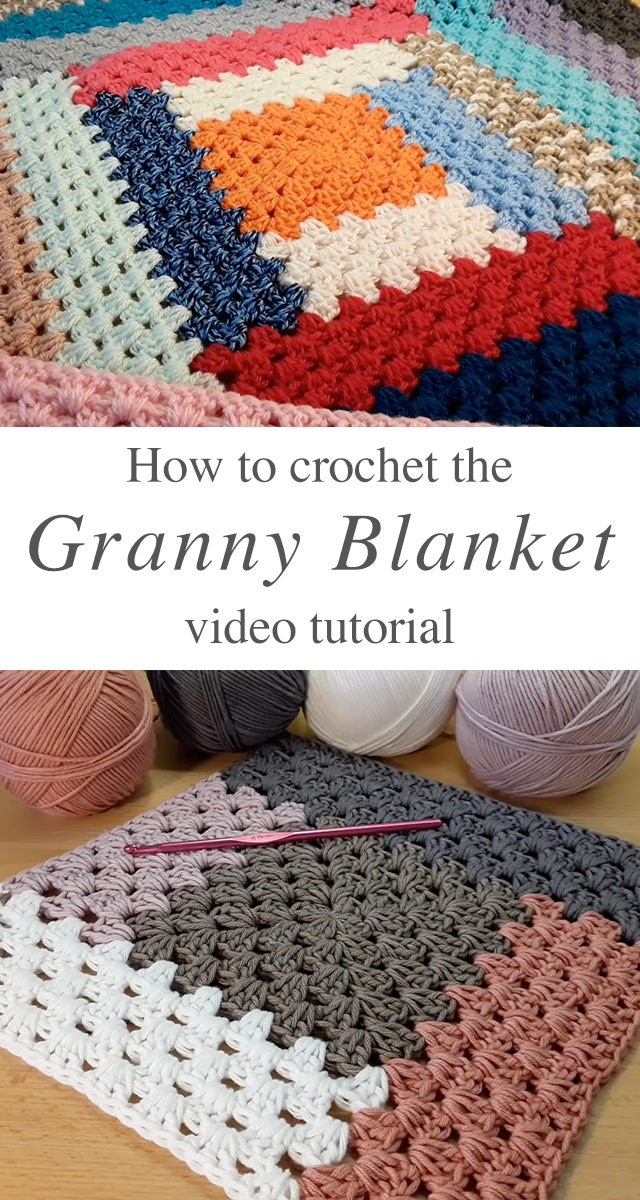 HOW DO YOU MAKE THE UNIQUE CROCHET GRANNY BLANKET?
We can make a beautiful crochet granny blanket pattern by using 4 elegant yarn colors, The recommended colors dark grey, lavender, white, and a dark peach or coral color. They run 130meters and 50g and are very soft. You will also need a 4.5mm needle.
Flowers Related Posts:
Keep reading and check the tutorial below to learn how to make this granny pattern and how to use it for a blanket.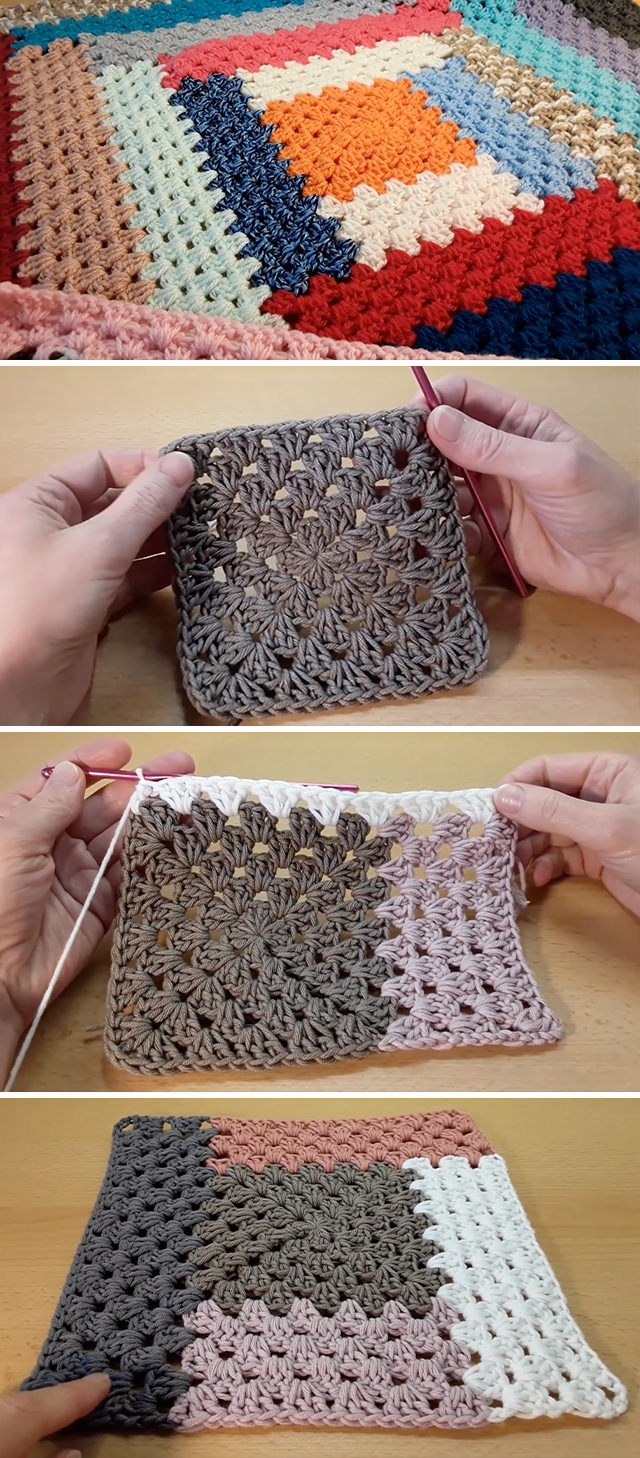 The granny pattern looks gorgeous and complex, but if you follow along with the tutorial, you will find the details in making this beautiful blanket are not as complicated. It is a simply precious pattern and will look stunning on anything or anyone.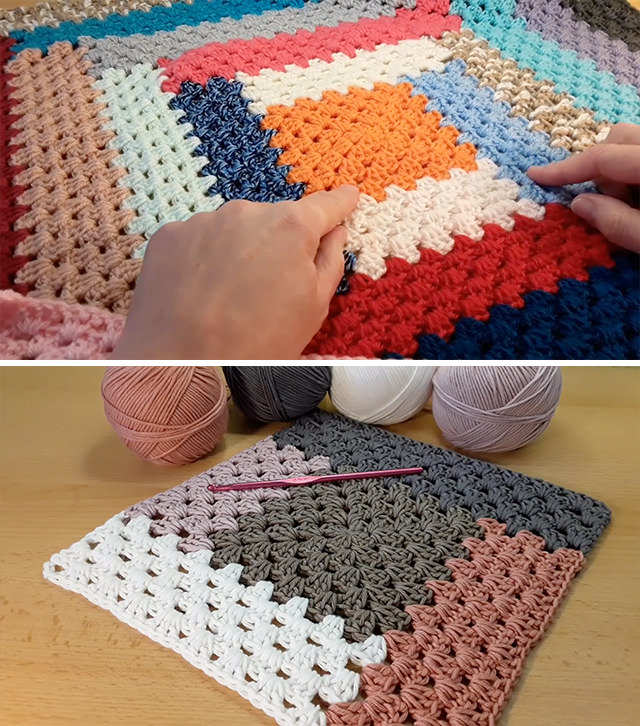 Ideas for Crochet Granny Blanket
This is a fast growing pattern which makes it more enjoyable. There are small open spaces that make the texture so fascinating! When crocheting the pattern, you must start with the middle square and move around.
You can choose to incorporate even more colors if you have a more colorful vision such as navy, orange, red, mint green, light blue, green, and 2-colored variegated yarn. Surprise your loved ones with this adorable crochet granny blanket. They will most definitely love the pattern, your thoughtful effort, and the unique idea for a gift!
Thanks so much for reading and be sure to come back every day for more free tutorials!
Follow CrochetBeja on your favorite social media sites:  Facebook,  Pinterest, Youtube ,  Instagram and subscribe for the Newsletter so you don't miss a thing!
Photos of this blanket by: Woll Geist. Video by: Fiber Spider.