This crochet granny square blanket tutorial is super easy to follow and has plenty of instructions. The final look of the fabric is dense and thicker.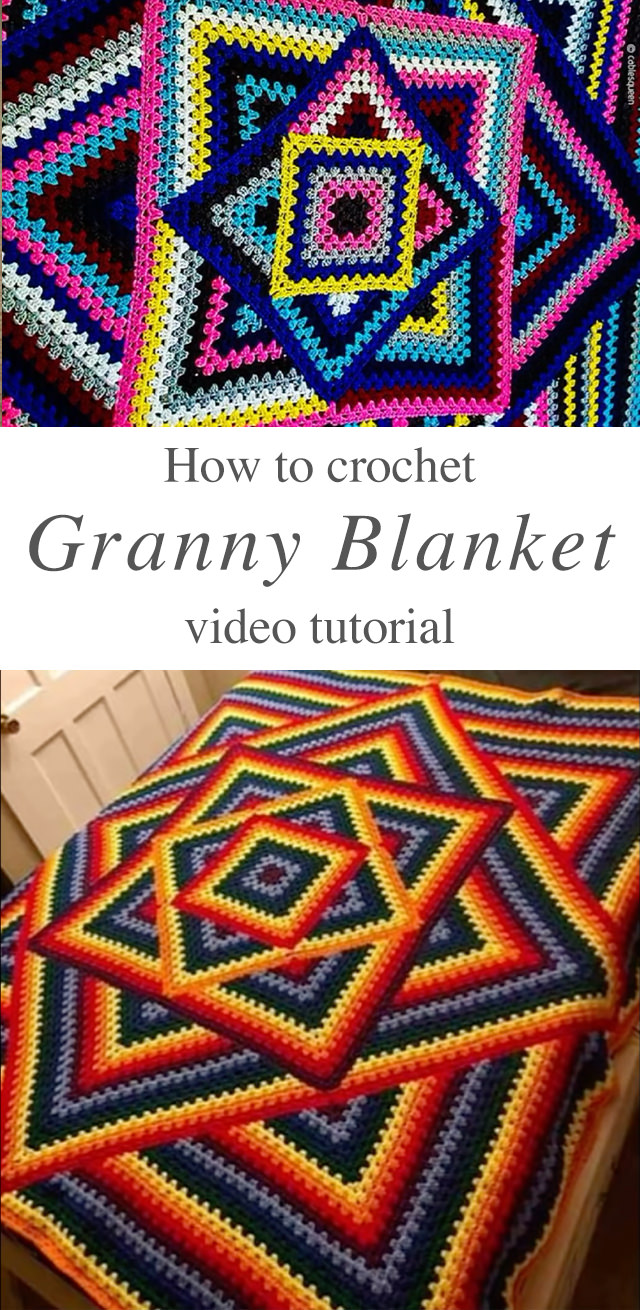 THE CROCHET GRANNY SQUARE BLANKET
Crochet granny square blankets have our heart. They remind you of the traditional crochet art and revive beautiful memories associated with it. The crochet granny square blanket is super easy to make and the final look gives antique and dense texture to the fabric. Making the granny blankets is super easy and fun thing to do.
Flowers Related Posts:
This crochet granny square blanket is so unique because is not like the typical small granny squares that are sewn together later to make the blanket.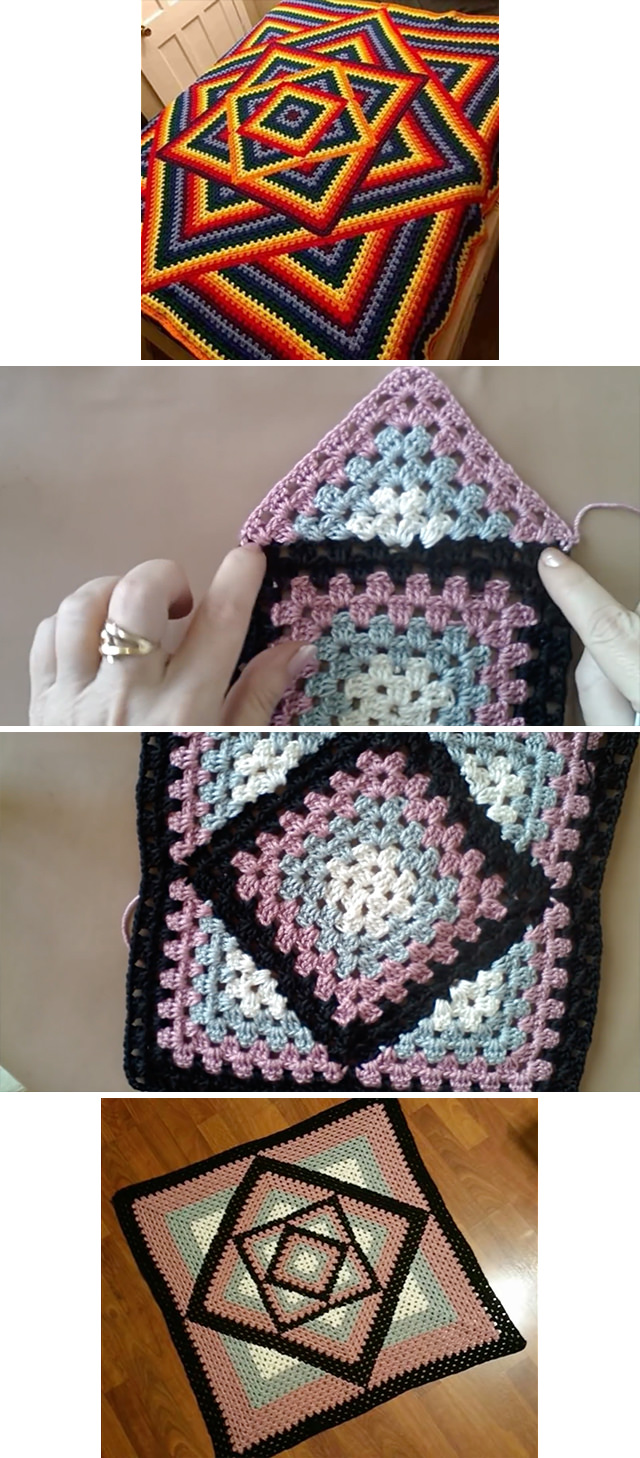 Tips and materials
This awesome crochet granny square blanket is a series of triangles that are settled in between each other. This design gives the granny blanket a subtle, soft and modern look. To create this pattern, you will need acrylic yarn in white, black, blue and pink color. The crochet hook to use will be of 3.5 mm.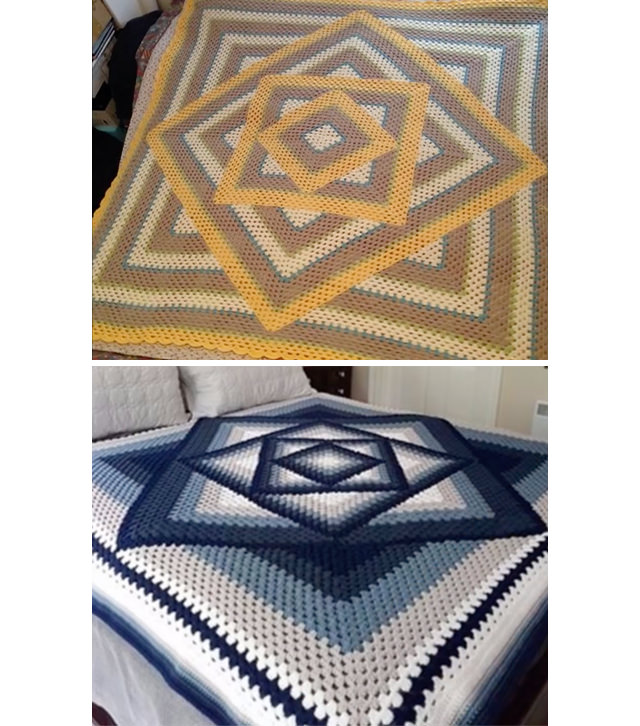 Pattern of Crochet Granny Square Blanket
First, grab a white yarn and make magic ring and chain of 5. Insert the yarn into the very first stitch of chain.
Remember, granny squares are all about group of double crochet stitches.
Each group has 3 double crochet stitches that are side by side.
Once your chain 3 is made, crochet 2 double crochet stitches in the base of chain 3. In this way, you will get your first dc cluster.
Follow the same pattern till to get 4 double crochet clusters.
Slip stitch to the top of chain 3 and close the round. Your first round of granny square is ready.
Your first round of granny square is made.
Time to swap the color. Use the grey color yarn and make chain multicolor cake and start making chain 3. Then create 2 double crochets into the base of first cluster. Now make chain 4. You will notice that as we are going further the stitches are increasing by 1 stitch.
Make 2 rounds more one with pink yarn and the other with black color.
Your first granny square patch is ready. On top of this patch, make 2 clusters of double crochet. In the end you will get 3 dc clusters. Follow the pattern on top of the already made clusters.
Another interesting fact about this crochet blanket is that it works up fast and you learn the steps quickly.
Follow CrochetBeja on your favorite social media sites:  Facebook,  Pinterest, Youtube ,  Instagram and subscribe for the Newsletter so you don't miss a thing!
Tutorial and photos of this blanket by: esther y su mundo de crochet.