Learn making an easy crochet baby blanket by following this tutorial and pattern. It will make an awesome gift and lifetime memory for your kids.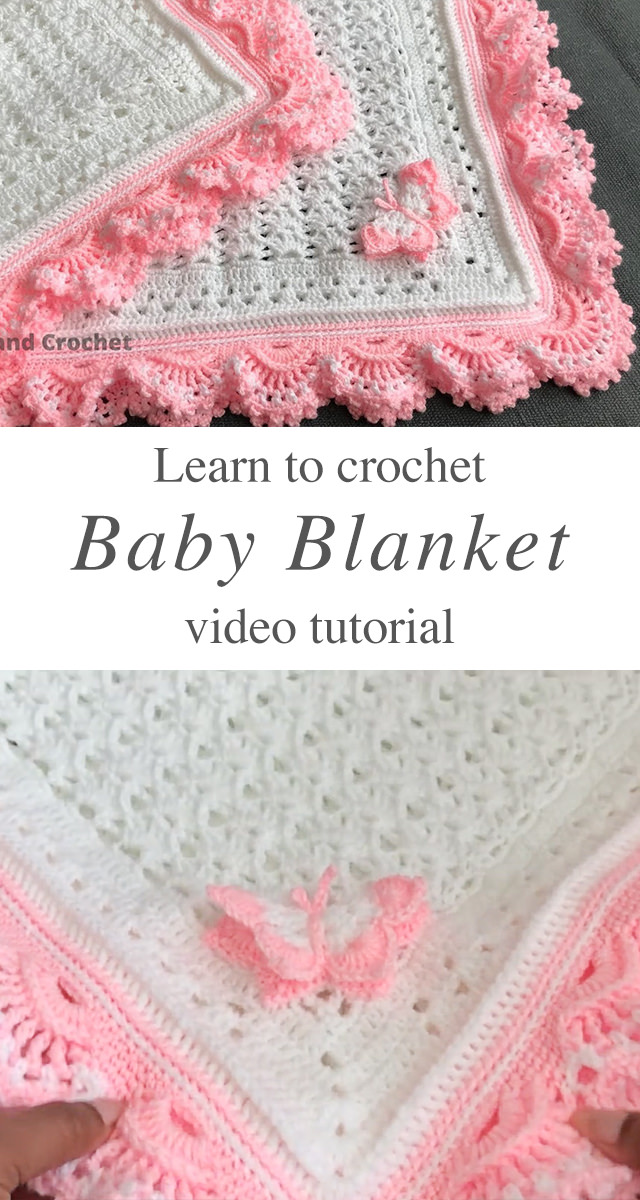 TIPS FOR THIS EASY CROCHET BABY BLANKET
Crochet baby blankets have various sizes and patterns. You can choose colors of your own choice. These winsome crochet blankets also provide room for creativity. There are varieties of stitches used in creation of crochet blankets such as single crochet stitch; half double crochet stitch, shell stitch, bobble stitch, butterfly stitch and many more.
Flowers Related Posts:
Related Posts
Moreover, the addition of various crochet stitch add to the beauty of this easy crochet baby blanket as well.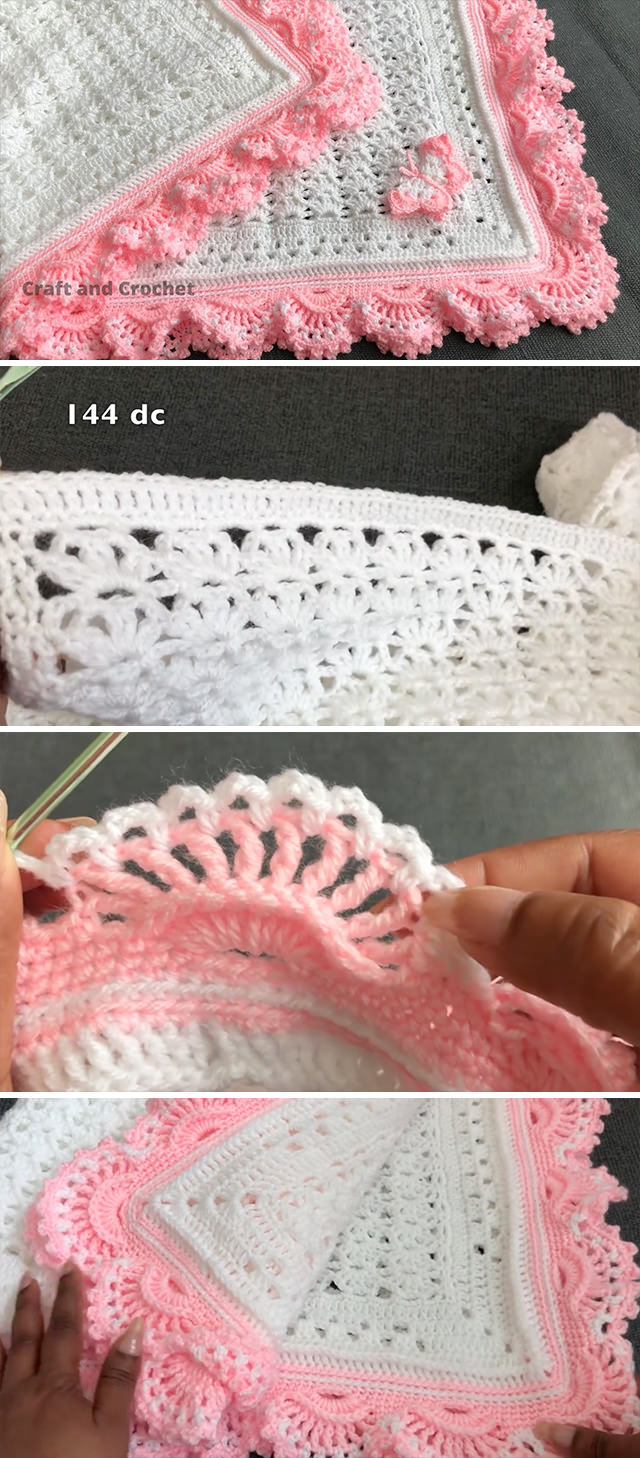 Materials
The final size of this easy crochet baby blanket is 40 inches. And you will need acrylic yarn of 200 grams or 2 yarn balls, each of 100 grams. Likewise, you need 2 yarn balls of making the border as well. A crochet hook of 4mm will be used as well.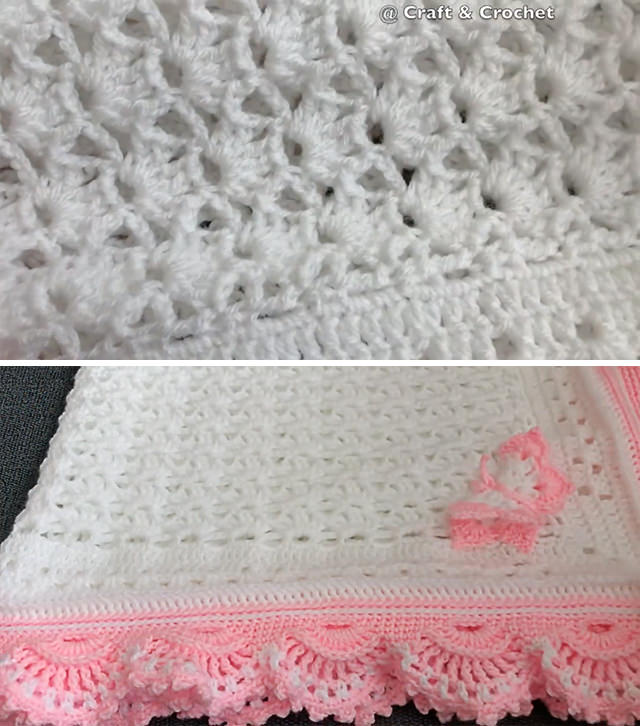 Pattern for this Easy Crochet Baby Blanket?
Start with white color yarn; make a slip knot and a then a chain of 145 stitches.
You will get your first row of 31 inches. Turn the chain and by skipping the first chain stitch create your first single crochet. Skip 2 more chain stitches and make single crochet again into the 3rd chain stitch.
Repeat this pattern till the end of row. In this way you will get loops along the row.
For the 2nd row, make chain 3, this will be counted as double crochet. Make another double crochet. Now, you will have 2 double crochet in the loop. Skip the next loop and make 6 double crochet in the next loop. Repeat this pattern along the row.
By following the same pattern you will make 64 rows.
Before starting the border of the blanket, make row of double crochet around the blanket.
Time to introduce new color in the pattern.
Take pink color on the hook and make double crochet to chain 1, go through the same space single crochet. Male 188 single crochet for each side of the blanket.
Switch to white color again. Make single crochet with white color as well along the side of blanket.
Take pink yarn into the hook and make single crochet around the blanket. When you start the next row with same yarn, make 10 sc, then chain 4, skip 4 single crochet and insert the chain 4 into the 5th single crochet. Repeat this pattern all around. In this way, you will get loops.
Easy
This pattern is super easy to follow and if you are a beginner you can easily make it. It has basic crochet stitches like single and double crochet. The end results give a very dense texture to the fabric. The easy crochet baby blanket will surely keep your baby warm and cozy.
Follow CrochetBeja on your favorite social media sites:  Facebook,  Pinterest, Youtube ,  Instagram and subscribe for the Newsletter so you don't miss a thing!
Tutorial and photos of this baby blanket by: Craft & Crochet.