Watch this free video tutorial to learn how to make this stunning crochet half circle shawl. This shawl has a unique pattern and shape and is lightweight and practical.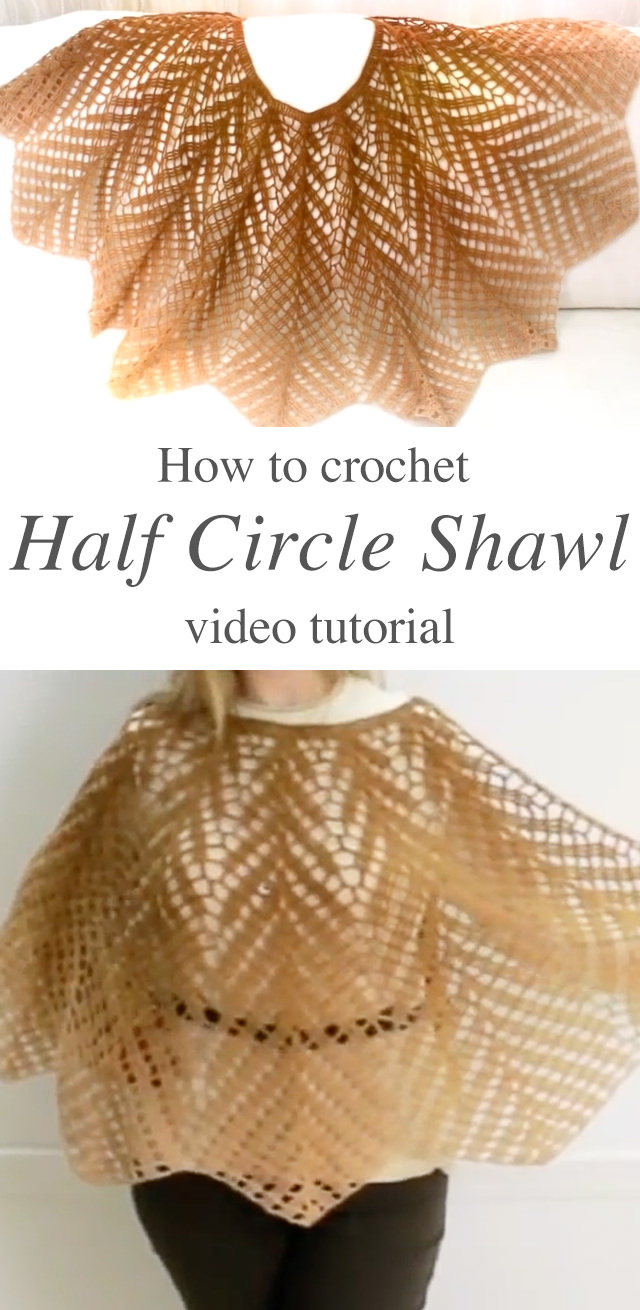 MATERIALS NEEDED TO MAKE THE CROCHET HALF CIRCLE SHAWL
To make this long crochet half circle shawl, you will use gold ombre yarn with natural and lightweight 80% acrylic and 20% wool material. 150 grams or 5.29 ounces of light weight yarn that is 902 yards long or 825 meters. You will also need a 3.5mm crochet hook.
Shawl Related Posts:
Related Posts
Keep reading for more ideas about this stunning shawl!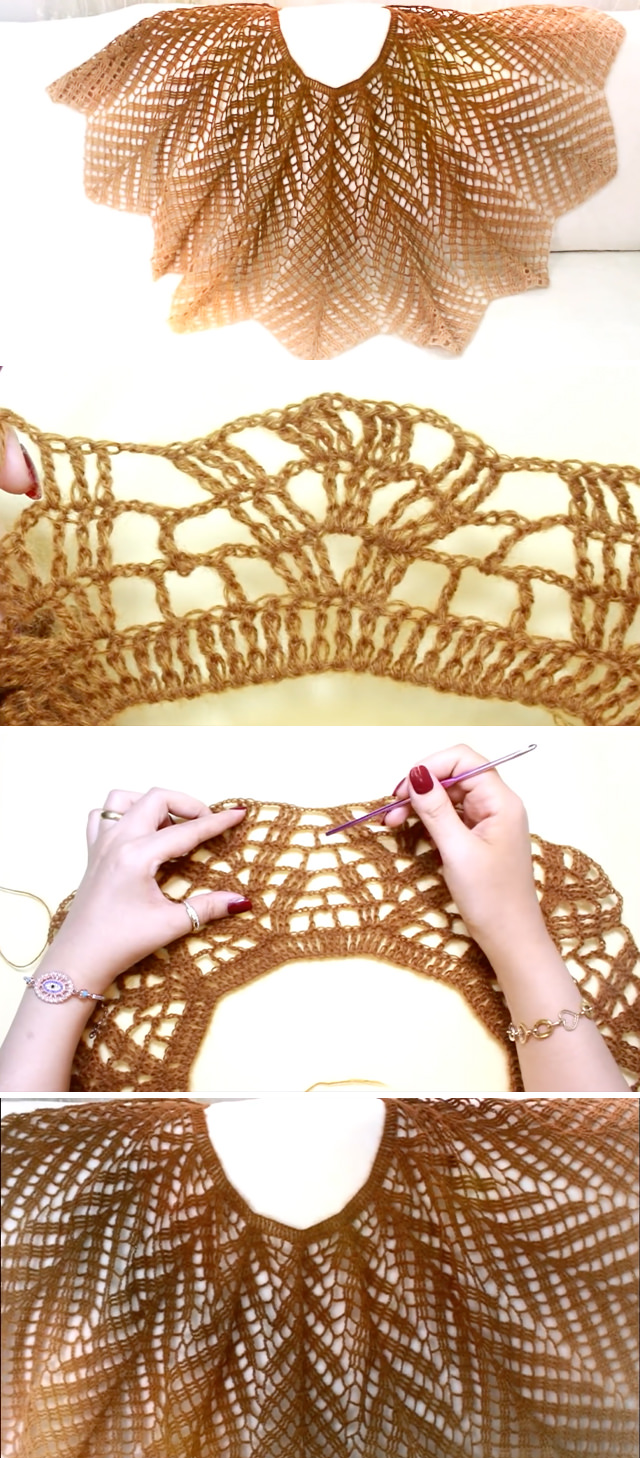 This half circle shawl is perfect for warm and summer weather. It is light, airy, and very fashionable. The video tutorial uses a light golden color, but any color you choose will not change the beauty of this shawl's crochet pattern.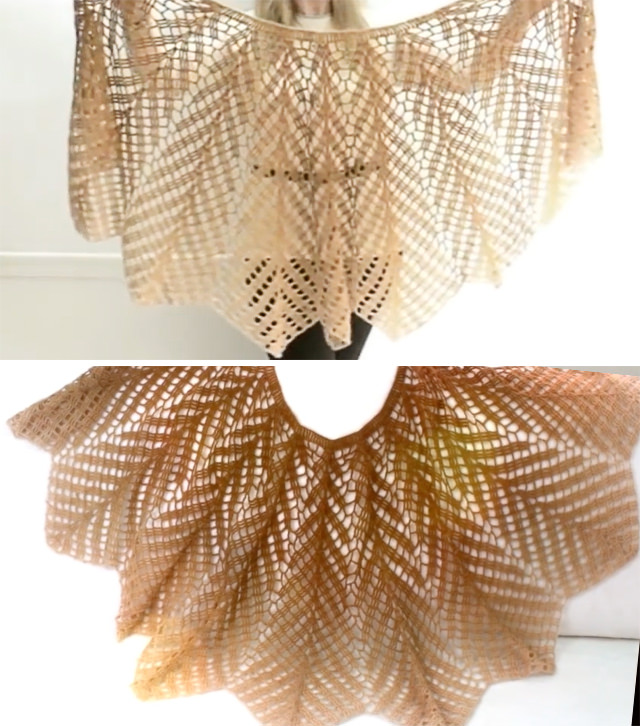 Tips on making the Crochet Half Circle Shawl
If you want to save yarn or use less yarn, you can choose to make the shawl with a heavier weight yarn, which will make a larger size shawl in no time! The size of the shawl is fluid and can be adjusted to your liking by adding or taking away rows. The finished product should measure to a width of 55 inches and a length of about 180 inches.
There are so many ways to wear this crochet half circle shawl! You can quickly throw it over your shoulder on a breezy day and it will go perfectly with whatever you are wearing. It is not only elegant, but a timeless piece of luxurious accessory that you'll want to take with you anywhere you go!
Thanks so much for visiting and be sure to come back every day for more free tutorials!
Follow CrochetBeja on your favorite social media sites:  Facebook,  Pinterest, Youtube ,  Instagram and subscribe for the Newsletter so you don't miss a thing!
Tutorial and photos of this shawl by: MimosdaMalu.