Learn how to make the beautiful crochet sunflower coaster for year round holidays and celebrations. Watch this free video tutorial in English subtitles to learn how to easily make this coaster.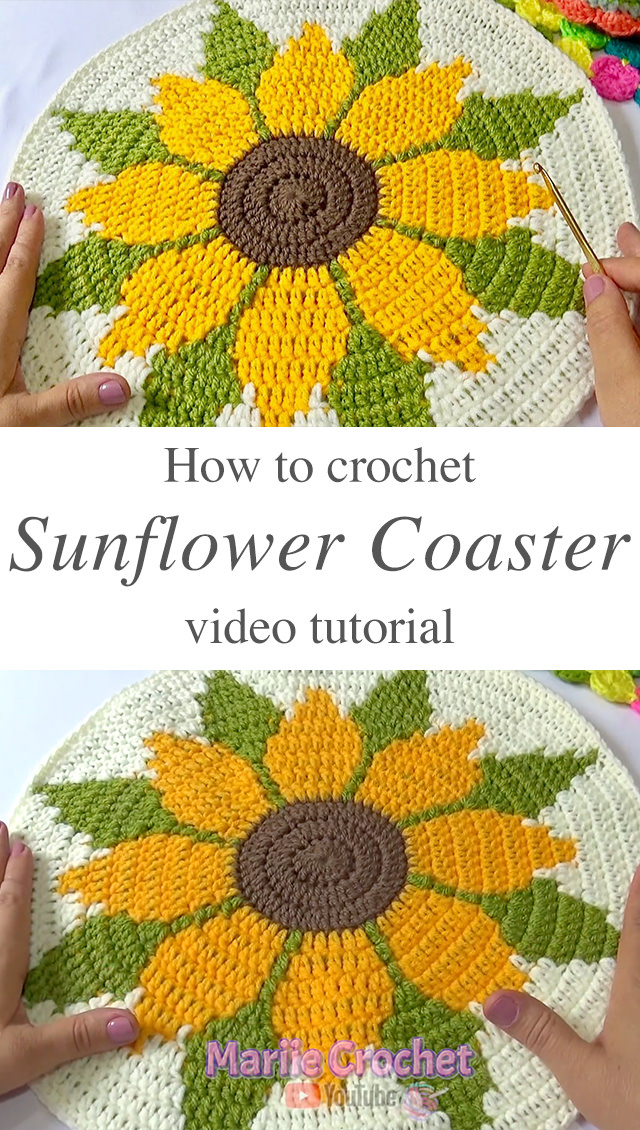 HOW TO MAKE THE CROCHET SUNFLOWER COASTER?
To crochet this sunflower coaster or coaster, you will need a 4mm crochet hook, scissors, and a tapestry needle number 14 but it can also be a sewing needle. You can easily add to this doily to make it as big as you want, as explained in the free video tutorial.
Flowers Related Posts:
This gorgeous coaster is very simple to make and looks very elegant in your household. Keep reading for a materials list and decorative ideas.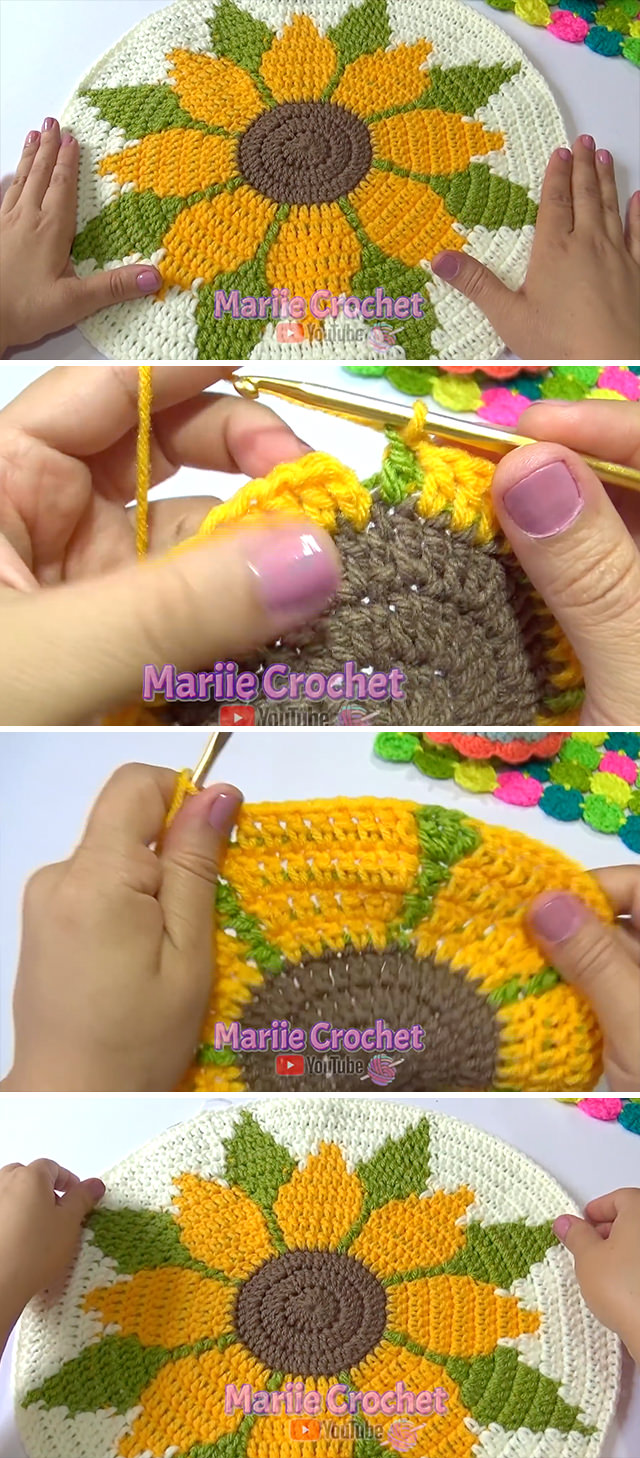 The size of the finished product and total amount of yarn you used may vary according to the size of your stitches. For the holiday seasons you can be creative with your coaster in specific colours. You can crochet them in bright red or green for Christmas or gold and silver for the New Year festivities.
Uses of Crochet Sunflower Coaster
The crochet sunflower coaster serves a purpose other than looking very elegant in your household. This beautiful coaster protect the fragile wood, or granite material which your dressers, living room and dining room tables, or bedside stands are made of.
You can add flowers, statues, antiques, or your plates and dinner table utensils on top of your decorative coasters and your tables will remain not only flawless but stylish.
Color is not a limit when crocheting the crochet sunflower coaster! You can crochet the coaster in any colour, and it would look beautiful nevertheless.
I also recommend using fine yarn and yarn that has a glitter thread in the mix. It makes the crochet coaster stand out from the solid colours. In daylight, the coasters shine and look absolutely stunning!
Follow CrochetBeja on your favorite social media sites:  Facebook,  Pinterest, Youtube ,  Instagram and subscribe for the Newsletter so you don't miss a thing!
Tutorial and photos of this coaster by: Mariie Crochet.