Learn how to make the knitted Raglan Line that works well for so many dress projects! From sweaters to cardigans to garment decorations, you will appreciate this beautiful and useful pattern!
HOW TO MAKE THE KNITTED RAGLAN LINE?
The raglan line is formed of 6 loops, n 3 loops on each side of the middle of the raglan. The increments for such a ragged line are made in every 4 rows, since we add 4 loops at a time (2 loops in front of the ragged line and 2 loops after the ragged line).
Flowers Related Posts:
Watch this free video tutorial in English Subtitles to learn how to make the knitted Raglan Line.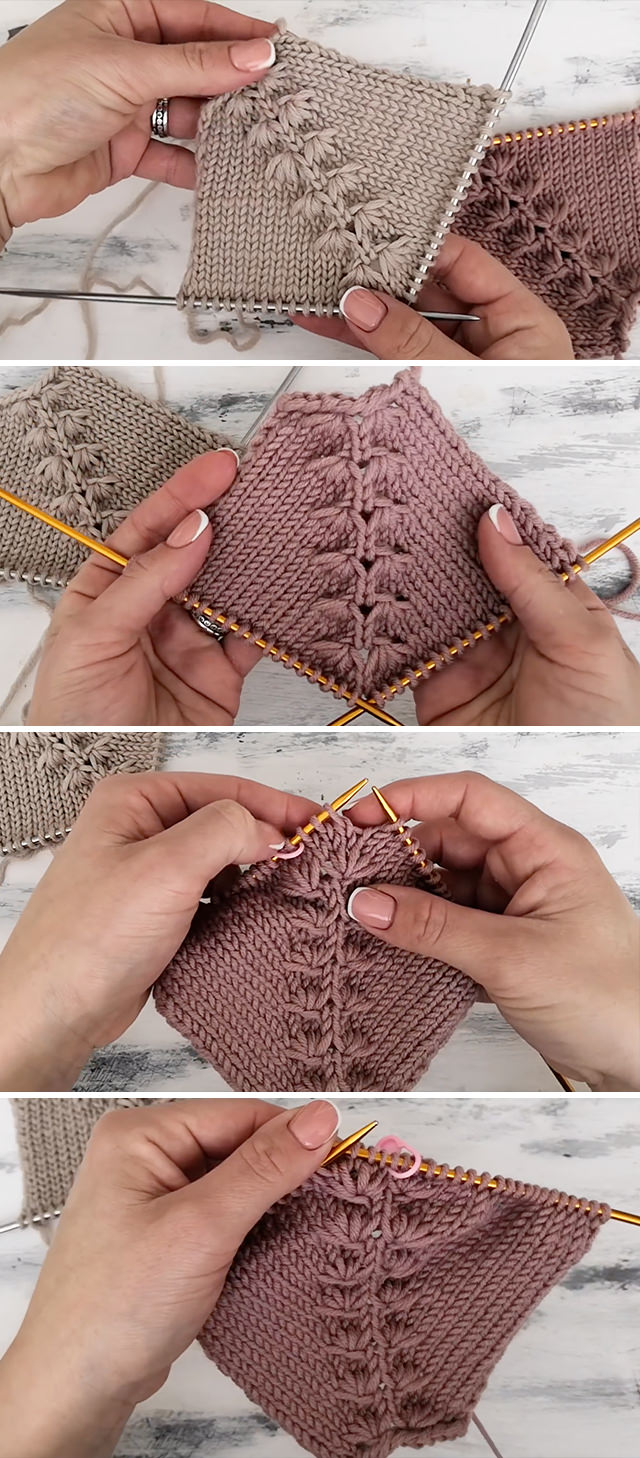 Tips on making Knitted Raglan Line
The description of this knitted raglan line as mentioned in the video is as following: 1 row: from 3 loops to the right of the middle of the raglan, we knit 5 loops (3 loops together front for the front walls, yarn, again the front, yarn, front, all the loops from the left knitting needle).
If you knit loops in the grandmother's way, then these 3 loops must first be deployed. Of the 3 loops to the left of the middle of the ragland line, you must first deploy it. If you knit grandmother's loops, then you do not need to deploy.
Of 3 loops, you need to knit 5, just like we knitted loops to the right of the raglan line, only we knit them on the back walls. We knit 2,3 and 4 rows according to the picture of the canvas. Next, repeat from the 1st to 4th rows.
Enjoy it and be sure to come back every day for more free tutorials!
Follow CrochetBeja on your favorite social media sites:  Facebook,  Pinterest, Youtube ,  Instagram and subscribe for the Newsletter so you don't miss a thing!
Tutorial and photos of this tutorial by: Вяжем дома с Татьяной.