I'm going to share with you a beautiful project made by B.hooked Crochet. It's an amazing video tutorial of how to make a crochet retro pillow cover.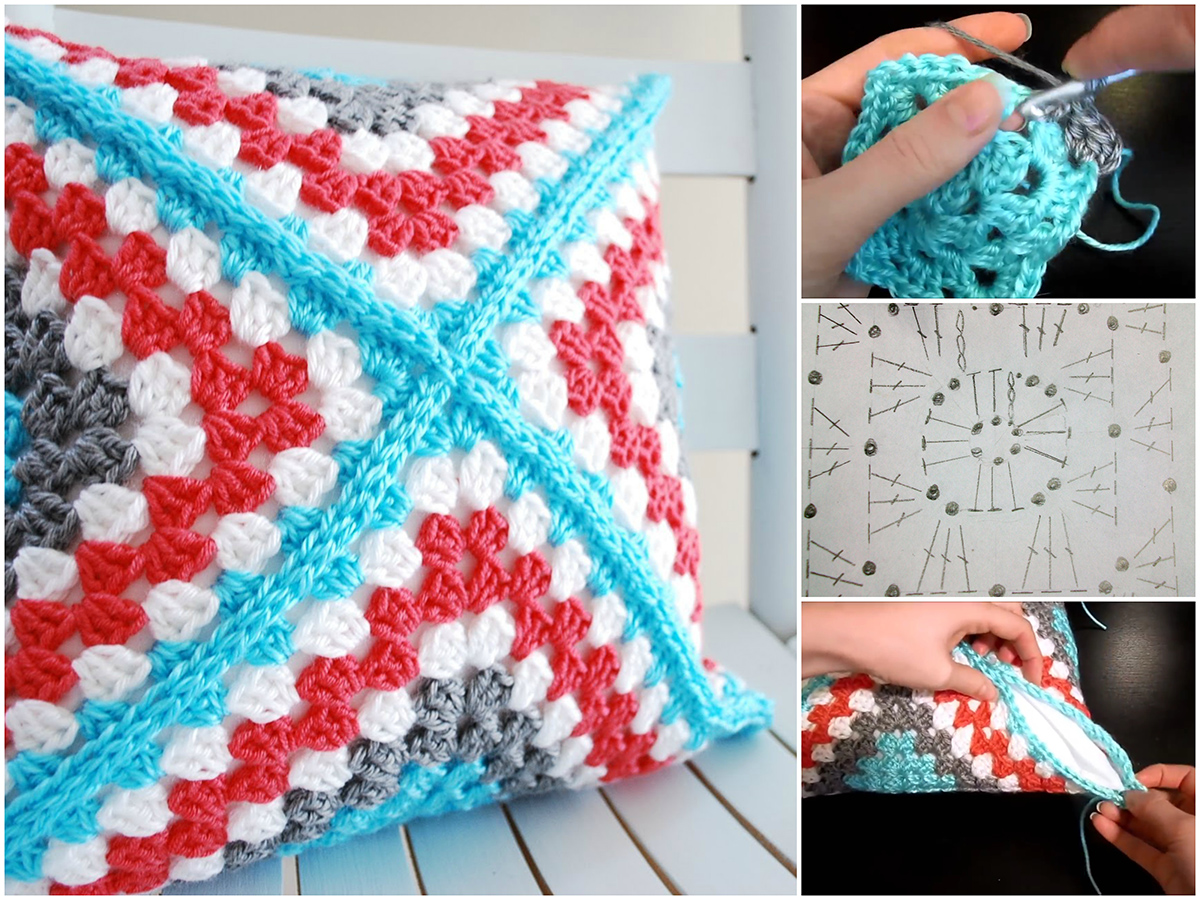 I think this is one of the nicest modern work and very easy to make for everyone. The model is easy customisable and you could modify it depending on your taste.
Related Posts
The pillow can be used for decoration or for your own confort anywhere. The design is very agile, it uses the traditional model and the combination of the colors is limitless, based on your own wishes.
Below I'm showing a tutorial of this work and its pattern of crocheting.
Materials:
– 6mm Hook Crochet Hook

– Lion Brand Yarn
 in white, gray, red and azure.
Abbreviations:
CN – Chain
Sl-st – Slip Stitch
SC – Single Crochet
DC – Double Crochet

Pattern:
1. Make 3 CN and the last stitch joins the first one to create a circle.
2. Open the circle with the hook to find the middle stitch.
3. Do CN 2 with SC and insert in the middle stitch you created in 2nd pass.
4. Make SC 3, CN 2 and in the same point make SC 3.
5. Create again CN 2 with SC. In the same middle stitch you created in 2nd pass, make SC 3, CN2 and then SC 3. So, we have created 4 pairs like this
6. Once you make 3 rows like this with the white yarn, we start making a row with the gray yarn, one with the white yarn, one with the red yarn, one with the white yarn and one with the blue one.
This was the model of the cover. Make 3 others like this and we join them all with SC.

Hope you like it. Please comment here if you have any question!
Source : B.hooked Crochet