Flower roses are creative and decorative for many crochet projects. So whether it's a red rose for love or a variegated rose for friendship and celebration, this free video tutorial will show you how to create these gorgeous crochet flower.
HOW DO YOU MAKE A PERFECT CROCHET ROSE?
To make the perfect crochet rose flower, you must not limit yourself in yarn colour. You can crochet roses in any colour, and it would look beautiful nevertheless. I recommend using yarn that has a glitter thread in the mix because it makes the roses stand from the solid colours. In daylight, the glitter roses shine and look absolutely stunning!
Crochet Rose Related Posts:
Related Posts
You can also place a pearl bead in the centre of your rose to make it even more charming.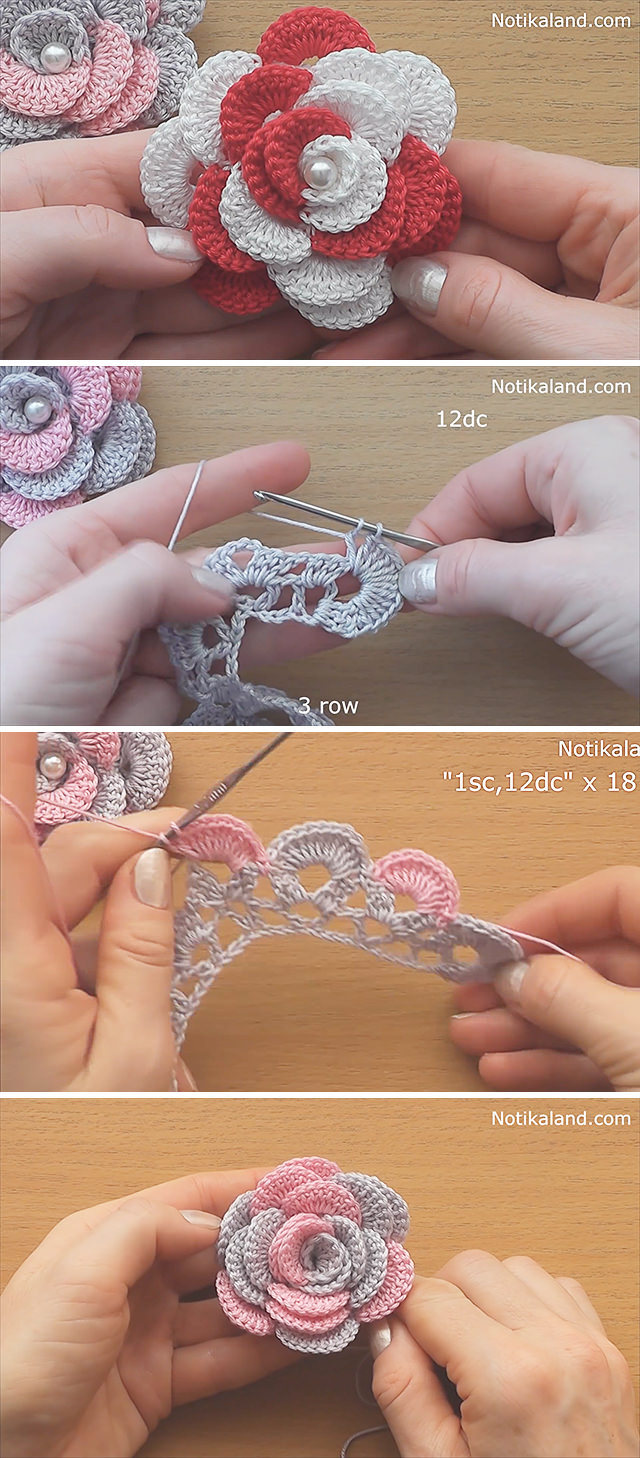 These roses are also perfect to adorn your house with as the flowers begin to bloom and the birds begin chirping! Make a few roses of different sizes and place them around your coffee table! Embrace your crocheting talent with spring approaching! These flower roses can make the perfect gift for a holiday like Valentine's Day. They are so elegant and enchanting and who doesn't feel special receiving a rose?
Picking the right yarn for your rose is very important to how the final product looks. Different yarn can create a variety of crochet flowers. One unique rose you can make is with variegated yarn because it gives the rose an enchanting look of various colors!
Ramp up your Easter game this season by adding decorative roses to your home or hide them in Easter eggs for the kids to find! Or decorate your dinner table for your guests to enjoy a stylish yet homey setting! These roses are delight to the touch and a true joy to crochet them.
Crocheting a rose is fun, easy, and the rose makes a perfect embellishment for accessories and more! For any holiday or occasion, have a crochet flower rose to share every priceless moment.
Enjoy it and comment below if you have any question!
Follow CrochetBeja on your favorite social media sites: Facebook, Pinterest, Youtube, Instagram and subscribe for the Newsletter so you don't miss a thing!
Crochet rose flower by: NotikaLand crochet and knitting.
Crochet Flower Video Tutorial: