Learn making a beautiful crochet braided headband. Headbands are my favorite items to make, they are easy and great to give as a gift.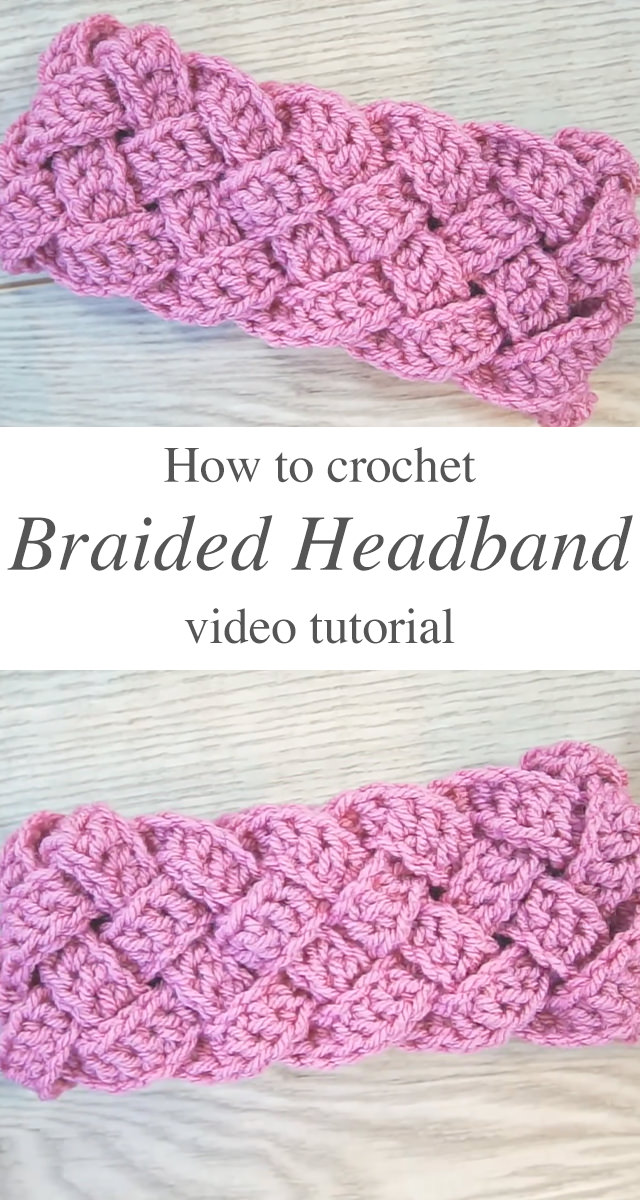 THE CROCHET BRAIDED HEADBAND
The crochet braided headband is chic and feminine with modern hairstyles, with easy crochet & braid construction. This headband works up in about one hour, you need to know only the double crochet stitch to make this beautiful headband.
Headbands Related Posts:
Related Posts
Headbands don't take much time to crochet, let's try to make this easy braided one.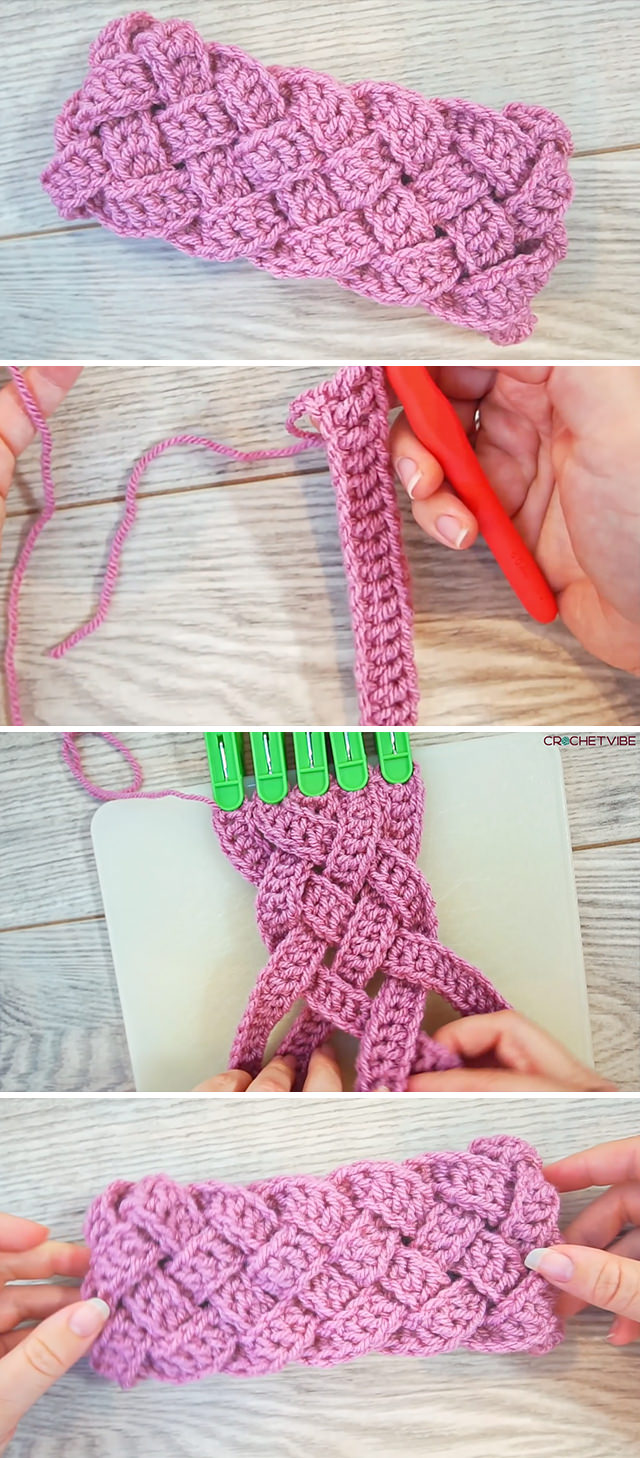 Materials
To create this crochet braided headband, you will need a crochet hook of 6 mm, medium worsted weight yarn, tapestry needle, 5 clothespins to pin the strips and cutting board.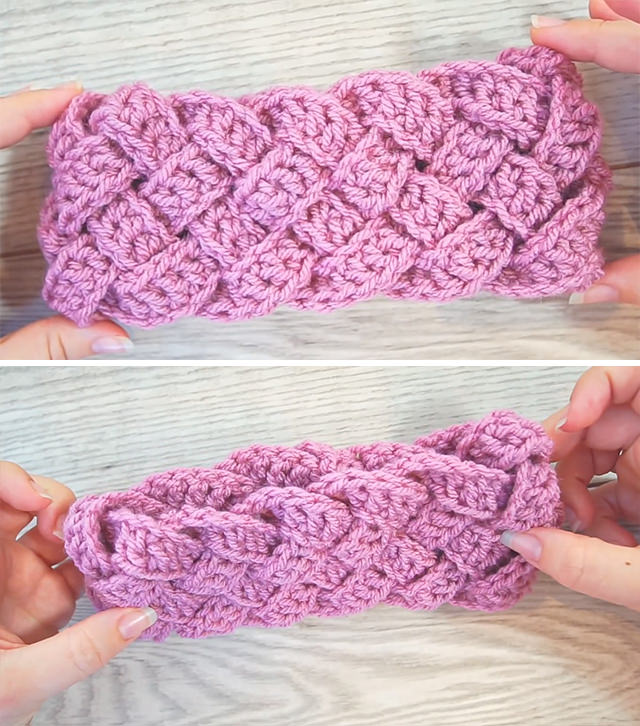 Notes:
This crochet braided headband is made by crocheting 5 long individual strips, weaving their ends and then braiding together.
This pattern is written to fit adult women size.
Pattern of Crochet Braided Headband (make 5 strips)
– Slip knot, start with chain 72.
– Double crochet in the third chain from hook, double crochet in each chain across, fasten off.
– Using the long tail left in one strip, and with a tapestry needle, attach the 5 strips together from the top.
– Spread the attached strips on the cutting board and pin each one down with clothespin.
– Let's start to braid the stripes:
Take the second strand up and take it over the third one then take it under the forth one then over the fifth one.
Take the first strand and take it under the next one, then over the next one, under the next one, over the last one.
Each time, we need to pull them a little bit and tidy up.
Take the first one (on the left side) under the next one, over the next, under the next, over the last one.
Continue using this way by taking the first strand on the left side in each time.
– Using tapestry needle, attach the 5 strips from the bottom.
– Fold in half with wrong side facing you, connect the ends by sewing them together, fasten off, weave in all ends.
– Flip it over and enjoy with your new braided headband.
Follow CrochetBeja on your favorite social media sites:  Facebook,  Pinterest, Youtube ,  Instagram and subscribe for the Newsletter so you don't miss a thing!
Tutorial and photos of this crochet braided headband by: CrochetVibe.