Whatever project you have in mind these times, the spike stitch will fit perfectly for you. Its simplicity yet elegance, will allow you to finish quickly your crochet projects.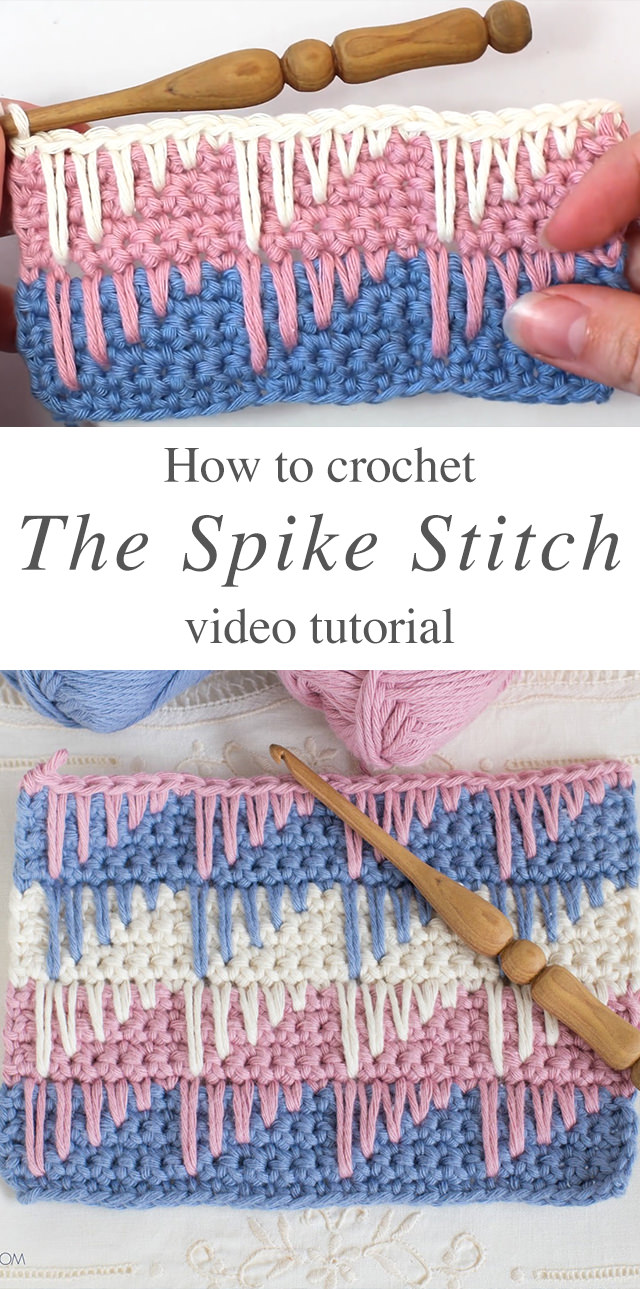 Sometimes when you crochet, you want that your work looks classy but doesn't take much time to complete. One of the many reasons I love the spike stitch is how versatile and elegant this stitch is, but also very very easy to create.
Related Posts
Once you learn the pattern of this simple stitch, you'll finish your crochet projects in a couple of minutes.
If you want to make something cool as a gift and you don't want to spend the next few months working on the same project, having a stitch that looks elegant and classy, without being super difficult to make , comes in extremely handy.
The spike stitch pattern is made of single crochets, short and long ones, so any beginner at crochet can create it. It will look great  in any of your crochet projects, such as blankets, hats, scarves and even dresses.
Please, comment below if you have any question!
Thanks for visiting! Follow CrochetBeja on your favorite social media sites:  Facebook,  Pinterest, G+ and subscribe for the Newsletter so you don't miss a thing!
Source of arcade stitch crochet pattern: HopefulHoney