Make this beautiful crochet baby hoodie for any special child in your life. This hoodie is so easy and fun to crochet, and it has the bobble or goosebump stitch.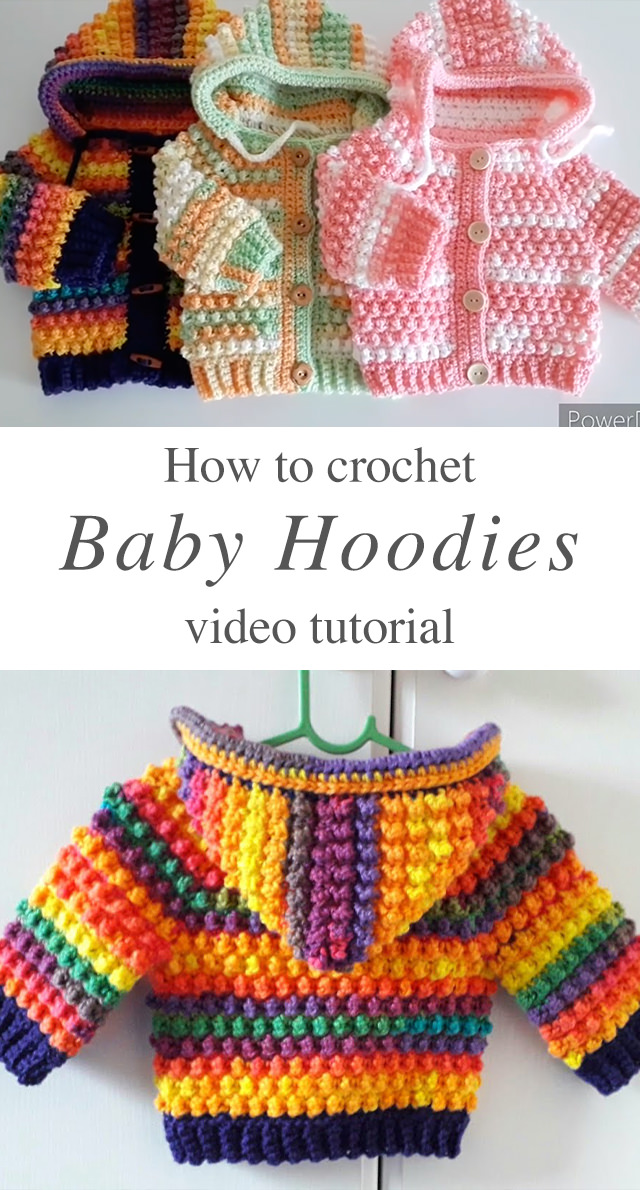 HOW TO MAKE THIS GORGEOUS CROCHET BABY HOODIE?
To begin, you need beautiful colorful yarn balls to make a rainbow hoodie, or you can also stick to more simple colored hoodies. This yarn has to be 100% acrylic for the best hoodie result. You also need a 4mm crochet hook. In the video tutorial there is also a precise size chart of measurements for every part of the crochet hoodie like the sleeve, the hood, the chest, the neck, the waist, and more.
Flowers Related Posts:
Watch this free English video tutorial to learn how to make this beautiful crochet baby hoodie.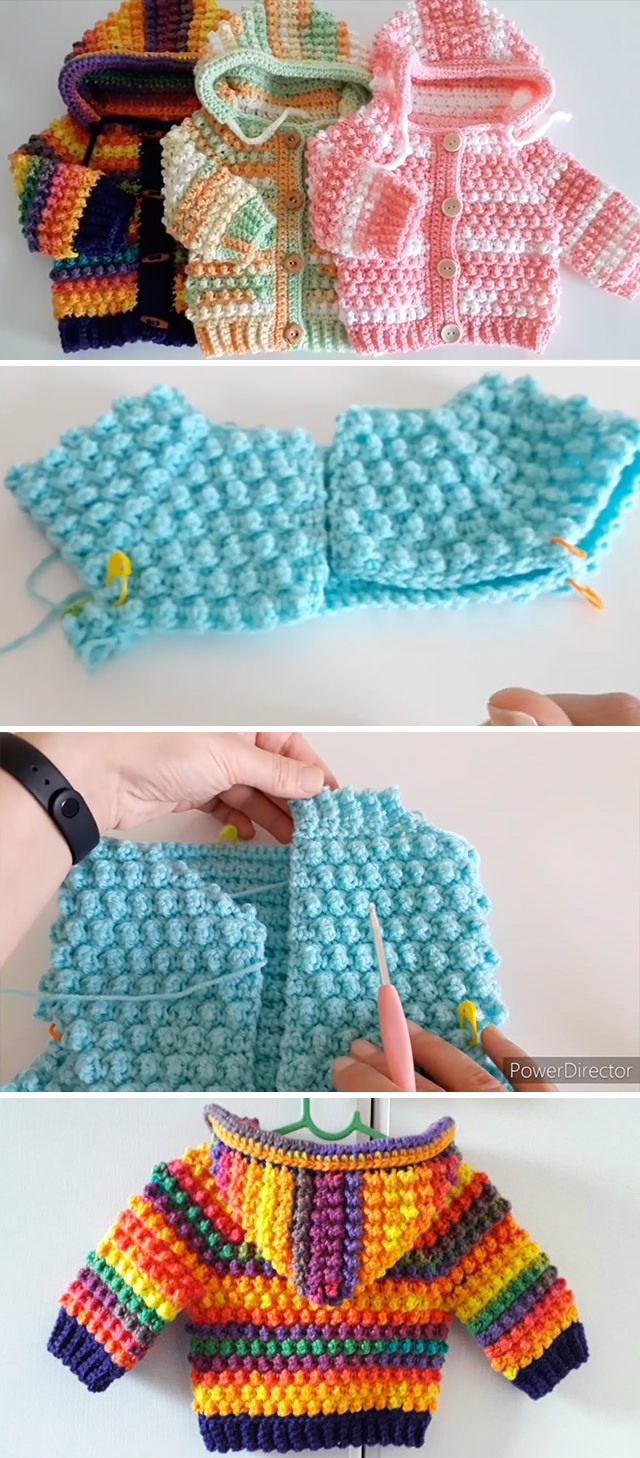 Tips for unique Crochet Baby Hoodie
You may also need buttons and hoodie straps or ropes for the hood. These materials will help you put together this wave-like pattern for your baby crochet hoodie. Here's a tip: use variegated yarn for the rainbow crochet hoodie.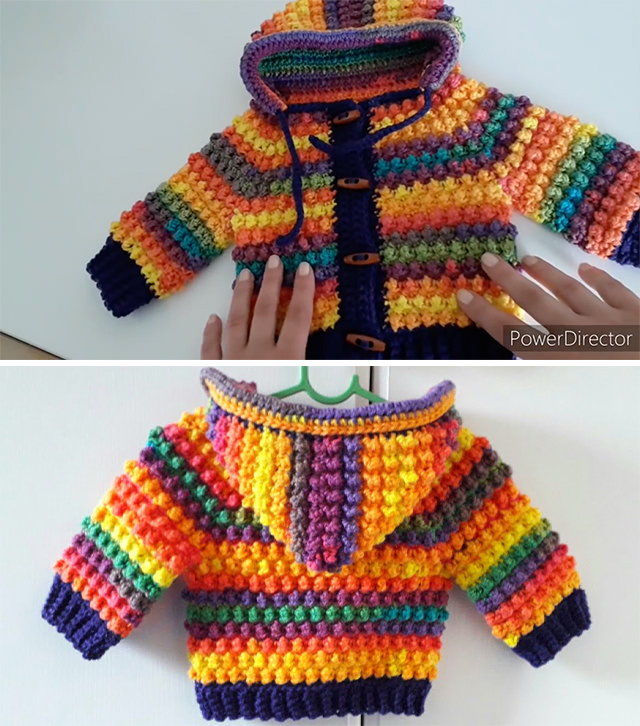 The reason why this is the perfect crochet baby hoodie for your daughters, granddaughters or grandsons, and nieces is because it can be a cozy winter hoodie! Whatever your style and pattern is, whoever is receiving this special handcrafted crochet hoodie will love it for sure and will look stunning in it!
But this hoodie is also nice and warm in the winter months because of the warm yarn material it is made of. This hoodie can be styled in many ways for any occasion.You can even stitch the entire hoodie one color only and adorn it with flowers or bows.
Follow CrochetBeja on your favorite social media sites:  Facebook,  Pinterest, Youtube ,  Instagram and subscribe for the Newsletter so you don't miss a thing!
Tutorial and photos of this baby hoodie by: Simona Crochet.