Are you even a crochet lover, if you don't love granny squares? Today, I will share a very beautiful, easy to make solid granny square tutorial with you.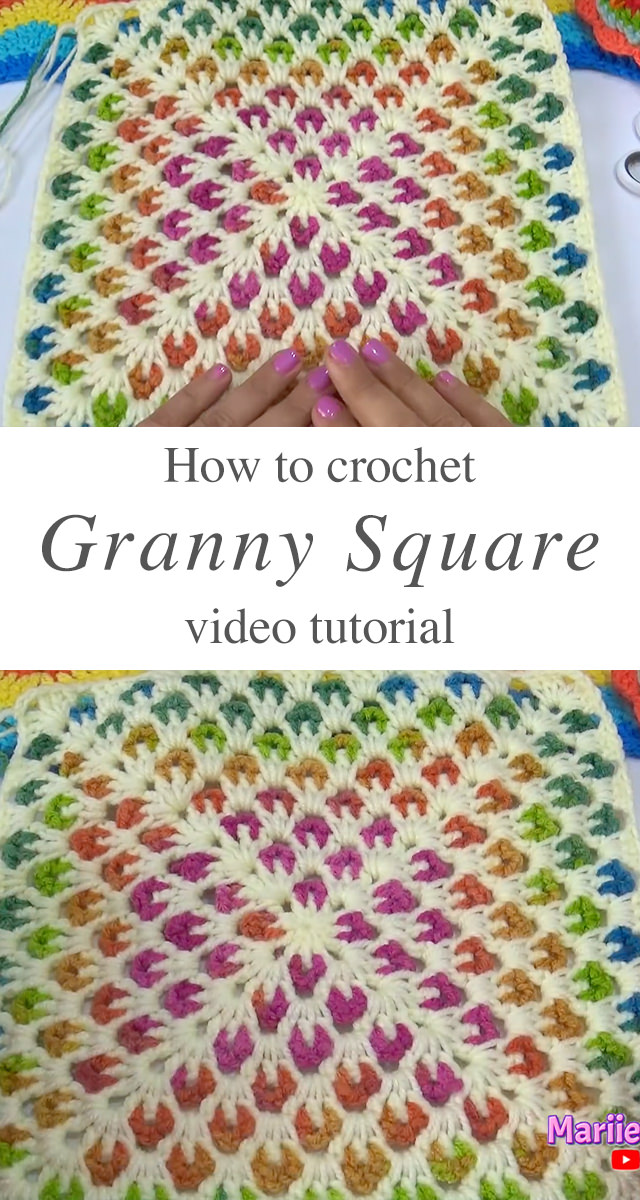 SOLID GRANNY SQUARE
Granny squares afghan, blankets and the motif themselves are the most celebrated part of crochet history. Grandmothers and mothers taught their daughters, who then became mothers and transferred this skill to their own daughters.
Squares Related Posts:
Related Posts
Also, this solid granny square are very versatile and provide room for development. You can either make many small squares or a big, huge square. Choice is all yours.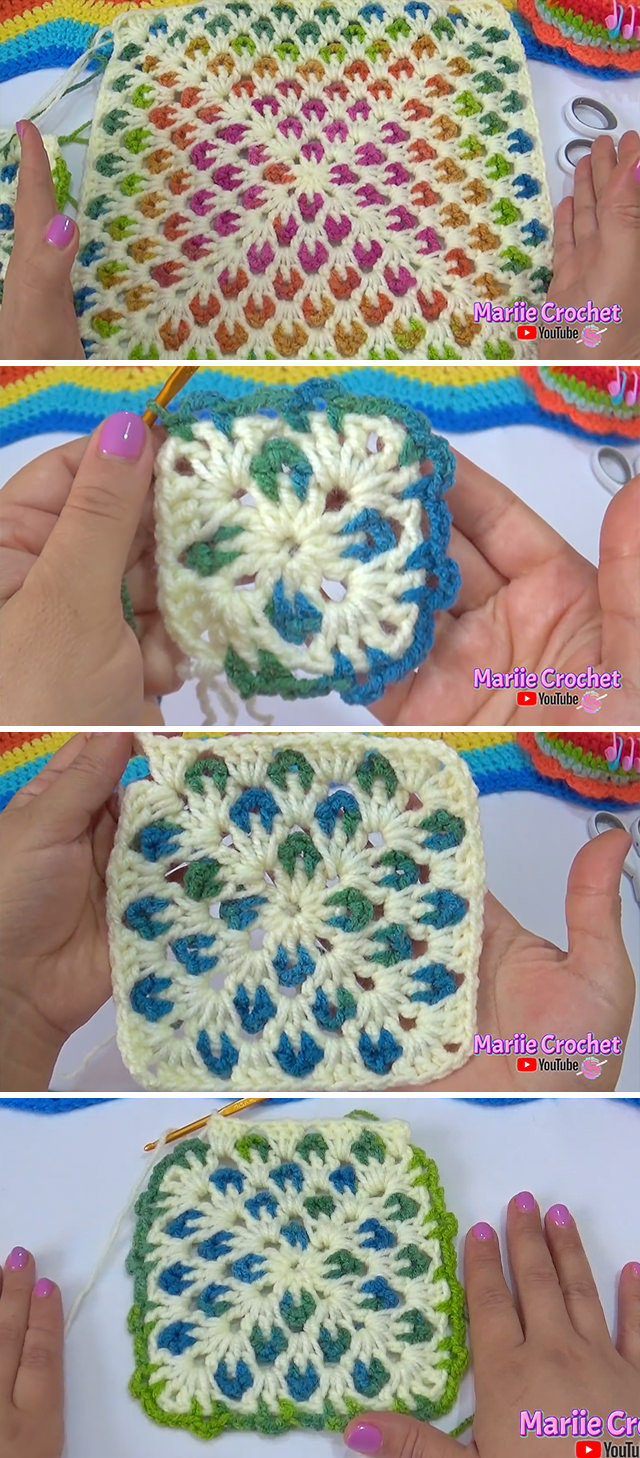 To make this solid granny square you will need worsted yarn in white color and a multicolor rainbow yarn cake. And of course a crochet hook of 4.5mm. Using a multicolor yarn like the one used in tutorial will introduce beautiful colors in each square round and you will love the end product.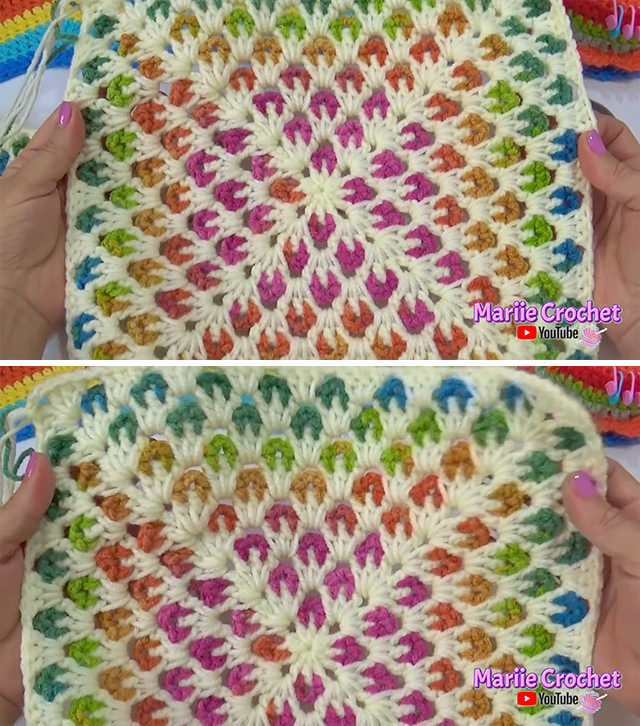 How to Make Solid Granny Square?
Make a magic ring, and then make a chain of 3. Group of double crochet stitches are the basics of granny squares.
Each group has 3 side by side double crochet stitches.
After you make chain 3, crochet 2 double crochet stitches into the base of chain 3.
First dc cluster is made.
Next
Make chain 2 and make another dc cluster by following the same pattern. In the end you will have 4 dc clusters.
Slip stitch to the top of chain 3 and close the round.
Your first round of granny square is made.
Time to swap the color. Use the multicolor cake and start making chain 3. Then make 2 double crochet into the base of first cluster. Make chain 4. As we will go on making further rounds the chain after double crochet cluster will increase by 1 additional stitch.
Make 4 double crochet clusters for this round as well.
You can make it as huge as you want.
Uses
Making this solid granny square is fun and easy. You can play around with colors and variations and that's what make making granny square pattern interesting. By using this solid granny square pattern for blanket you will be able to create Afghans, blankets, pillow cover and even bed sheets.
You can also try making cardigans, as this square pattern is huge enough. You can either make small squares or join them. Or make a large one like in the video tutorial.
Follow CrochetBeja on your favorite social media sites:  Facebook,  Pinterest, Youtube ,  Instagram and subscribe for the Newsletter so you don't miss a thing!
Tutorial and photos of this square by: Mariie Crochet.