I love learning new stitch techniques, because it helps me to increase the variety on my crochet projects. Today I want to show you the jasmine stitch tutorial.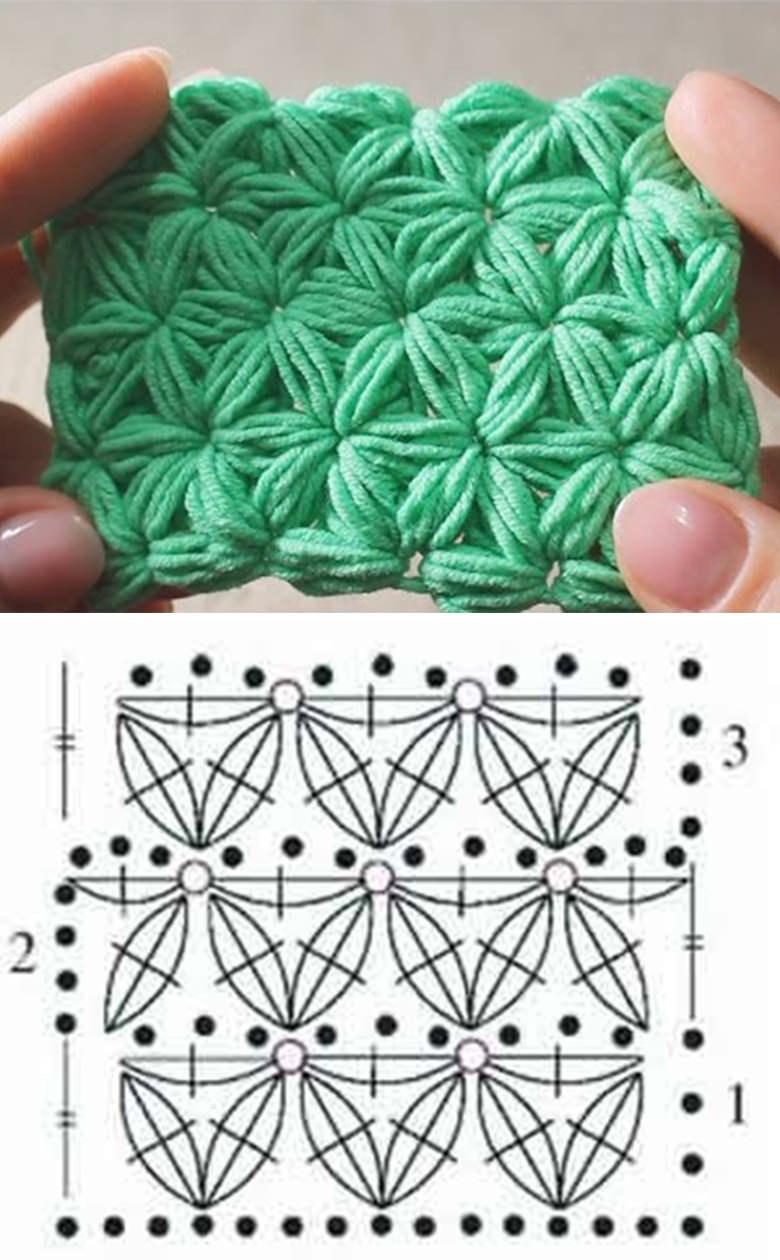 This crochet stitch technique is beautiful and very easy. You can learn it within a dozens of minutes and you can use it to customize your future crochet works.
Related Posts
Best of all, this crochet stitch has a free crochet pattern for you, to understand better it's design.
The color doesn't have to be the one shown in the pictures and tutorial, you can choose any yarn color you like. The end result would be still amazing. you can use this stitch to make dresses, blankets, hats or other crochet projects you have in your mind
All you need to do is follow step by step the video tutorial. Enjoy it and please comment below if you have any question!
Thanks for visiting! Follow CrochetBeja on your favorite social media sites:  Facebook,  Pinterest, G+ and subscribe for the Newsletter so you don't miss a thing!
Source of crochet jasmine stitch: Mushyn Igor