This video tutorial will walk you through the beautiful crochet puff flower blanket. It pops out on both sides of the work and has a soft look and feel.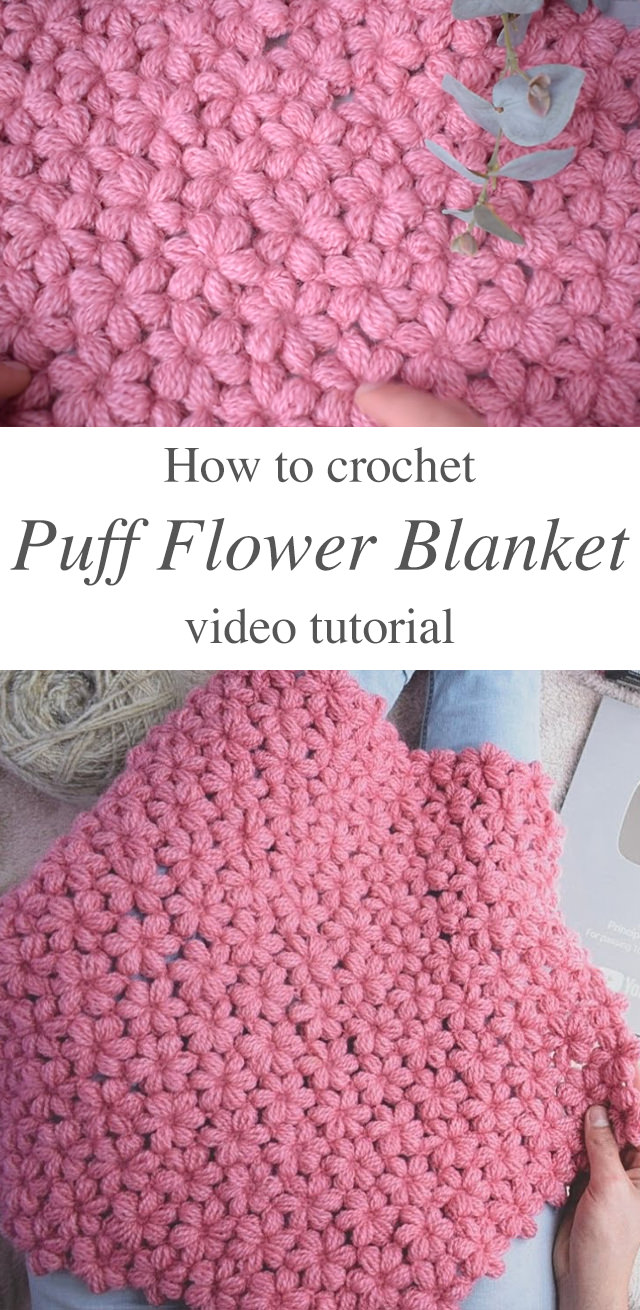 HOW DO YOU MASTER THE CROCHET PUFF FLOWER BLANKET?
The puff stitch pattern is fairly simple and you will need any lovely colored wool. You start by weaving around the central flower to make a loop of flowers that will eventually become the puff flower blanket. In other words, you weave row by row until you achieve the size you want. The flowers are not double sided, so the blanket has an obvious front and back. You will need 400 grams of wool.You will also need to use a 4.5 mm crochet hook.
Blankets Related Posts:
Keep reading to learn how to make this beautiful puff flower blanket.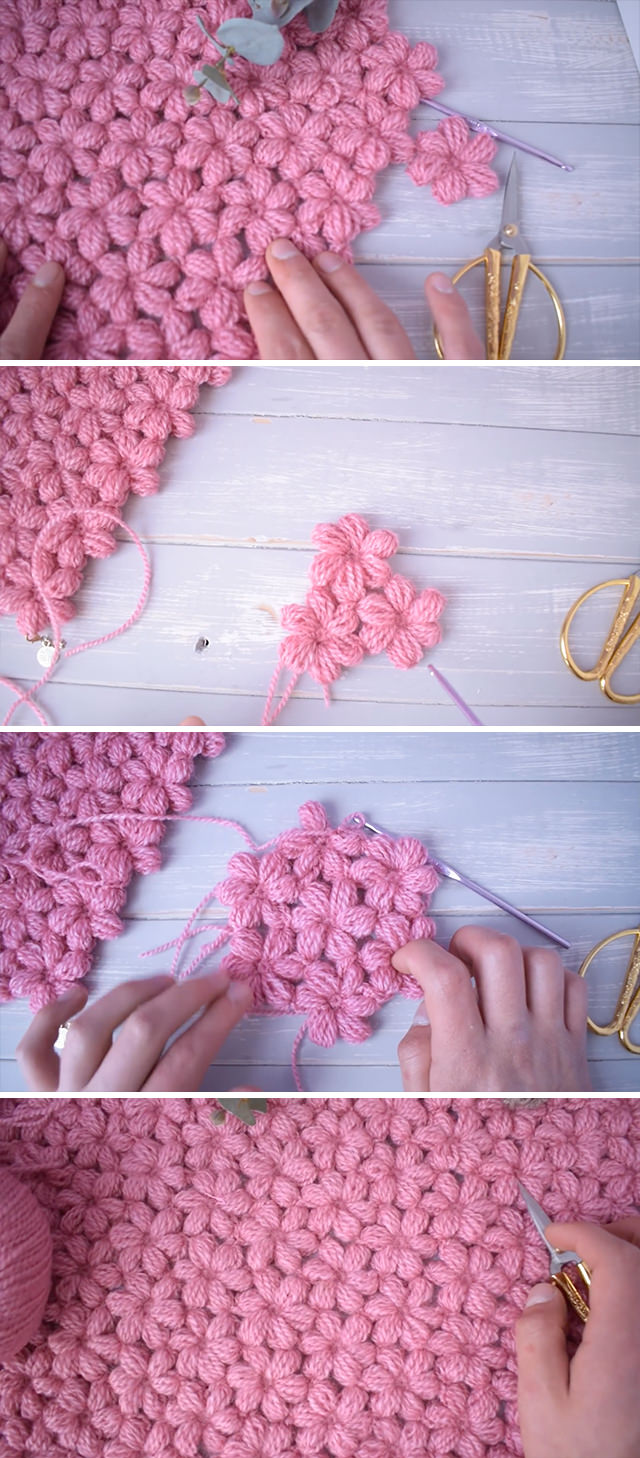 Another alternative to the method explained in the video tutorial is to use a size E hook and chain 4. Then slip stitch into the beginning stitch and chain up 1 and do 12 single crochet into the center to then join with a slip stitch into the beginning stitch and make my 6 puff petal flowers! This soft crochet puff flower blanket has the most interesting texture of any pattern I have encountered!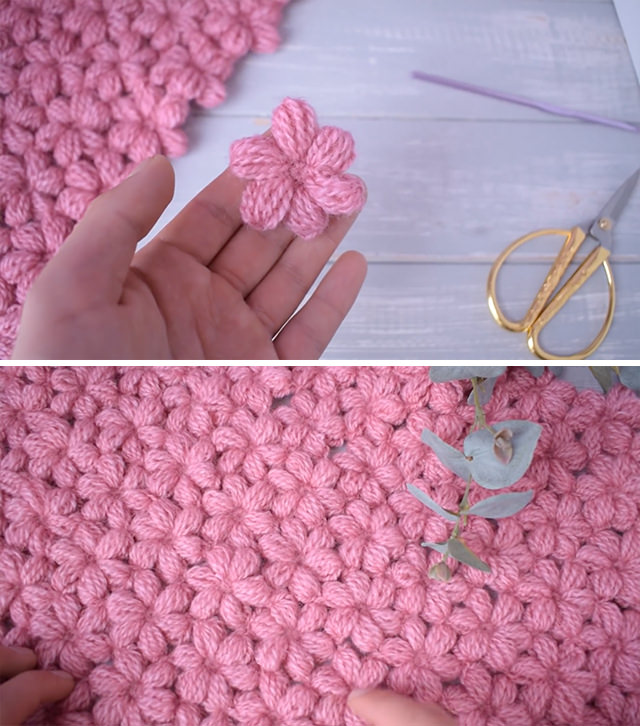 Alternative uses Crochet Puff Flower Blanket Pattern
Aside from a warm puff flower blanket, you can make scarves, hats, sweaters, and pillowcases. Another creative idea to make a charming vest or smaller version of the blanket for a baby. The crochet puff flower blanket patterns create the perfect sweater or blanket to keep babies warm for the cold winters.
You can mess around with your crochet pattern to make an oval shaped blanket or square, whatever floats your boat. Have fun picking the wool colors and beginning your crochet puff stitch pattern today!
Follow CrochetBeja on your favorite social media sites:  Facebook,  Pinterest, Youtube ,  Instagram and subscribe for the Newsletter so you don't miss a thing!
Tutorial and photos of this blanket by: Príncipe del Crochet.