Rose crochet flowers are so beautiful and I use them everywhere in my house! And, this rose crochet flower is as beautiful as the original flower.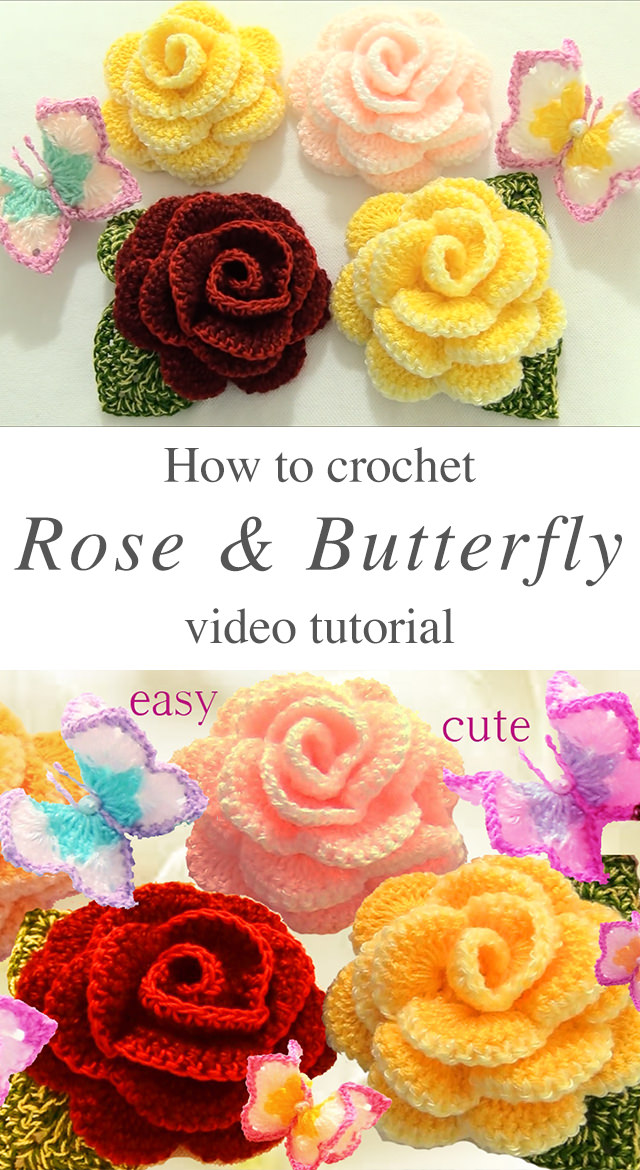 Crochet flowers are very useful and the main use is for beautifying. If you are looking for a bit of spring or beautiful ways to embellish your world, you should make this crochet flowers.
Related Posts
This video tutorial will also show you how to make some lovely crochet butterflies.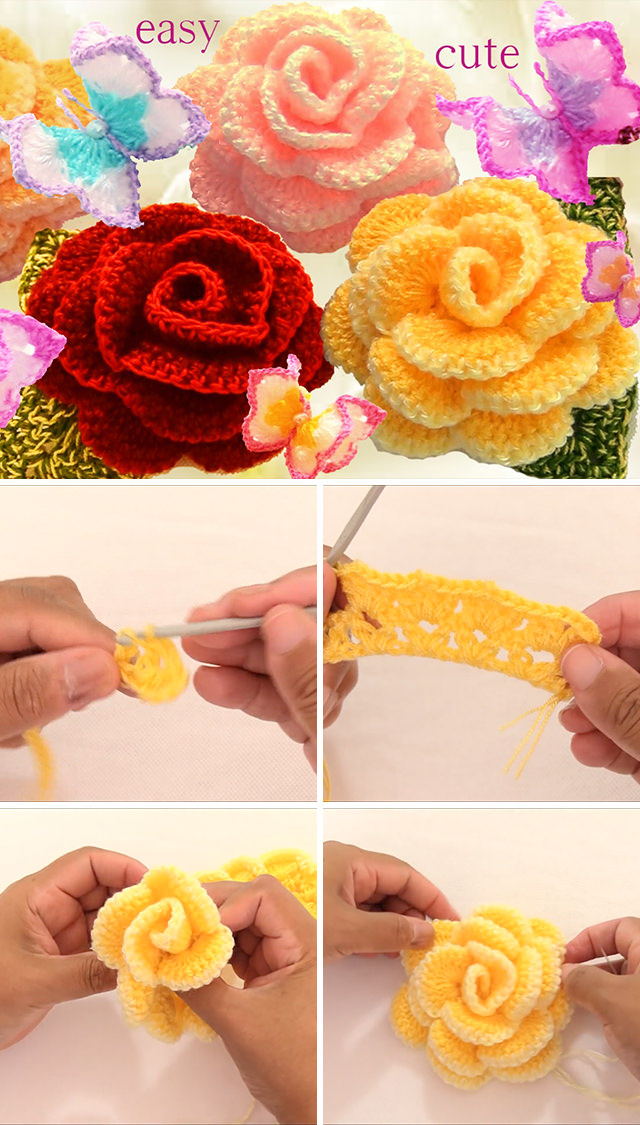 The crochet flower tutorial very easy to follow. Make a lot of this gorgeous roses using different yarn colors. But, use only an uniform color for every crochet flower you make.
Make one for yourself as shown in the tutorial. Use it on your hair clips, dresses, necklaces and everywhere you want. And, why not make them also as a gift?
Thanks for visiting! Follow CrochetBeja on your favorite social media sites:  Facebook,  Pinterest, G+ and subscribe for the Newsletter so you don't miss a thing!
Source of rose crochet flowers: tallermanualperu