These beautiful crochet flowers are creative and decorative for so many crochet projects. Crocheting this flower is an enjoyable beginner stitch and it makes the perfect embellishment for accessories! Watch the free video tutorial to get started on one of the many crochet flower projects mentioned below!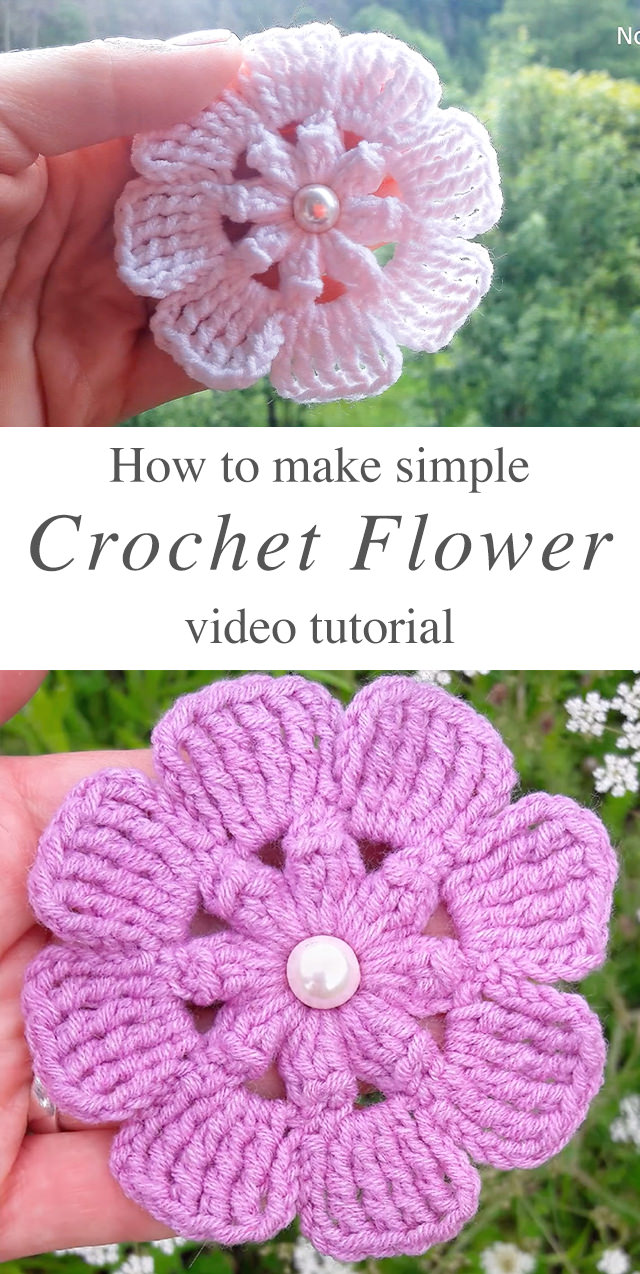 HOW TO MAKE THIS CROCHET SIMPLE FLOWER?
Color is not a limit when crocheting these simple crochet flowers! You can crochet flowers in any color, and it would look beautiful nevertheless. A unique spin on these crochet flowers is to make them using yarn that has a glitter thread in the mix because it makes the crochet flowers stand from the solid colors. In daylight, the glitter crochet flowers shine and look absolutely stunning! You can even add beads or a pearl on the heart of the flower.
Flowers Related Posts:
Related Posts
There are many things you can adorn with these flower motifs! You can make a perfect embellishment such as a cute hair accessory by stitching a flower motif on an elastic hairband, hat, or ear warmer.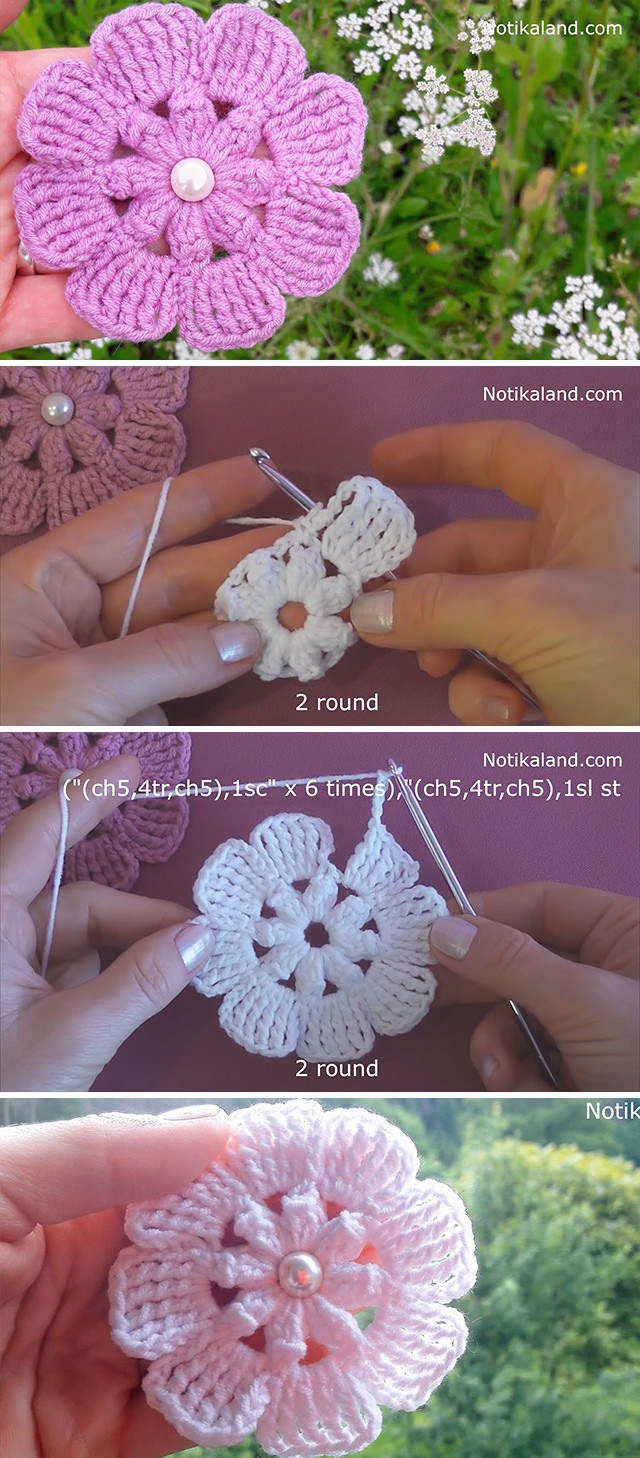 This simple flower motif stitch is also wonderful for pining it to your garments like a sweatshirt that could use a crocheted accessory. You could even make a chic summer wrap is to add flower motifs to a crocheted shawl! You can even add them as an accent on a special journal or on the family album.
These simple crochet flower are also perfect for decorating your home! Crochet a few flowers together to make a table runner and place them on your coffee or dining table.Whether you use a colorful pattern or use classy colors like beige or a golden brown, these flowers add a stylish and charming look to your home!
If this is your first time crocheting these simple flowers, you should definitely use a smooth yarn in a weight that you are comfortable using.You should avoid using thick yarn, as the weight and bulkiness could make your flowers look messy. Instead, consider using a fine crochet thread to make these crochet flowers.
Please, comment below if you have any questions!
Follow CrochetBeja on your favorite social media sites: Facebook, Pinterest, Youtube, Instagram and subscribe for the Newsletter so you don't miss a thing!
Crochet lemon stitch by: NotikaLand crochet and knitting.