This mesh stitch knitting pattern is both lacy and beautiful and makes a lovely square! There are unlimited projects that you can make with this mesh stitch because it is airy for the summer season and strong enough to be a cover for your everyday objects!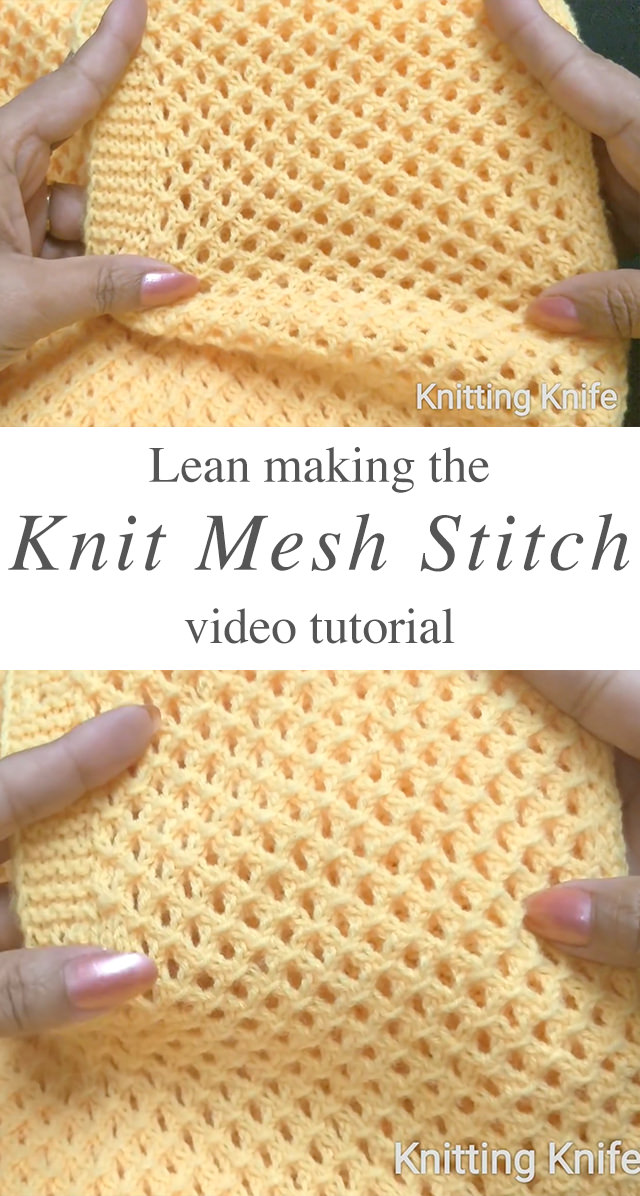 WHAT CAN YOU MAKE WITH THE MESH STITCH KNITTING PATTERN?
This pattern can make so many amazing soft knitted projects! You can make a summer scarf because the holey texture of this mesh stitch is cool and airy and will make any garment you knit together look carefree and chic. You can also make a hooded wrap which is an atypical stylish wrap because it has a hood.
Mesh Stitch Related Posts:
The mesh stitch is extremely easy to work and isn't really a yarn eater – you can make a dress with 1-2 yarn threads.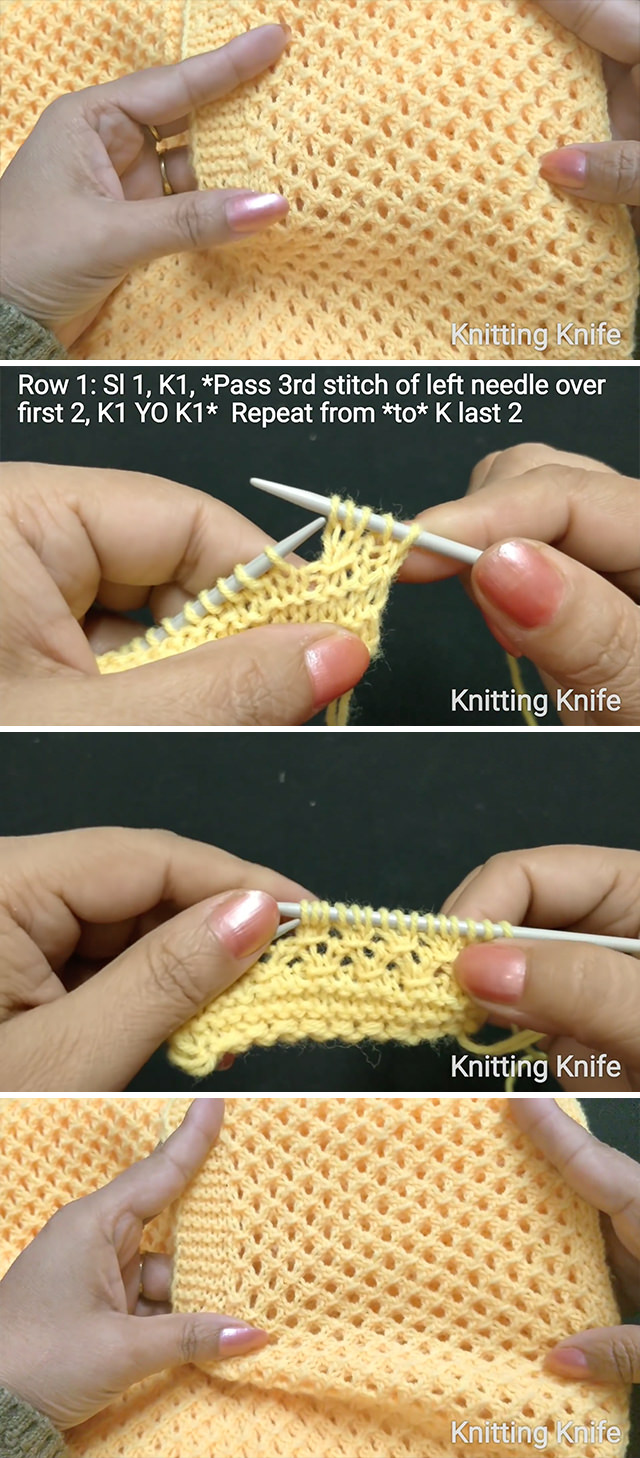 This beautiful pattern looks delicate, but it can actually serve a cover's purpose. You can make a mesh stitch water bottle holder, for example! You can attach this to a bag or make a knitted mesh stitch handle to hold around your wrist and enjoy a gorgeous water bottle cover!
With the mesh stitch knitting pattern, you can also make ponchos, shawls, and cardigans. Also try to make a mesh stitch jumpsuits, skirts, and rompers. For babies, you can make mesh stitch baby suits, and baby layettes. You can also make mesh stitch accessories like purses, bags, pouches, and cushions.
The tools you'll need to knit this mesh stitch pattern are US 11 size knitting needles, a colored yarn of your choice and a tapestry needle to weave in ends. The Mesh stitch is easy to knit because it is knitted in a four row repeat and in multiple of two stitches. It does not require any advanced techniques other than that.
The lacy and net look of the mesh stitch makes it suitable for projects such as bags and shawls. The bigger these mesh stitch projects, the longer the stitch and therefore the more patience they require. Happy knitting!
Be sure to come back every day for more free tutorials! If you have questions, please ask in the comments below.
Follow CrochetBeja on your favorite social media sites: Facebook, Pinterest, Youtube , Instagram and subscribe for the Newsletter so you don't miss a thing!
Mesh stitch by: Knitting Knife Crochet Paradise.